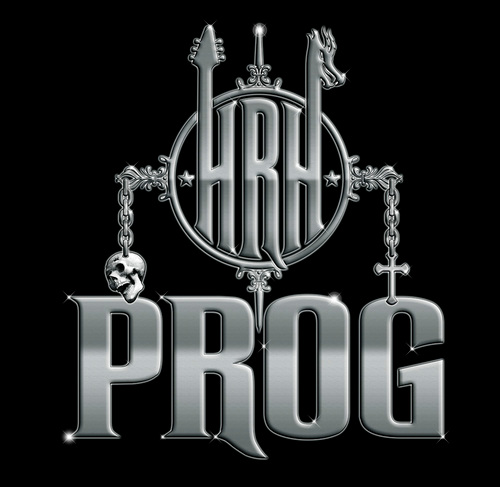 HRH Prog 2017 Announcement
27th April 2017
HRH Prog VI has announced another 10 acts, bringing its Autumn 2017 line-up to 29.
"HRH Prog V, earlier this year, was probably the biggest residential Prog gathering on Planet Earth," says Progster-in-Chief CEO Jonni Davis, "Prog VI later this year is going to equal or exceed that. Adding the second arena means we can fit in more bands, and we've worked hard to get the bands the fans want to fill the gig, and we're delighted to confirm the final line-up."
HRH are particularly proud to add Magnum to its line-up of festival headliners, joining Carl Palmer's ELP Legacy and Uriah Heep.
Formed in Birmingham in 1972, Magnum's original members Tony Clarkin (guitar, songwriter) and Bob Catley (vocals) remain, as ever, in its core. The band's 'Chase The Dragon' (1982) reached #17 in the UK Albums Chart, featuring several tracks that would become mainstays of the band's live set, such 'Soldier Of The Line', 'Sacred Hour' and 'The Spirit', whilst Magnum's breakthrough album came in 1985 with the gold-certified album 'On A Storyteller's Night' (featuring the hit single 'Just Like An Arrow').
As well as Magnum, HRH has added another 9 bands.
Mostly Autumn formed in 1995 and have built their reputation and following through constant touring. Their music has been heavily influenced by Seventies prog rock, fusing (according to the BBC) "the music of Genesis and Pink Floyd with Celtic themes, hard rock and strong, emotional melodies."
In addition to the above, HRH Prog is delighted to add the following great bands to the HRH Prog VI line-up: Threshold, IO EARTH, David Cross Band,  Godsticks, Multistory, The Far Meadow, Wheel, and Sonic Tapestry
They join the 19 bands already announced, including Caravan, Focus, and Von Hertzen Brothers, along with Magenta, Heather Findlay, Touchstone, Hawklords, Edgar Broughton, Krankschaft, The Fierce and the Dead, Third Quadrant, Tirith, Kepler Ten, and L'Anima. 
HRH Prog VI will be staged back at Camp HRH, Pwllheli, Gwynedd, in North Wales, between Thursday 16th-Sunday 19th November 2017.
Tickets are on sale now and can be booked by ringing Lisa on 0207 097 1521
N.B. As we go to press, only 56 weekend passes are left. Book early to avoid disappointment.