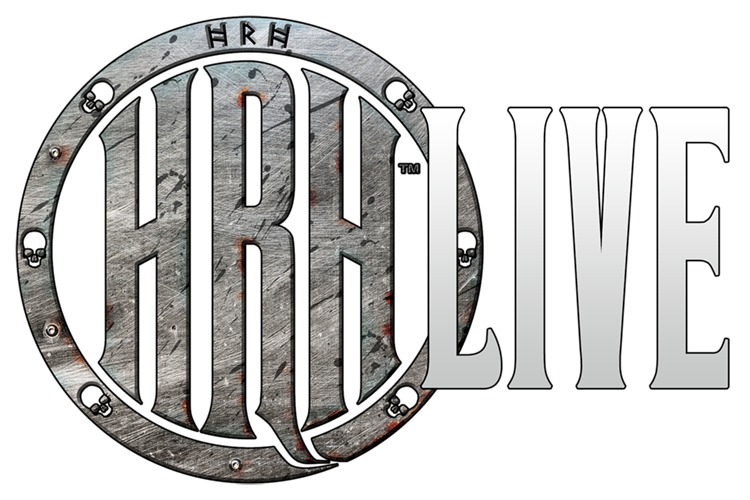 HRH Prog VIII Adds Sheffield – Same Weekend Same Line-up!
11th February 2019
Hard Rock Hell Announces HRH Prog VIII Sheffield at the 02 Academy – Same Weekend, Same Line-up – as Shepherd's Bush Empire Sells Out in Record time!
Well, well, who would have expected HRH Prog to sell out the 8th Cycle at the iconic Shepherd's Bush Empire within 12 weeks? Demand has been so high, that HRH are now officially staging a second weekend on the exact same dates, with the exact same prices, with the exact same line up on opposite days, but this time up at the HRH base at the 02 Academy in Sheffield.
So for all the HRH family and beyond who didn't fancy the London trek, their desires have become reality and HRH are so pleased to confirm that this additional weekend of HRH Prog 8 will now take place featuring The Pineapple Thief, Gong, Uriah Heep, Caravan, Soft Machine, Hawklords, Krankschaft and many many more.
The event will run over the 2 days of 26th and 27th of October 2019, from 13.00 to 23.00 each day. As always, there will be a Royalty Hotel and Standard Hotel on the door step of the 02 Academy Sheffield with hotel packages including Royalty or Standard tickets.
There are two types of weekend passes: Royalty with its private balcony, bar, lounge, toilets and seats or Standard which will be in the stalls. Like all HRH events, Royalty goes super-fast. so whatever your "tipple" is get in quick as HRH expect Sheffield to roll in a similar time scale to London.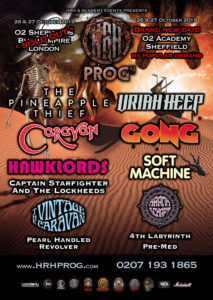 Packages are available now from http://www.hrhprog.com/product-category/prog-8-2019-sheffield/