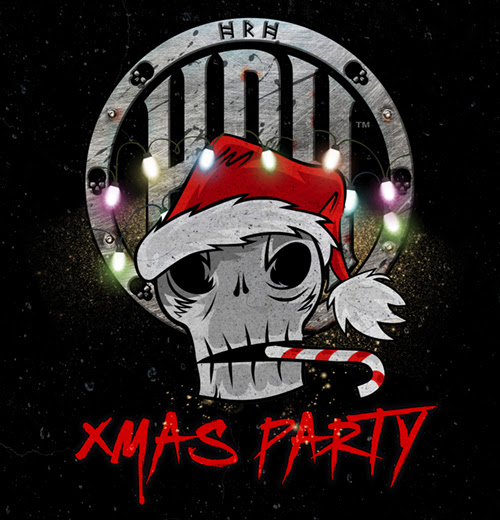 HRH Xmas Party unleashed by Fan Demand!
4th April 2019
Just about everyone requested a full on HRH Xmas Party the night before HRH Vikings…so we are pleased to announce that this has been booked in the Sheffield Academy 2 & 3 to operate a two room special!!
We've thought long and hard about what sort of shenanigans we want to get up to and it will involve dressing up, live music, DJ's, comedy and twisted entertainment…this could get messy!
The date is Friday 29th November, and will run from 20.30 until 02.00am. If you've already got a ticket to the HRH Vikings 2 event on the Saturday / Sunday, then the event is free and you only have to cover the 6 quid booking fee. Just use coupon code vikingxmas otherwise it's 20 quid for the night.
Hotels have been reserved for the extra night, you only have to add this on at checkout if you need it but they are super limited.
Please note there are only 500 tickets and once they are gone, they are gone – it's first come first in. Guaranteed it will be "special", full of surprises, twisted n dark, but friggin' great fun for the HRH Horde as we celebrate Xmas Rock n Roll style!
To guarantee your place reserve here now: http://www.hrh.live/product/hrh-xmas-party-2019-sheffield-29th-november/