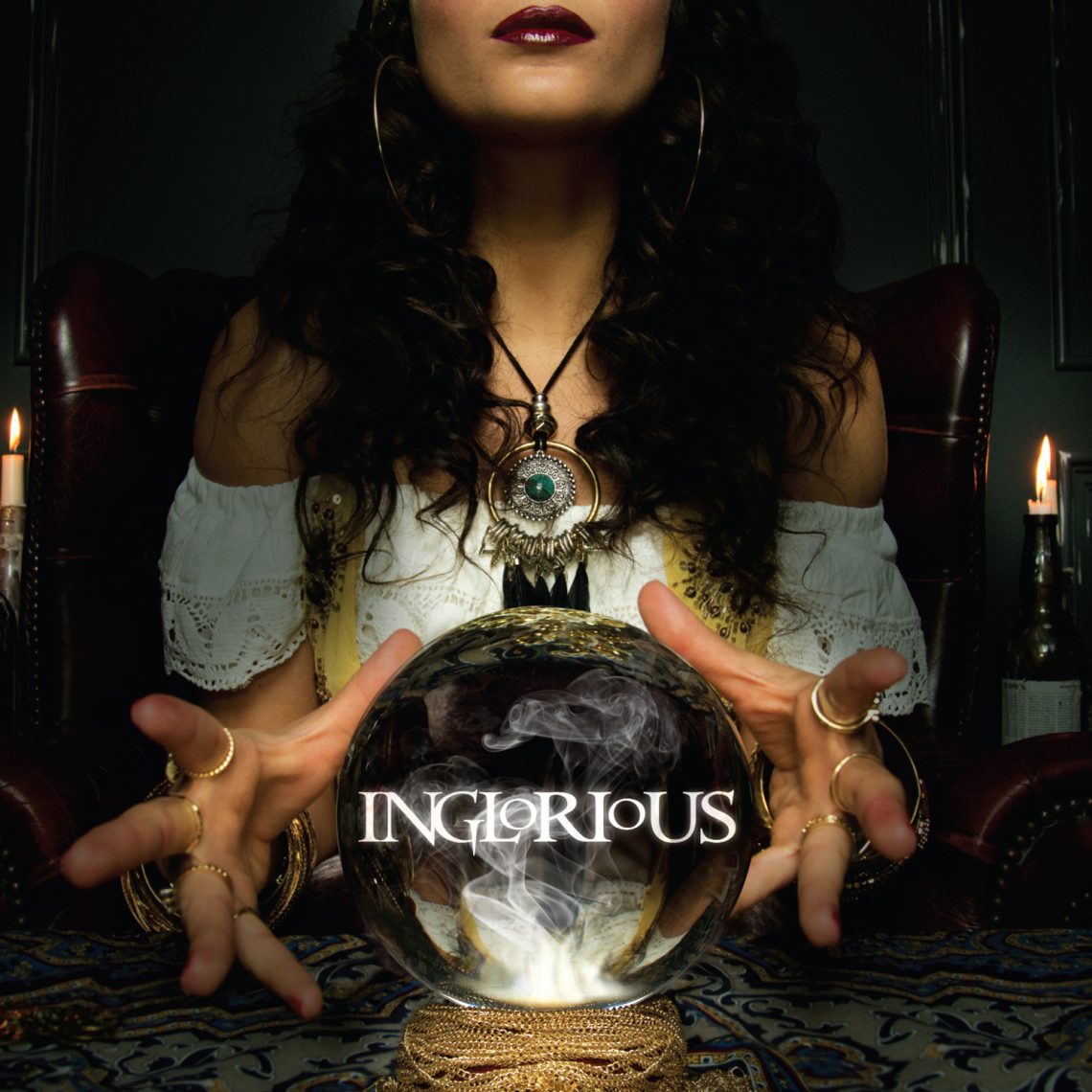 INGLORIOUS – INGLORIOUS – CD REVIEW
20th December 2015
New comers Inglorious fronted by Nathan James (who made a name for himself singing for Trans-Siberian Orchestra), are kicking up one hell of a storm recently & this album is already one of the most anticipated of 2016.
Upon hearing the album it's difficult not to see why.
1st track on the album 'Until I Die'  with its John Lord inspired Hammond intro

& 2nd track
'Breakaway'
featuring a classic sounding guitar intro
set up exactly what you're going to get with this album.
11 tracks of pure & unadulterated classic hard rock with maturity that is beyond this bands years.
It's hard to believe that this band have been around for just over a year & the album was recorded in a month.
The album itself has a fantastic live & raw feel to it. Nothing appears to be over thought, over produced & over pro tooled (if indeed pro tools was even used).
Personal favourite is 'Inglorious' with its massive guitar chugging riff, soulful vocal & punch to the gut kick drum. Really cannot wait to feel this track live.
This whole album should hopefully sound as humongous live as it does studio.
There is so much space on this record for live interpretation & jamming that it should be one hell of an experience.
Inglorious are a band to keep an eye on. If this album is anything to go by, there's a truck load of good music to come from them.
Due for release via Frontiers Records 19th February this is another essential purchase for the beginning of the year.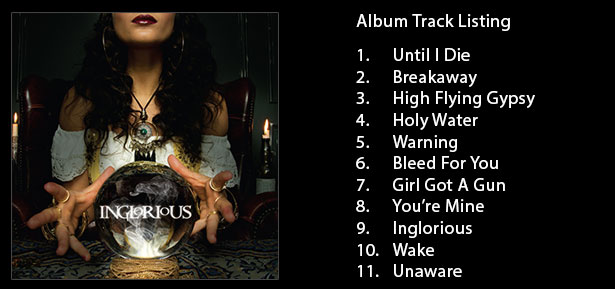 Score 8/10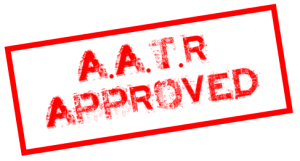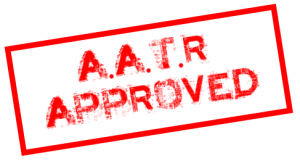 Catch Inglorious on tour supporting The Winery Dogs before headng out on their own UK album launch tour.
They're going to be a force to be reckoned with in a live environment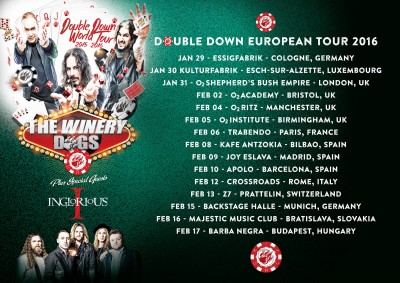 INGLORIOUS
UK ALBUM LAUNCH TOUR
With support from Ali Clinton
ISLINGTON ASSEMBLY HALL, LONDON
SUNDAY 21st FEBRUARY 2016
Additional special guests: Curran
Tickets: Ticketmaster | Seetickets
Venue Box Office: 020 7527 8900
Venue Website: www.islington.gov.uk
Venue Address: Upper Street, London. N1 2UD
THE BROOK, SOUTHAMPTON
TUESDAY 23rd FEBRUARY 2016
Venue Telephone: 023 8055 5366
Venue Website: www.the-brook.com
Venue Address: 466 Portswood Road, Southampton. SO17 3SD
THE ROBIN 2, BILSTON
WEDNESDAY 24th FEBRUARY 2016
Tickets: Ticketmaster | Seetickets
Venue Telephone: 01902 497860
Venue Website: www.therobin.co.uk
Venue Address: 20-28 Mount Pleasant, Bilston. WV14 7LJ
THE FLOWERPOT, DERBY
THURSDAY 25th FEBRUARY 2016
Tickets: Seetickets
Venue Telephone: 01332 204955
Venue Website: www.flowerpotderby.co.uk | www.rawpromo.co.uk
Venue Address: 19-25 King St, Derby. DE1 3DZ
THE OLD COURTS, WIGAN
FRIDAY 26th FEBRUARY 2016
Venue Telephone: 01942 375859
Venue Website: www.theoldcourts.com
Venue Address: Crawford St, Wigan. WN1 1NA
GARAGE 2, GLASGOW
SATURDAY 27th FEBRUARY 2016
Additional special guests: King Lot
Venue Telephone: 0141 332 1120
Venue Website: www.garageglasgow.co.uk
Venue Address: 490 Sauchiehall Street, Glasgow. G2 3LW
THE CAVES, EDINBURGH
SUNDAY 28th FEBRUARY 2016
Tickets: Ticketmaster | Ripping Records
Venue Telephone: 0131 557 8989
Venue Address: 8-12 Niddry Street South, Edinburgh. EH1 1NS
THE FRUIT, HULL
MONDAY 29th FEBRUARY 2016
Venue Telephone: 01482 221113
Venue Website: www.fruitspace.co.uk/music
Venue Address: 62-63 Humber St, Hull. HU1 1TU