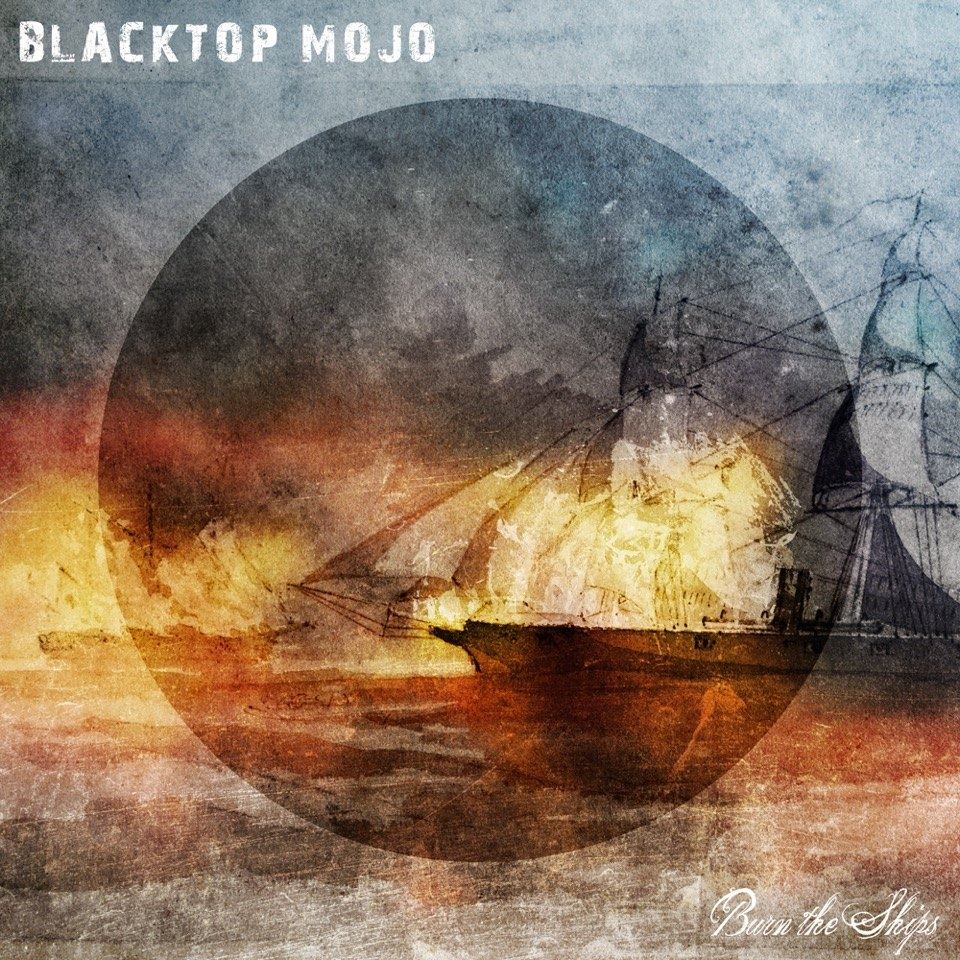 Interview with Matt James of Blacktop Mojo
20th February 2017
It has been a long time coming for this hard-working Texas-based band Blacktop Mojo, but they are reaping the rewards of all their hard labour.
With the release of their debut single 'Pyromaniac' off their up and coming album 'Burn The Ships' which is due out on March 10th, the guys take time out of their busy schedule to have a chat with us to tell us all about the album and what the band have been getting up to.

Read here what the guys had to say when we caught up with them.
I see you guys played an acoustic set at Lago Del Pino in Texas on Saturday, how did that go?
It went really well! It's always fun to play at home since we know so many of the people who come out to see us around here.
When playing an unplugged gig what do you have to take into account as a band when prepping for a gig like this?
I think it's mostly just making sure the feelings and thoughts conveyed in the songs come across the same, so people can get into it the same as they would the plugged in version. It's a fun challenge.
Your upcoming album 'Burn The Ships' is out on the 10th March, do you want to tell us a little bit about this and how the recording went.
We've been writing music since we put out our first album in 2014, and we've been working on it for almost a year now so we're pretty pumped to put some new music out there. We were fortunate to get to record at a couple of very awesome studios who have great people working at them. They treated us like family at both FAME Studios in Muscle Shoals and at Sound Emporium in Nashville, so recording was a pleasure at both places. The team we had around us was awesome as well. We brought in the Producer of our first record Philip Mosley. We also got to work with an incredible Co-producer and engineer in Steve Melton and Jimmy Johnson, who have worked with bands like Lynyrd Skynyrd, The Rolling Stones, Bob Seger, etc. We're very eager for March 10th to get here!
Did you enjoy your time in the studio?
We had a blast getting in there and getting to work. It was a lot of work, but a lot of joking around and having a good time as well. Organised chaos.
Who came up with the artwork for the album and is there any significant meaning behind it?
We had a very talented artist from Nashville named Chase Gregory do the album art. We wanted it to kind of be the perspective of someone that's sailed to a far off hostile land and the ships have been burned so that there's no retreat. We all quit our day jobs when we began recording this album to do music full-time so the title 'Burn The Ships' is about us jumping in full steam to be a band with no going back.
You guys did some filming with A-List Creative Solutions at the beginning of February; can we expect a video anytime soon?
That was actually a fun little video we made as a behind the scenes thank you to the people who pledged on our Pledge Music campaign that helped us fund the recording process. As far as a music video it's in the planning stages right now, but people can definitely expect a video in the near future.
Are there any stories you can tell us about from whilst you were filming?
We shot it at a local liquor store in Palestine and as a prank we locked Catt in the ice machine for a minute. We all got a good laugh from that.
How do you think your fans will react to your new material?
Our hope is that if they liked the first album, they'll love our progression to this next one.
Have you had any highs and lows as a band that you can share with us?
I don't think we've had a lot of low points really. We all get along really well and lime to have a good time. High points worth mentioning are the time we got to open Candlebox and the day we got the call telling us we would get to open up for Bon Jovi in an arena. We all listened to Candlebox as kids and they still absolutely kill it live, and picturing being in an arena is absolutely surreal.
What music are you listening to at the moment?
My tastes change every day, but here lately I've been listening to Kyng's 'Breathe in the Water' album, Whiskey Myers' 'Mud' album, and Highly Suspect's 'The Boy Who Died Wolf'. They've got some jams on them.
If you weren't musicians would other paths in life would you have chosen?
Rodeo clowns probably.
What goals and dreams do you have for the band?
I think all of us want to play in as many cool places as we can and see the world, while we get to make music. That's really our only goal.
What have you got planned for the rest of the year?
Putting the album out is priority number one right now, and we hope to be touring around promoting it later this year.
Is there anything you would like to say to your fans before we finish the interview?
Thank you for always being there for us. We love y'all!
Many thanks for your time guys

Check out Blacktop Mojo HERE & purchase the album HERE