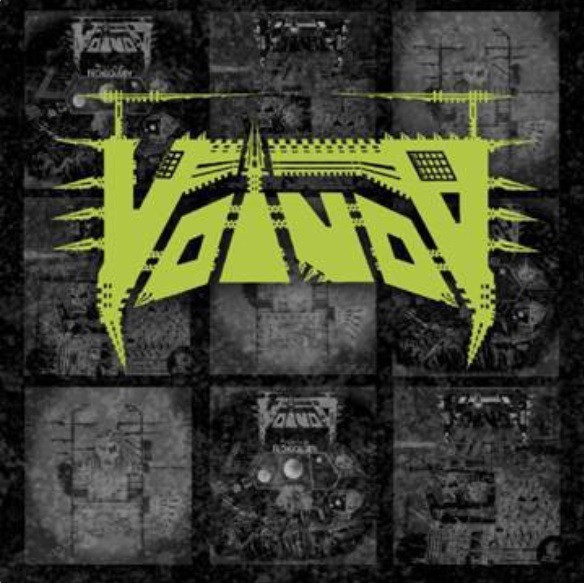 VOIVOD ANOUNCE NEW ALBUM: 'BUILD YOUR WEAPONS
21st February 2017
Noise are pleased to announce to the very best of Voivod 1986-1988 via Noise Records on 31st March 2017.
 
Their three albums for the Noise Records label from '86 to '88 ran the gauntlet from the initial speed metal overkill of 'RRRÖÖÖAAARRR', followed by the more experimental studio processes forged on 'Killing Technology', then onto the more realised progressive tendencies of 'Dimension Hatröss', which used studio sampling for the first time and, in doing so, laid the basis upon which many progressive metal bands have followed ever since. 
 
"Noise certainly helped us to grow as a band, and I am thankful to them for giving us the opportunity to get that sort of recognition. Back then, we were part of an exciting thrash metal scene, one that was exploding. When we began the journey with Noise, all of us were in our early 20s. But thanks to the doors they helped to open, we are still playing music today. That alone is something we are grateful for."  
 
Voivod's founding drummer, Michel Langevin
 
Voivod are a Canadian heavy metal band from Quebec that formed in 1982. They started out as a speed metal band, while adding a mix of progressive and thrash metal to create their own unique style. They were one of the first thrash bands from Canada to receive international acclaim. The band have released eleven studio albums and a number of EPs, live albums, demos and DVDs. The band is still touring and are set to release a new album in 2017.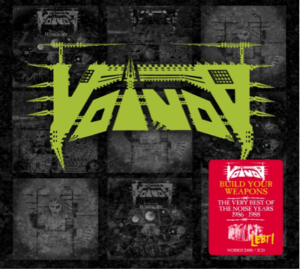 Tracklisting:
Disc 1
Korgull the Exterminator
Fuck Off and Die
Ripping Headaches
Thrashing Rage
The Helldriver
Build Your Weapons
Killing Technology
Overreaction
Tornado
Forgotten In Space           
Disc 2
Ravenous Medicine
Order of the Blackguards
Cockroaches
Experiment
Tribal Convictions
Chaosmongers
Technocratic Manipulators
Macrosolutions to Megaproblems
Brain Scan
Psychic Vacuum