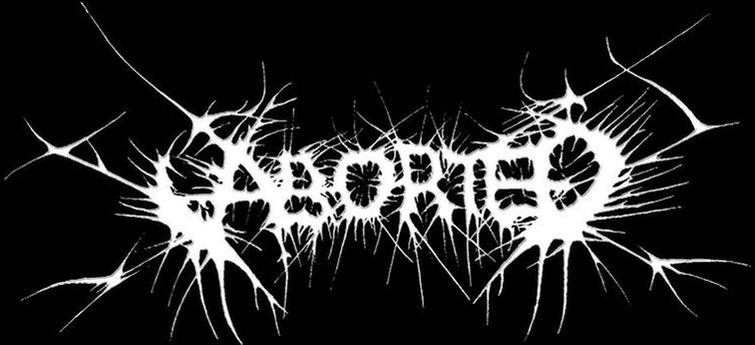 Interview With Aborted (Bloodstock 2019)
22nd August 2019
A few hours after their brutal set of grindcore-laden death metal was torn apart by rain, lead vocalist Sven De Caluwe and drummer Ken Bedene of Aborted took the time to come and have a chat with All About The Rock.
Have you just got here today or have you been at Bloodstock all weekend?
Sven: We literally just got here this morning. We played Portugal last night and Brutal Assault the day before.
Did you check the weather before you came? Because that rain was mad, did it get onto the stage?
Ken: Nah, we try not to.
Sven: It didn't get on to the stage, but the whole catwalk was like a slippery slide.
Yeah, we saw people trying to run under cover so they could still watch but you still had a good number of people powering through. Is there anyone in particular you've managed to catch so far?
Ken: Soilwork is all I've managed. It's been a lot of work today, not much play!
Is there anyone you're looking forward to catching today?
Ken: I wanna see Cradle Of Filth.
Sven: Me too, and then a bed would be nice.
Horror films obviously have a lot of influence on the band, which films do you take the most from?
Ken: Probably Hellraiser for the band I would say.
Sven: Oh yeah and Step Brothers.
Which is your favourite track to play live? Which gets the biggest response?
Sven: I don't know!
Ken: None of them! Usually the one that has the most crowd engagement is when we play 'Sanguine Verses'. We have a wall of death usually.
Were people still going for it today despite all the mud?
Ken: Oh yeah!
Sven: It was a pretty good wall of death too.
Ken: It made me smile.
There is a lot of grindcore in your early sound and Terrorvision in particular. Is that influence intentional or did it come out naturally when writing?
Ken: For the earlier stuff I'm not sure, but as far as the newer stuff like Terrorvision goes, that just sort of comes out. We have an idea of what the sound we want to go for is but usually we just work with what comes out. We don't want to risk the writing process.
Does anyone in particular influence your playing?
Ken: For me drum-wise probably Gene Hoglan and George Kollias, but as far as a live band we like to do our own thing, add theatrics but also be a brutal band.
Well yeah, you're definitely one of the heaviest bands we've seen here, so congrats on that!
Ken: Haha thanks a lot!
Terrorvision also had some cool guest slots, is there anyone in particular you'd love to have appear on a future release?
Sven: Well I can't spoil that yet!
Does the band have anything exciting coming up in the near future you'd like to mention?
Ken: We have a tour coming up pretty soon.
Sven: It starts in the UK in London on October 18th, you'll be there right?
Sven: If I don't see you, I have skills, I will find you! I will shit in your cereal boy. But yeah, there is that coming up and an EP coming out because we don't do enough.
Nice to talk to you guys, we'll be in the wall of death when you come back to the UK!
Sven: Watch that cereal!
For everything Aborted, click HERE.