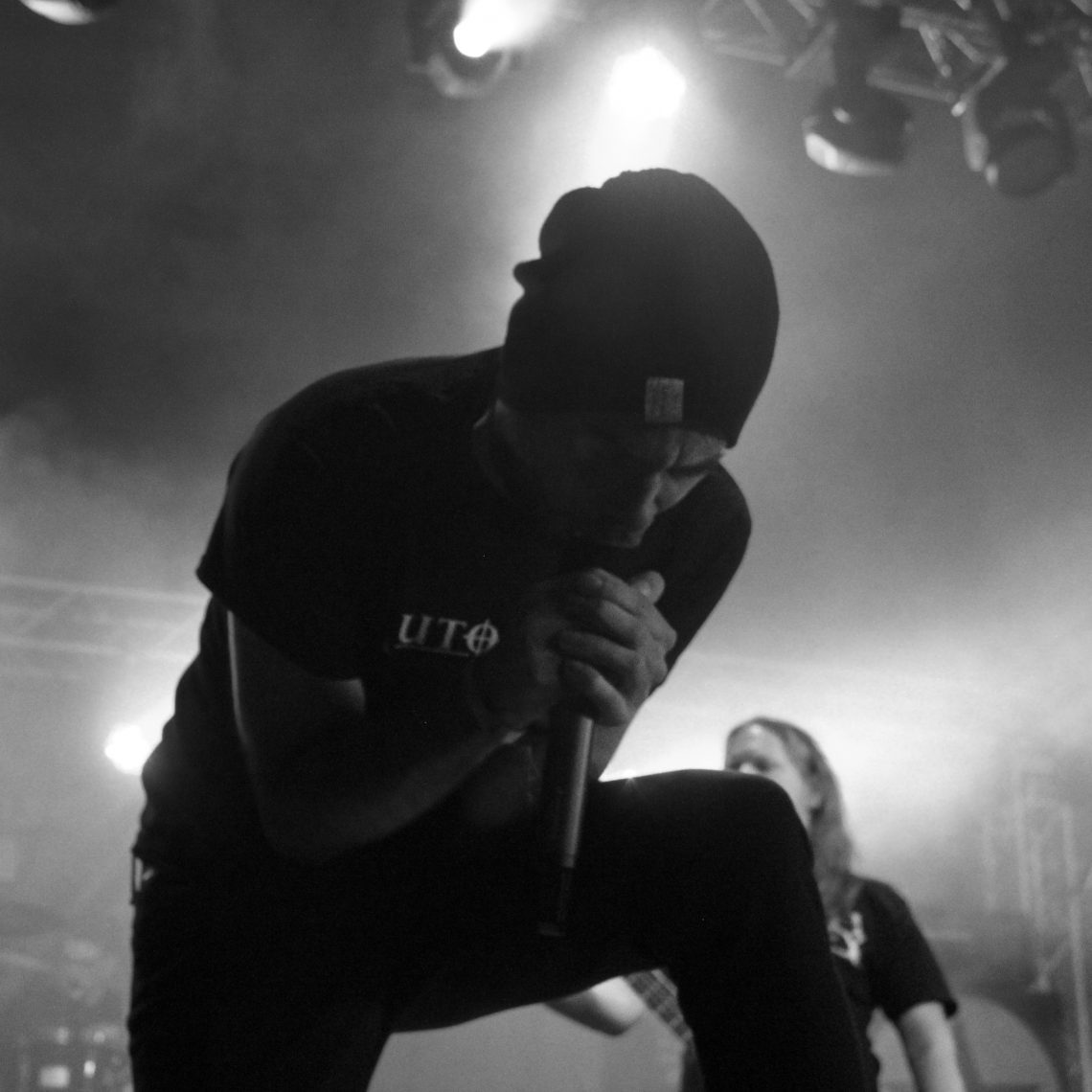 Interview With Mark Curry of Autocracy (Bloodstock 2018)
15th August 2018
Around 24 hours before their slot on the Hobgoblin New Blood stage, Autocracy are preparing to prove to Bloodstock why they shot straight to first place in the 2018 Burnley Metal To The Masses competition, despite having one EP and only a year of activity.
How has your Bloodstock been so far?
Short. Only just got here, literally just camped up and came down.
Who are you most looking forward to seeing?
Personally probably Gojira, but I think the rest of the band are after At The Gates.
How did it feel to win Metal To The Masses in 2018?
Ridiculous, couldn't believe it to be honest we didn't think we'd get through. There were a lot of great bands.
I imagine you got to discover a lot of good bands while you were competing, do you have any favourite competitors our readers should check out?
Daybreaker. We thought it was a bit tough up against them.
Which track of yours should we be looking out for live? Which is your favourite to play live?
Probably the opener, 'Awakening' is what you should look out for. My favourite to play live is 'Martyr', the bassist and the drummer is 'Awakening' and the others prefer 'Turning Point'.
Which bands/performers inspire your live show?
Musically, At The Gates. Vocally probably Parkway Drive.
What about performance?
It's probably our own little spin on everything, we don't try and take it too seriously and hopefully everyone enjoys it.
If you had to narrow it down, who is your biggest single influence on your songwriting?
Aaron writes the songs, so I'd probably say At The Gates. He's gonna probably try to get back stage and see what he can do with them. 
Who are your favourite non-metal musicians?
Oh God… I couldn't tell you. Non-metal… I'm quite into Black Stone Cherry, that's sort of bluesy rock, right? We'll go with that.
What are your long-term goals for the band?
This was the first goal. From now it's just build up, see what other festivals are available. It's more to just have a good time, it's not that we're gonna push for signings but if something comes up we're not gonna say no.
If you could get a support slot with one band who would it be?
For me in particular it'll probably be Parkway, and a few of the others are into Arch Enemy.
I can see the similarity with Arch Enemy.
You reckon? We sort of try to blend, without sticking to a genre it just comes out as it does. We don't go, we're death metal so it has to be death metal. If we stick to one thing we're just constraining ourselves.
If you could perform with one other band, who would it be?
Sikth, or Cannibal Corpse. Yeah probably Cannibal Corpse.
And is there anything exciting coming up for the band that you'd like to mention?
We're supporting Loathe at Corporation in Sheffield, they're on tour with Sikth actually. Then we've just released the EP and are in the process of writing a new one, so it's all in the works at the moment. Next EP at the end of the year hopefully, with a few extra songs on it.
For all things Autocracy click HERE.