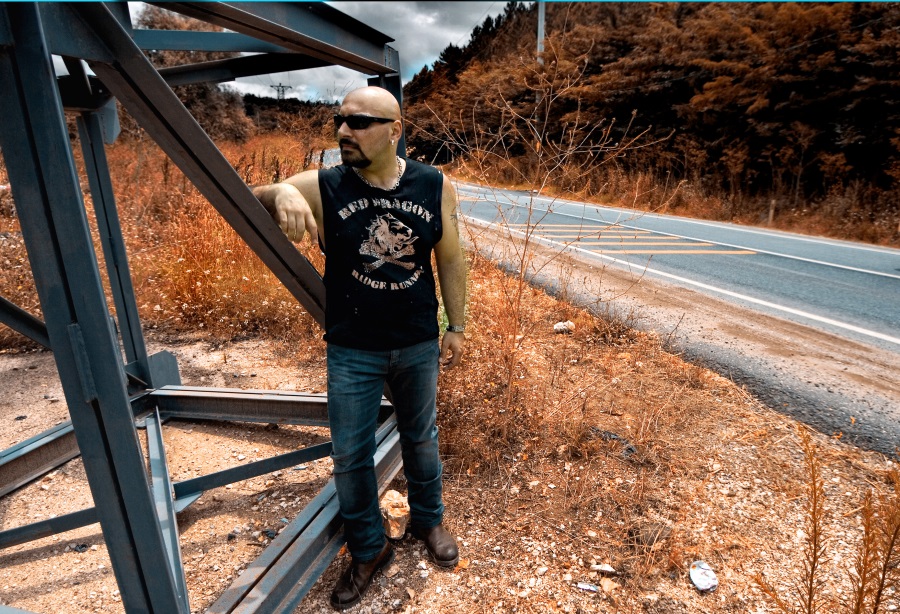 Interview with Snakeroot guitarist Serhan Akalin
5th December 2013
Following up from my review of the Snakeroot album yesterday, I was hungry to find out some more about the band.  Their guitarist Serhan Akalin was more than happy to answer my questions.  Here is the interview – enjoy….
Interview with Snakeroot guitarist Serhan Akalin
By Craig Hogan

1) Please can you introduce yourselves and what role you play in the band
I play the guitars and sing backing vocals in the band, besides I involve a lot in writing music and lyrics.
2) Can you describe what Snakeroot is about, the style of music, your influences and your influences behind the song lyrics?
I guess it is a bit difficult to define our music since it has various elements of hard rock, melodic rock, punk and some heavy metal. But generally speaking, it is hard rock. We have songs about love, songs about freedom, sex, inner struggles, loneliness, even homicide. We like to write songs about anything that is worth writing. We have many different influences within the band. I grew up listening to Iron Maiden, Def Leppard, Guns n' Roses, Bon Jovi and all other great bands. I'm also a big time Springsteen fan who has great influence on me as a lyricist. Other songwriters have different inspirations as Bulent Calli is such a big Bob Dylan fan who should have no difficulty in writing a biography about Dylan. Ali is the most metal head among us and his influences include Dio, Accept, Judas Priest. In general we both have New Wave of British Heavy Metal, American Rock n' Roll, Glam and Hard Rock influences.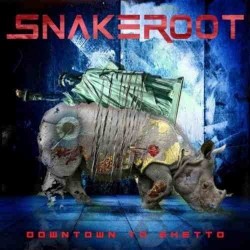 3) How has the feedback to your album been?
It has been totally positive up to this point. We have been given airplay by a number of local and independent radios all around the world. We have received really nice reviews from some magazines in the UK. We need more exposure just like any band with a debut album and we really work hard to reach more people. The only negative feedback we have received so far is that the album is not physically distributed. Some listeners still like it the old way and want to have a CD version when they like the stuff. We will make that happen in 2014.
4) Your press pack states the album took 2 years to record, why did it take so long to record?
The truth is Snakeroot was not formed in a traditional way. In the beginning there was only myself and a few songs and some ideas. I asked my ex-bandmates Ali Evcimen (bass) and Bulent Calli (vocals) to join the project to finish what we had started in our previous band. And they were in. However Bulent moved to Paris for a year, and he had to travel between Paris and Istanbul during that period. We had no drummer and we needed a creative lead guitarist. I like playing solos too but I am not that creative type when it comes to recording a solo. I'd rather be on the composing and arranging side of the spectrum. We wanted to work with a high level producer but we had to fund the project on our own as we did not have any label supporting us. We ended up working with Cenk Eroglu (Xcarnation) an ex-member of Winger, who is one of the best guitarists and producers in Turkey. However we had to work in a long and flexible term to effort the costs. Cenk really liked the project and he said that he would love to record lead guitar tracks as well. This is an offer that you can't refuse, believe me. He placed a great drummer Vladimir Ruzicic from Serbia in the project and Vlad recorded all the drum tracks in his private studio in Serbia. Long story in short, it is the whole process that took two years, not just the recording phase.
5) What is the metal scene like in Istanbul in terms of metal bars, bands, concerts etc?
It is not a rock-metal friendly environment to be honest. There is a number of really talented young musicians around Turkey but the odds are not on their side when it comes to finding opportunity to play and get exposure. A lot of clubs and venues closed down over the years, although there are still a few nice clubs out there that you can perform rock music, except the number of venues that house rock music is inadequate when you talk about a huge city of 15 million. Istanbul is one of the best cities in the world when it comes down to nightlife especially if you are a latin, electronic, hip-hop type of person, seriously. But it is definitely not a rock city. It is amazing to see that a few bands such as Metallica can gather 50,000 fans each time they play in Istanbul, but that can be tricky. Actual rock music scene is not that big. The mass media does not have enough coverage for rock music, especially for emerging artists. For instance, there is only one mainstream music magazine which covers all genres, in other words you can read stories about Justin Bieber and Slayer in the same issue of the magazine. Open air festivals are the big thing, because so many great artists perform in Istanbul every summer. This year we had Iron Maiden, Europe, Steve Lukather, and Uriah Heep. We have seen the greatest bands over the years.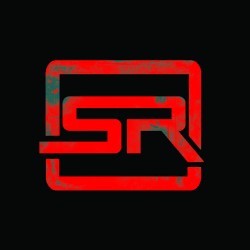 6) I was on holiday in Marmaris last year and I have to say that your country is beautiful! I noticed a lack of music shops though as well as metal clothing – is this common across Turkey? Was I looking in the wrong places?
Yeah, Marmaris is a cool place, a bit crowded though. I wish we had a number of music shops as in the UK, but not so many in Turkey except a few cities such as Istanbul, Ankara, and Izmir. But believe me Marmaris isn't the worst. You were probably hanging around wrong places. Our lead guitarist Dost Akyildiz is a Marmaris expert and you might want to get the necessary tips from him next time you plan to visit.
7) What other Turkish metal bands do you guys like to listen to in your spare time?
Not many. I can easily say that Cenk Eroglu is my only musical hero from Turkey and we are lucky to have worked with him during the making of Downtown to Ghetto, we really learned a lot from him. I also like listening to Saints 'N' Sinners, a heavy metal band who also debuted this year. And not to forget, our talented drummer Can Turfan's side project Sahte Raki is a cool blues band that I enjoy listening.
8) Whats next for the band in terms of tours etc? Are you scheduled to play any festivals?
Major reason that we did not sign any contract with a record company is that physical distribution alone is not enough to get your music to people. You need to sign a good record deal to get the support of a label. This is definitely one of the most important steps. We are playing at local clubs in Istanbul and we will extend our gigs to other parts of the country pretty soon. We are in talks with booking agents to make a small European tour in 2014 which will also include the UK where we want to play the most due to the exposure and support that we have received so far.
9) Any final comments for our readers?
We believe that they will enjoy listening to Downtown to Ghetto that has something for everyone. We're really looking forward to visiting the UK in 2014.
http://www.snakeroottheband.com
https://www.facebook.com/snakeroottheband
http://www.twıtter.com/snakerootrocks
http://www.myspace.com/snakeroottheband