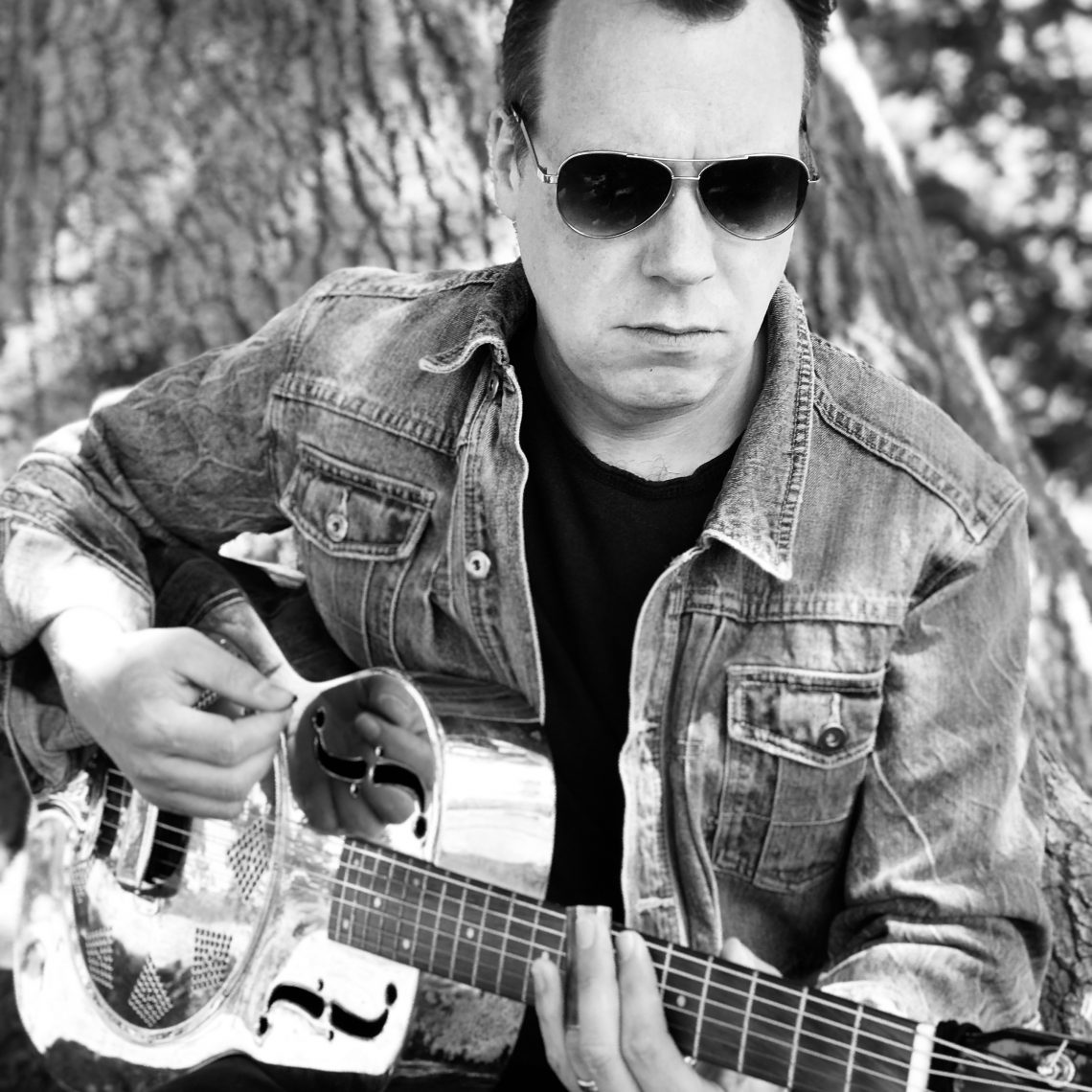 Jim Kirkpatrick – Ballad Of A Prodigal Son
4th September 2020
It's been fourteen years since Jim Kirkpatrick released a solo album, 2006's Changed Priorities. With hindsight, that albums' title seems to have been rather prophetic. Since then he has cemented a reputation as one of the UK's premier slide, blues and rock guitarists. He has been Bernie  Marsden's right hand guitar man on and off since 2003. He has also gone on to play with the likes of Thea Gilmore, Chris Bevington Oragnisiation and Rhino's Revenge. The latter featuring Status Quo bassist John 'Rhino' Edwards. All that as well as being a full time member of melodic rockers FM since 2008.
With all that activity, it's easy to see why he's found it hard to find the time to fully concentrate on completing a new solo album. The tracks on Ballad of the Prodigal Son, were recorded over an eight year period between 2012 and 2020. The result is a superb blues rock album, that is more than worth the wait. It's inevitable that there is a large revolving cast of players involved, with the recording taking place over such a long timescale.
What's immediately obvious is that not only is he a very talented blues rock guitarist, he's got a cracking singing voice too. Sounding like a young Paul Rodgers in places, his bluesy tones perfectly suit the music. FM are blessed to have two such talented vocalists amongst their ranks, with Jim, and Steve Overland.
The Album kicks off with the punchy title track. It could almost be semi autobiographical by describing his return to solo work after such a long hiatus. What is immediately obvious is that this is going to be a song driven album. If it had been guitar dominated material throughout, things would've got boring very quickly. The former is, thankfully, the case with these twelve tracks. No Such Thing as a Sure Thing starts with an acoustic guitar and harmonica intro before the electrics kick in. Its co-written by FM compatriate Steve Overland. Very reminiscent of FM during their bluesy phase in the 90s, it's a very catchy song, with a riff that stays in the brain.
 Recent single Ain't Going Down Alone is a more laid back affair, the riff reminding me of Bon Scott era AC/DC when they were in blues mode. Blue Heron Boulevard is an instrumental that sounds like a cross between the Allman Brothers and Steely Dan. Be Hard With It picks up the pace out again as he breaks out the wah-wah pedal on a track that brings Deep Purple to mind. Skin & Bone continues in a similar vein, with another riff that stays in the brain whether you like it or  not.
  Always on the Road is co-written by Bernie Marsden. Its a twelve bar track that also benefits greatly from the appearance of a horn section. With its sing along chorus, if gigs ever return this would be a great live track. 61&49 features some great slide guitar playing from Jim. Its a weighty blues number that again shows off both his playing and his voice. Talk To Me is a bluesy ballad that could have easily been recorded in the 60s, such is the authentic R&B feel he achieves. Its a real standout track. The cover of Status Quo's Gravy Train gets a more bluesy work out than their original frantic recording. The aforementioned Rhino Edwards also contributes bass on a track that he co-wrote with the late great Rick Parfitt. Rhino's Revenge have performed this track live many times. 
The epic Brave New World is the highlight of the album for me. Clocking in at seven and a half minutes and featuring two magnificent searing guitar solos. The verses bring to mind Breathe by Pink Floyd, with its laid back feel, before building to a stirring chorus. It's a song the likes of Joe Bonnamassa would be proud of. After that, All You Need (Is All You Have) is the perfect song to bring the album to a close. With its positive message and gospel tinged chorus its an an uplifting end to a superb album. FM fans may also be interested that it features a guest appearance from original keyboardist Didge Digital on it too.
This is a really enjoyable sit back, relax and listen type of album that demands little listening effort from the listener, but it delivers in abundance in return. I can't wait til his next solo album, although I suspect I'm going to have to, and for quite some time too! 
Score:  8.5/10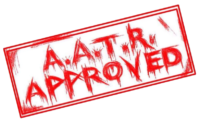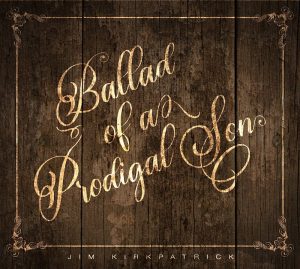 Track Listing:
1- Ballad Of A Prodigal Son
2- No Such Thing As A Sure Thing
3- Ain't Going Down Alone
4- Blue Heron Boulevard
5- Be Hard With It
6- Skin & Bone
7- Always On The Road 
8- 61 & 49
9- Talk To Me
10- Gravy Train
11- Brave New World
12- All You Need (Is All You Have)
Release Date:
September 4th 2020
For all things Jim Kirkpatrick, click HERE and to purchase the album, click HERE