Junior – "Beautiful Life"
9th August 2019
What do, the following people have in common; Chris Jericho, Jeff Hardy, Elias and John Cena? Well of course they are all established professional wrestlers…but they've all also dabbled in the music industry. Jericho is without a doubt the most successful of the bunch, with his band FOZZY reaching genuinely impressive heights following their recent album "Judas". Hardy, well, OK I mean he's a bit more underground with his experimental / artsy nu-metal project PEROXWHY?GEN, (I have a stroke every time I try to read that) and Elias pretty much capitalized on his own in-ring gimmick with an acoustic EP. Cena I guess you could say did the same, but released a full blown rap album…I own said album…it's not good. He says we can't see him but I wish in this instance I couldn't hear him.
I digress, I bet you're wondering where I'm going with this? Well I'm about to add another name to this list; Mark Andrews. For those of you who don't follow wrestling, Mandrews has been a figure on the independent wrestling scene for several years now, but got chance to showcase his talents on the then TNA, before eventually being picked up by WWE for their NXT UK and 205 LIVE brands, and he's a much-admired performer for his high-flying style. However, this Cardiff native also loves himself a spot of pop-punk, so, with the help of Matt Attard and Si Martin, they formed a band by the name of JUNIOR. The trio have found critical praise following a series of EP's and energetic live shows, but now in 2019 they're ready to drop their debut full-length album; "Beautiful Life". Can they follow in the footsteps of NECK DEEP and help put Wales on the pop-punk radar? Let's find out…
The album opens up with "Girls And Boys" and for some reason I'm disappointed this isn't a BLUR cover to be honest. Instead we begin with a choir-esque children's gang-vocal and despite its apparent sweetness there's a melancholy to the message here; the struggles of a difficult up-bringing, yet having hope…just believe in yourself  and feel comfortable in your own skin. It becomes a really positive track and it's a wonderfully sweet start. "Playing The Part" takes things up a notch with a more expected guitar driven piece of pop-rock…the riffs here are really quite chirpy and there's a really enjoyable melody throughout, especially during the chorus and in ways it reminds of the likes of PAGE 44; wonderfully easy-listening this.
In a subtle change of styles "Don't Know What I'd Do" incorporates synth elements among a slower-tempo track, weaving a certain dreamscape aesthetic akin to the likes of ENTER SHIKARI, sans screamed vocals, for a quaintly relaxed little offering. "P.Y.D" switches things up again for a frenetic up-tempo, hard rocking punk number that fans of NOFX etc. may appreciate…the heavy vocals add an interesting dynamic  here truth be told and it's an avenue Junior could go down in future to great effect. It's over way too quickly this and it truly makes you want more; a brilliantly brief track. Speaking of brilliant tracks mind, "Brick By Brick" stands out as a clear album highlight…from the "Interlude" build-up to the anthemic guitars this is high-octane stuff and instrumentally it wins. The rhythmic groove is solid and addictive, coupled with subtle synths and a simplistic yet catchy chorus, this is simply a must-listen. The title track is on the verge of being a MCFLY number in all honesty given its pop-oriented approach, though it's not unpleasant by any means, before "Where And When" rounds things up with another up-beat pop-punk piece soaked in more of that melodious feel-good factor.
While Junior aren't quite on the same level of Neck Deep right now, they are part of a flourishing up-and-coming UK pop-punk scene, and showcase that we can in fact do it just as well as our US counterparts. Mandrews and the lads have a lot of potential, and he's got a fantastic plan B in the event of being future endeavored. I'm not wishing that upon him though, he's a good egg. Mark Andrews to AEW confirmed? I jest…it's a good album.
Album Score: 7/10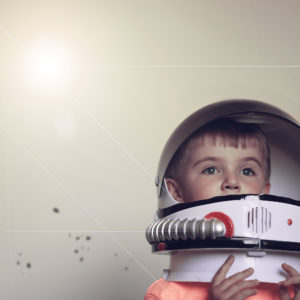 Track List:
"Girls And Boys"
"Playing The Part"
"Day Of The Dead"
"Don't Know What I'd Do"
"When The Tower Falls"
"Baby Blue"
"P.Y.D"
"Hey Becka"
"Interlude"
"Brick By Brick"
"Dramatic"
"Beautiful Life"
"Where And When"
Record Label:
Rockshot Records
Release Date:
August 2nd 2019 (Out Now)
For all things Junior, click HERE and to purchase the album, click HERE