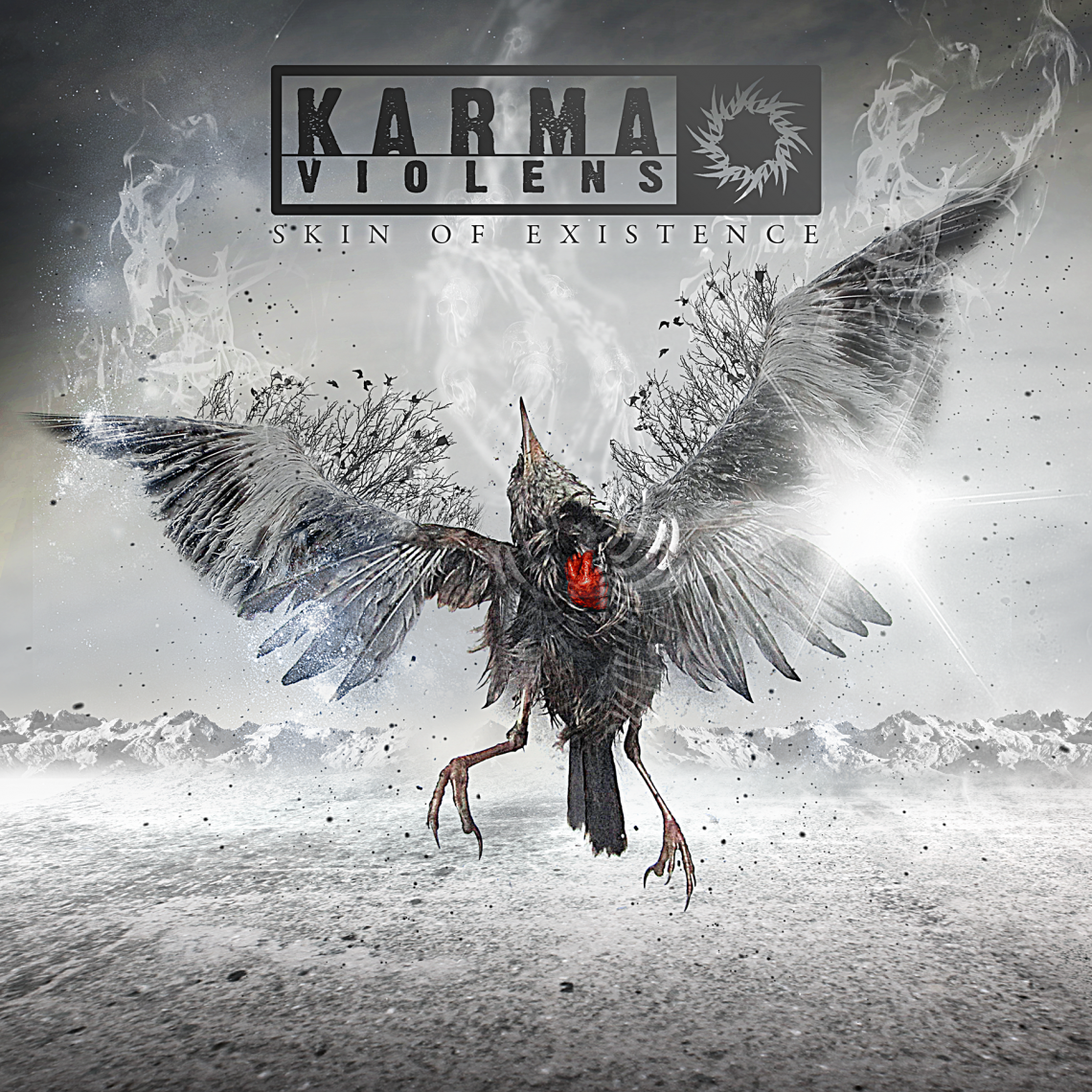 Karma Violens new video 'Floating in Sadness'
29th April 2015
If you believe in Karma then you have to believe that Violence is something innate in every human or inhuman being. Karma in Indian religions is the concept of "action" understood which creates the entire cycle of cause and effect. Violence on the other hand is inside in each one of us, some people can control it and others cannot, but in every occasion it is a part of human nature.
Living in the modern world, all of us can witness violence on the streets and in every aspect of our everyday lives. The combination of Karma Violens describes the action and reaction of Violence, as every action in these brutal days creates a violent response.
Karma Violens is an extreme metal band which has created an amalgam of Extreme Metal (death, thrash, black), combined with Hardcore music lines and idiosyncrasy. Their new album 'Skin Of Existence' is set for UK/European release on May 25th 2015 constitutes 11 dark and heavy songs that break the metal music borders and brings together styles of black metal, melodic death and thrash. The album was recorded and produced by the band, mixed by Daniel Castleman (As I Lay Dying, etc) and mastered by Alan Duches (Motorhead, Dillinger Escape Plan, Converge, etc).
The first musical signs of the band came with the release of the band's first E.P. called "KATARA" which was selected as "Demo of the month" in the UK's Metal Hammer magazine in May 2007.
The first album, "Dormancy" was released in 2011. Mixed and mastered at Lambesis studios in California, USA owned by Tim Lambesis (As I Lay Dying). There Daniel Castleman (As I Lay Dying, Winds of Plague, Sworn Enemy) created a massive wall of sound and gave the opportunity to the band to sound as heavy as it should be.
Besides the recordings, the priority for the band is to seize every opportunity to play live and spread the Karma Violens sound to as many bleeding ears as possible. The band has shared the stage with significant bands such as Judas Priest, Amon Amarth, Fear Factory, Arch Enemy, The Black Dahlia Murder, Heaven Shall Burn, Rotting Christ, Septic Flesh, The Ocean, Darkest Hour etc.
Karma Violens:
MARIOS DUPONT – VOCALS
GEORGE KARAKOUZIDIS –GUITAR
COSTAS PAPADOPOULOS ­ GUITAR
STEVEN ELPIZIOTIS – BASS
FB: https://www.facebook.com/karmaviolens
Youtube: https://www.youtube.com/user/karmaviolens
Official Website: http://www.karmaviolens.com
Shop: http://shop.karmaviolens.com/
Soundcloud: https://soundcloud.com/karma­violens