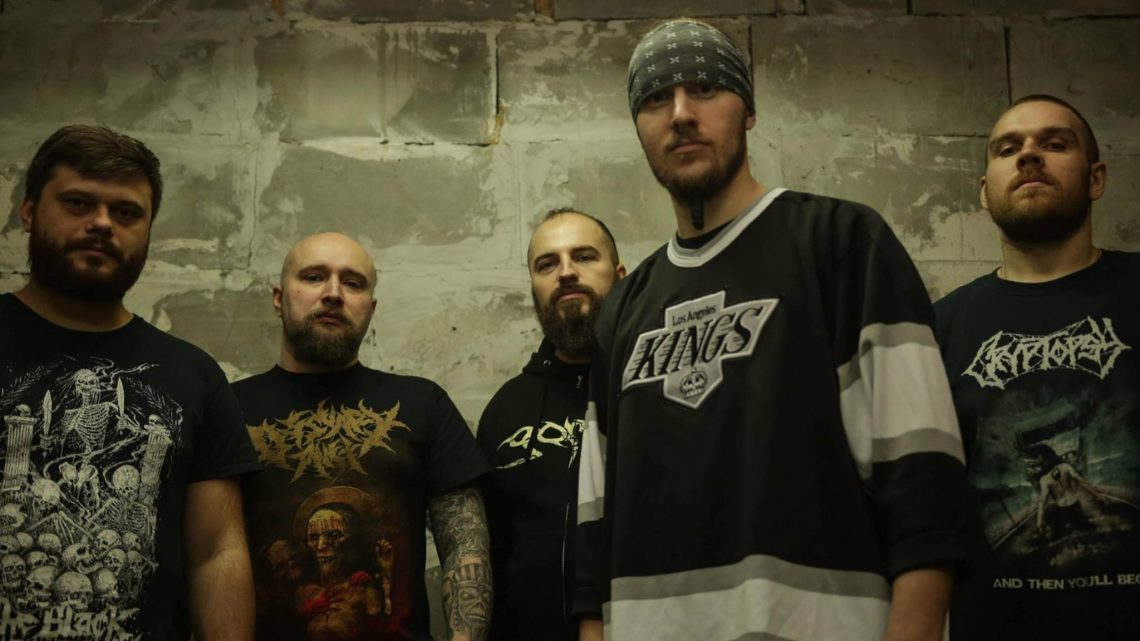 Katalepsy – Terra Mortuus Est – Review
18th September 2020
0
By
Mark Booth
Russian death metallers KATALEPSY released their latest opus 'Terra Mortuus Est' and continue where they left off with previous releases 'Autopsychosis' 'Gravenous Hour' by slicing and dicing genres to produce a bulldozing album of extremity.
Although at their core KATALEPSY are a brutal death metal band, they interweave elements of slam and technical death metal into their unification of extremity. Also adding spatters of groove and hardcore to the onslaught. The eleven brutal tracks on offer clock in at a bruising 50 minutes and occasional listeners to the genre might be intimated and put off by the running time. They might feel that the brutality is too much to listen to in one sitting…
As with previous KATALEPSY releases the bass gets to drive some tracks with a pronounced sound adding a heavy low end battering to the mix and enhancing the bruising rhythm section. With the drums switching easily from d-beats to double bass and tech death blast beats and all in between adding a further punishing soundscape to the catastrophic sound. 'Terra Mortuus Est' is a brutal, take no prisoners album that swerves between the designated genres with subtle ease and blend the genres effortlessly. However as stated earlier the running time is effectively what works against this release, as some tracks feel like a rinse and repeat of previous numbers and dampens the brutality towards the end. Also while KATALEPSY potency for brutality and extremity is exhilarating at times, it can also be the downfall of the release.
There is no doubting that 'Terra Mortuus Est' is another solid release from the Russian veterans and will enthrall listeners of the band and the genre of brutal death metal. However they spread themselves a little to thin between genres, and although they miss out on the tag of 'Jack of all trades and masters of none', they are close to being purveyors of all that is extreme. This isn't a perfect album, but in doses this is superior to releases in the genre and they show their raging brutality and showmanship which is welcoming to a sometimes stagnant genre. Yet it is their nuance to flit between genres and the length of the release which is their downfall, however its a solid release and diehard fans will lap up this release as will fans of the genre (however DISAVOWED 'Revocation Of The Fallen' is a better release)
SCORE – 7/10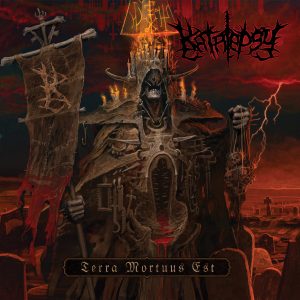 Track Listing
01. Closer Than Flesh
02. Night of Eden
03. Those Who Rot The Souls
04. The God of Grave
05. Terra Mortuus Est
06. Kings of The Underground
07. Deep Down Madness
08. No Rest No Peace
09. From The Dark Past (They Come)
10. Neonomicon III
11. Land of Million Crosses
Release Date: 31st July 2020
Label: Unique Leader
For all things Katalepsy, click HERE and to purchase the album, click HERE
How useful was this post?
Click on a thumb to rate it!
Average rating 0 / 5. Vote count: 0
No votes so far! Be the first to rate this post.
Related
About the author
Devotees and followers of the Cult of Cletus, I am your true God and my word is law! I come forth to spew daemon loving music at your ears and to corrupt your little mind. My words maybe harsh but I want only the best for my minions! So when I discover a new deadly spawn of music take heed and purchase...