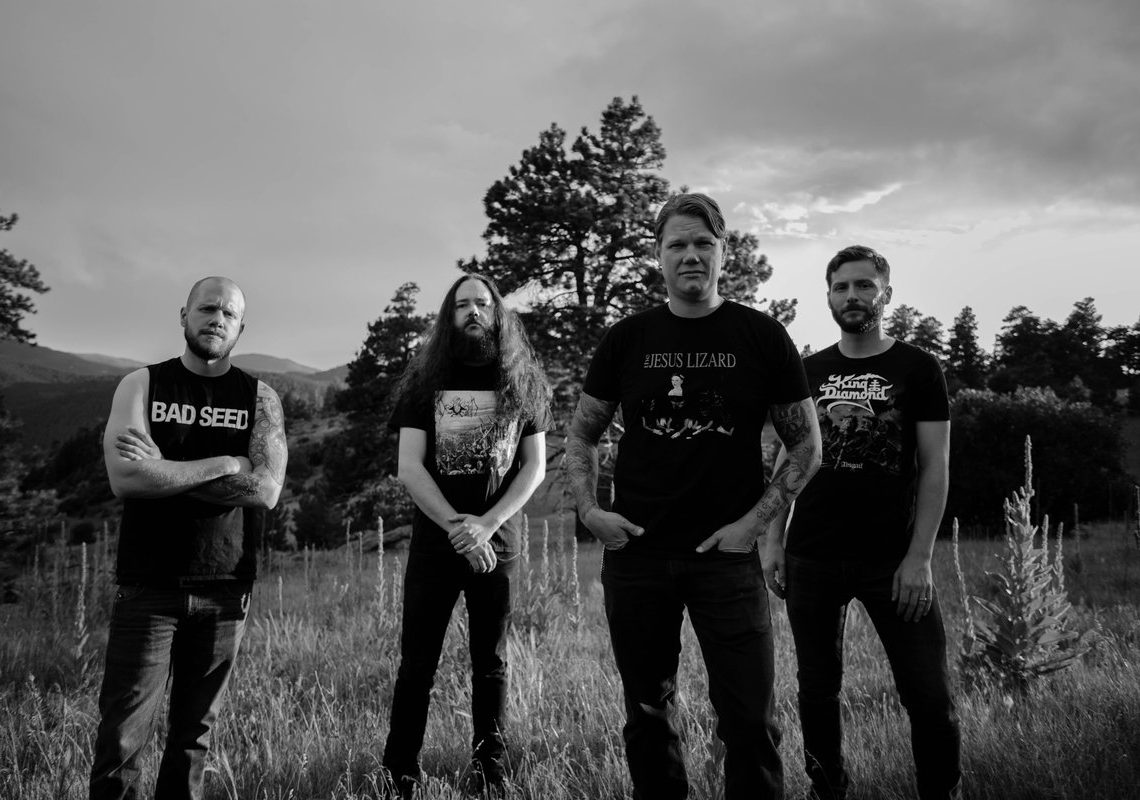 Khemmis – Doomed Heavy Metal (EP Review)
10th April 2020
0
By
Rory Glashan
Khemmis are back with their second EP, titled ever-so cleverly as Doomed Heavy Metal. The quartet, who are based in Denver, Colorado play what they refer to as ''Heavy Doom" and since 2012, their dark, yet soothing creativity has produced an excellent formation of both. This was my first time listening to the band and it sure won't be my last! 
So, Doomed Heavy Metal is six tracks long and consists of a cover from the legendary Dio, two new songs and three live tracks featuring one piece from each of their three previous albums Desolation (2018), Hunted (2016) and Absolution (2015). But how does it sound? Lets see!
The EP
We start by being introduced with a tight, yet sweetening cover of Rainbow In The Dark which instantly grasps the listeners attention with the iconic, distinctive opening melody of this classic played on a heavy onslaught of drop-tuned guitars rather than a keyboard featured in the original song. Then in comes the almost angelic voice of front-man/rhythm guitarist Phil Pendergast who brilliantly captures that pure and epochal Heavy Metal characteristic.
Following up, comes the two new songs A Conversation With Death and Empty Throne. Now, the band revisits their darker, thicker Doom side, the music has a very emotional turn from their lively cover, but damn it's good! The blend of the slow, in-your-face, powerful tone and the stunning melody of the high solos and elegant vocals are a brilliant combination. I can feel the countless influences they must have had forging this creation.
Lastly, we're met with three live recordings that capture the essence of Khemmis and their live concerts. Bloodletting starts us off from the Desolation album. Followed by Three Gates off Hunted. Then last but not least, from the 2015 album Absolution The Bereaved. Each track is finely captures the professional composure of each member. Especially Phils diverse vocal rage and the ferocious drums played by Zach Coleman. Sadly, I've yet to see this band live, but given the opportunity, I'll surely be there!
Overall, Khemmis and their latest piece captures an admirably written blend between the dark, thick instrumental characteristics of Doom Metal and that classic, iconic Heavy Metal theme that's more than familiar to us all.
Hopefully, as soon as this band continues to grow and gain recognition around the world, this recording will be followed by many more to come. Until then I thoroughly encourage you to give Doomed Heavy Metal a listen! 
Score: 7.5 out of 10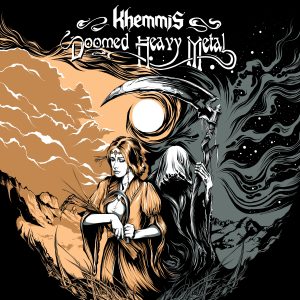 Tracklist:
1. Rainbow In The Dark (Dio cover) – 4:02
2. A Conversation With Death – 4:51
3. Empty Throne – 6:04
4. Bloodletting (live) – 7:19
5. Three Gates (live) – 7:09
6. The Bereaved (live) – 9:03
Record Label: Nuclear Blast Records
Release Date: 17 April 2020
To purchase a copy of the album, click HERE 
https://www.facebook.com/khemmisdoom
How useful was this post?
Click on a thumb to rate it!
Average rating 4 / 5. Vote count: 1
No votes so far! Be the first to rate this post.
Related