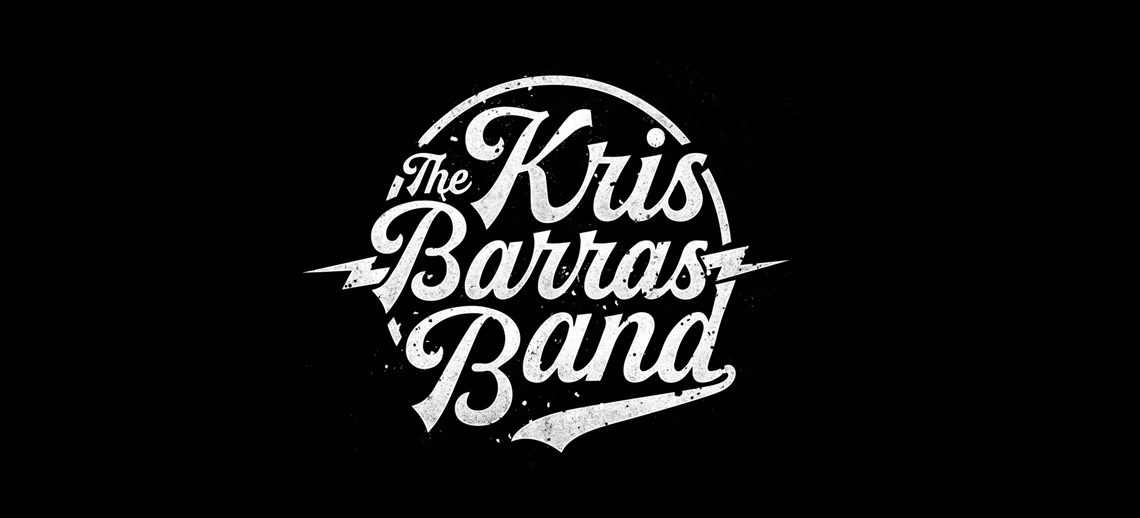 Kris Barras Band – Edinburgh Blues Club – Voodoo Rooms – 15th March 2019
16th March 2019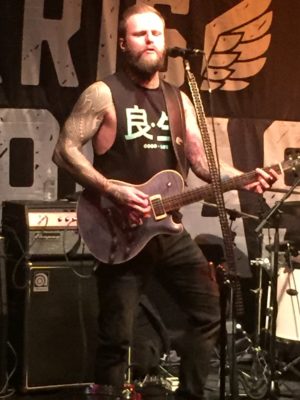 Ever since hearing the track Heart On Your Sleeve from the Lucky 13 album by Kris Barras, I've wanted to see the man live. It's taken me awhile due to the usual things like illness, schedule clashes or to put it quite simply, life got in the way. I made sure I had nothing to jeopardize my mission of seeing the band live tonight.
Kris and the boys hit the stage at 9pm sharp and played for the best part of 80 minutes.
Tracks from Lucky 13 (Rock n Roll Runnin' Thru My Veins,  Heart On Your Sleeve) and The Divine and Dirty (Kick Me Down, Stitch Me Up, Propane) albums splattered the set that also included his newly released cover of Led Zeppelin's Rock n Roll but also an incredibly funked up jam version of The Fresh Prince of Bel Air.
Mix in a couple of brand new tracks (What You Get, Light It Up and Vegas Son) and you have an incredible set list that was full of energy and had this sold out audience lapping up every minute of the performance.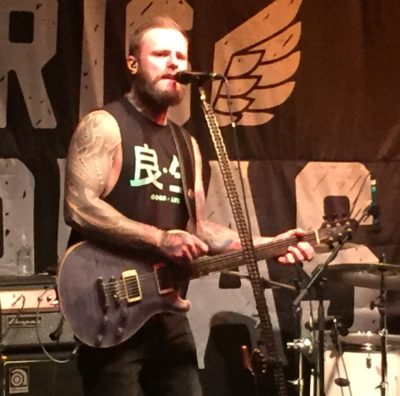 There were so many highlights from the show. The emotive song Watching Over Me  along with the loudness of the crowd for I Don't Owe Nobody Nothing and the response to Hail Mary was overwhelming.
There wasn't a dull moment throughout the set. Even the short drum solo from Will Beavis was enjoyable (although it needed more cowbell, but then doesn't every drum solo?). Elliot Blacker on bass is a phenomenal player to watch and couple that with Josh on keys, they're such an amazing duo.
No only were Kris's vocals and the bands harmonies outstanding but Barras has unmistakable onanistic skills over the fretboard. Breathtaking and effortless is what the guy can make fall out of the wood that he is holding. An outstanding musician. What a way to end the tour.

If you haven't seen the Kris Barras Band before and you're a fan of Black Stone Cherry, you'll be able to catch him live in a support slot situation with BSC.
Sat 13 July – Caerphilly Castle, Wales – SOLD OUT
Sun 14 July – Music Hall, Aberdeen – TICKETS
Tues 16 July – Barrowland, Glasgow – TICKETS
Weds 17 July – The Academy, Dublin – TICKETS
Thurs 18 July – Ulster Hall, Belfast – TICKETS
For all things Kris Barras Band, click HERE