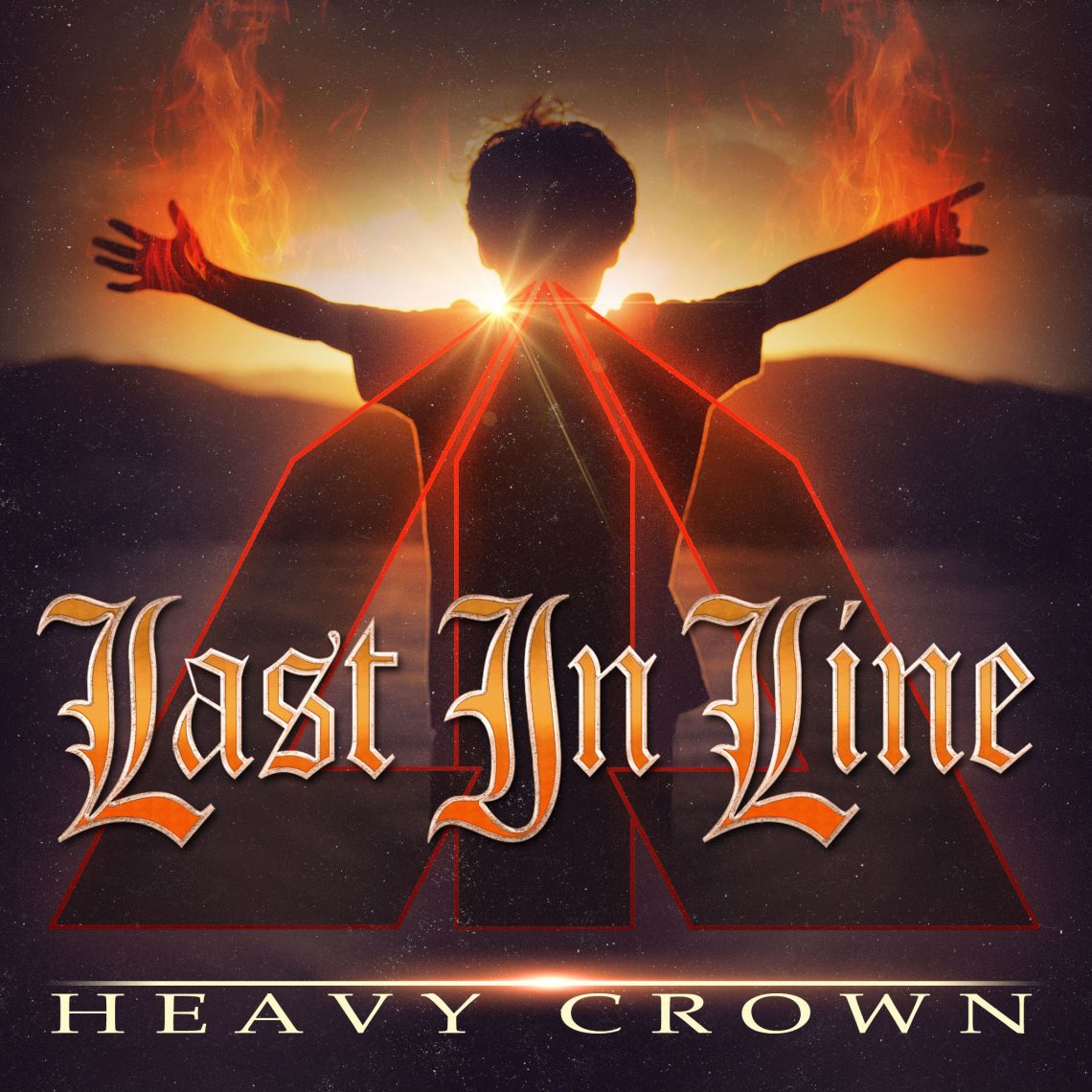 LAST IN LINE (EX DIO MEMBERS) – DEBUT ALBUM – "HEAVY CROWN"
17th November 2015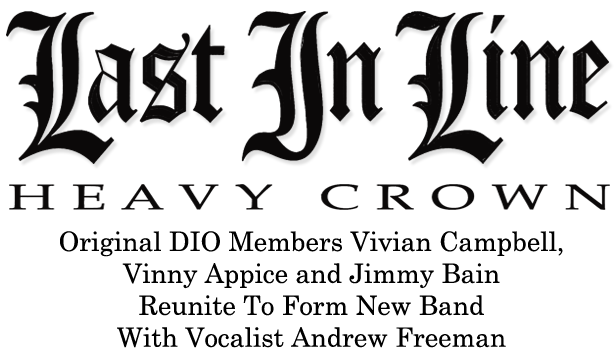 On Friday 19th February, Frontiers Music SRL will release one of the most highly anticipated Hard Rock releases of 2016 – the debut album from LAST IN LINE, "Heavy Crown".
Formed by three original members of DIO including Def Leppard's Vivian Campbell (guitar) Vinny Appice (drums) and Jimmy Bain (bass) and named after DIO's 1984 studio album "The Last In Line", the new band are on a mission to bring classic Hard Rock to fans who can't get enough of the real thing. The album will be released on CD, CD/DVD (including a bonus track) and Digital formats. Pre-orders can be made HERE.
First single, Devil In Me was premiered on Planet Rock (UK) and SiriusXM (U.S.) on Monday, November 16th and today, November 17th. The single is now available as an instant grat with digital pre-orders from iTunes and Amazon MP3.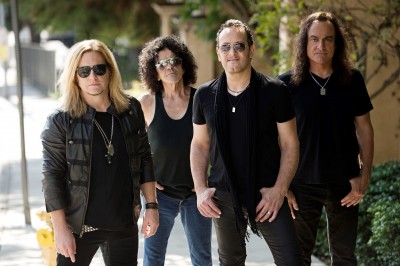 Last In Line (L-R): Andrew Freeman, Jimmy Bain, Vivian Campbell, Vinny Appice.
Photo Credit: Ross Halfin.
Says guitarist Vivian Campbell, "When we started this project a few years ago, the initial idea was to reunite the original Dio band to play the songs we wrote and recorded with Ronnie in the early 1980's. Joined by Andrew Freeman on vocals, we played a handful of shows in southern California, the UK, and Japan. It was a limited ambition, but it brought us great joy in reconnecting to this great music, to each other, and to our collective history."
The new songs featured on the debut Last In Line album is all co-written by the four band members.
"When we first got together as the Last In Line line-up, our ambition at that time didn't extend to writing and recording any new music, says Campbell, "but when we were offered the opportunity to do so by Frontiers, we decided to enter the studio to write this new album in the very same spirit as we did the Holy Diver album;  Back in 1982 Ronnie, Vinny, Jimmy and I went into Sound City studios to kick around ideas and riffs, and about six weeks later we started laying down the tracks for what was to become the Holy Diver album."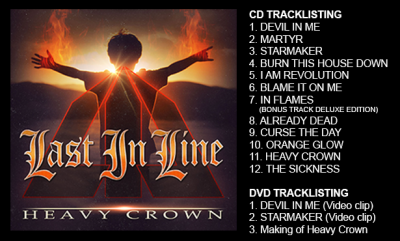 What started as a casual and fun reunion jam in a Los Angeles rehearsal room in 2011 has, in the ensuing years, grown into a fully-fledged recording project that has taken on a life of it's own. Last In Line, the band, takes it's name from the second Dio album released in 1984. Vinny Appice, Jimmy Bain and Vivian Campbell were Ronnie Dio's co-conspirators and co-writers on the Holy Diver, Last In Line and Sacred Heartalbums – the records that defined the classic early Dio sound and have gone on to become part of Rock History!
During that first jam, it was immediately apparent that the chemistry of the original band was very much intact – even after a 27 year hiatus. The excitement generated by that rediscovery led to a second session, this time they called in vocalist Andrew Freeman (a friend of Vinny's) whose credits include singing in the Raiding The Rock Vault production in Las Vegas and background vocals for The Offspring.
Andrew has the vocal power to complete the original powerhouse sound of the Dio band.
Hearing Andrew's interpretations of the songs was a revelation for Vivian, who immediately suggested that they book some local shows for fun. In Vivian's mind, the fact that Andrew could put a different spin on the songs made it an interesting prospect, and one that would justify taking things to the next stage, outside of the rehearsal room.
Over the ensuing years, a handful of local LA shows led to a handful of overseas shows in the UK and Japan, and eventually to an offer from Frontiers Records to record a new album of original material.
During the course of 2014 the band wrote and recorded 12 new songs under the guidance of longtime friend and producer Jeff Pilson. It proved to be a symbiotic relationship with Jeff that captured the organic crunch of the band and brought out the very best in Andrew's voice and delivery.
In February of 2016, Last In Line's debut album, Heavy Crown will be released, with the debut track, Devil In Me leading the charge. The band will gear up for a highly anticipated  tour in both the U.S. and Europe in support of the record. The "live"set will include new songs alongside their early classic Dio-era works.