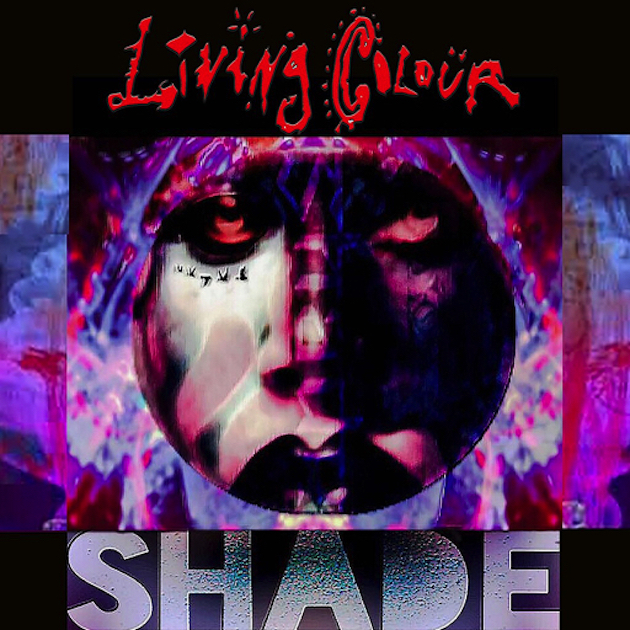 Living Colour – Shade
11th September 2017
0
By
Tim Jones
Living Colour have always baffled me and not just because they're American and yet don't spell it 'color'. It's their impossible-to-pigeonhole music. Are they rock? Are they metal? Are they funk? Are they everything?
Whichever label you try and put on them they're mostly pretty bloody good. Who didn't think Cult of Personality and Love Rears Its Ugly Head were amazing songs back in the day? If you raised you're hand there I'll have to tell you that you're wrong, epically wrong. They were amazing songs and there were so many more that never reached a mainstream audience. But that was a long time ago, in fact it's now been eight years since Living Colour's last studio release.
I was worried that they might have ages less than gracefully and played it safe in some way with Shade. I was wrong.
As usual with a Living Colour album we're taken on a journey during which you never know which way you're going to turn next.
Album opener Freedom of Expression (F.O.X.) gets things moving with a metallic funky riff that sounds around 75% Living Colour and 25% Nuno Bettencourt (on a very good day). If you're not nodding your head sagely or tapping a foot to this there's something seriously wrong.
There's blues rock on Preachin' Blues, a Robert Johnson cover, and it rocks whilst simultaneously being just a tad pedestrian. It sounds like a band stepping out of their comfort zone a little and they pull it off because having listened to the original, it's not Living Colour's fault, it's just not a great song.
Come On has some guitar parts so strange it sounds like you're CD is skipping, which considering I wasn't listening to it on CD was incredibly confusing.
Shade
is
the
album fans have waited for since the start of
Living Colour
's career over three decades ago
Tim Jones
And then there's a heavy, yet funky piledriver of a song in the shape of Program before Who Shot Ya sounds like someone singing a rap song. They are, because it's a Biggie Smalls cover. And is that a flute on there? I think so.
We're turn back and forth between metal and funk and there's a good bit of masturbatory bass and Chris Cornell-ian vocals on the badly-spelled Blak Out.
The band seem to have a newfound interest in blues and they blend it with funk effortlessly on Who's That. Is this a new genre? Blunk? Flues? Take your pick.
We're treated to a wah-wah funk fest sandwiched between some metal and a tight blues rock version of Marvin Gaye's Inner City Blues before the album draws to a close with the slightly disappointing Two Sides which was possibly the worst way to end.
Shade was four years in the making and it was worth the wait. Living Colour still know how to surprise, intrigue and entertain and they've got plenty left to give. In fact I'd go as far as to say that Shade is the album fans have waited for since the start of Living Colour's career over three decades ago. It's just a shame it ends on such a low note.

Reader album rating: [ratings]
Score: 7.5 out of 10
Track listing:
Freedom of Expression (F.O.X.)
Preachin' Blues
Come On
Program
Who Shot Ya
Always Wrong
Black Out
Pattern in Time
Who's That
Glass Teeth
Invisible
Inner City Blues
Two Sides
Release date: 8th September 2017
Label: Megaforce Records
Check out Living Colour here and listen to Shade here.
How useful was this post?
Click on a thumb to rate it!
Average rating 0 / 5. Vote count: 0
No votes so far! Be the first to rate this post.
Related
About the author
I'm an East Yorkshire-based fan of thrash, hardcore and punk who likes to write about it as much as he likes to talk about it.