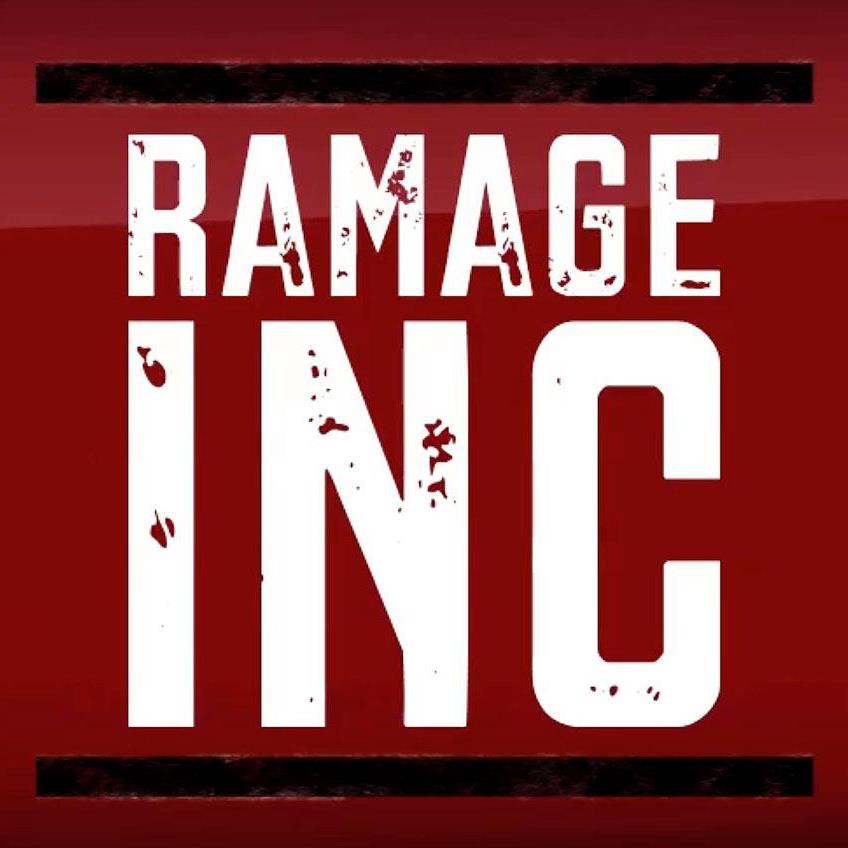 Ramage Inc – Interview
11th September 2017
0
By
DJ Pixie
This Edinburgh based progressive metal band slayed the Sophie stage opening proceedings at Bloodstock last month in Derby.
With events coming up supporting the likes of Mage in December, the guys sit down with us at All About The Rock HQ to discuss with us their set at Bloodstock and other events they have played.
Read on to see what the guys had to say…
Hey guys, so we have the whole band here, nice to see you all!
Great to be here!
How are we all?
Fine and dandy!
So you guys got to play the almighty Bloodstock last month, how did that go down with your fans?
It went down swimmingly!
We were first on at the entire event, opening up on the Sophie Stage on the Thursday, and we couldn't have asked for a better crowd!
How do you feel now you have played the almighty Bloodstock?
It's pretty much everything we could have asked for with a metal festival.
To go to Bloodstock and open the event and start everyone's weekend off, we will hopefully be a band that everyone remembers!
We see that you guys also played Lostock Festival, how does that compare to having played Bloodstock?
It's very very different, Lostock was much smaller but at the same time the overall feeling of the event was the same as it was at Bloodstock.
There was a great atmosphere!
What bands were you able to catch at Bloodstock, who was band of the weekend for you?
We got to see Torqued, and Obituary.
We spent a lot of time around the new blood stage hanging out there, its good to support those bands that are doing what we were doing when played that stage the previous year.
Watching those bands that have come through the Metal To The Masses and supporting those guys you know, Solar Suns they were quite good.
What is it about Bloodstock that makes bands want to play there?
The atmosphere, it's a very friendly vibe, excellent tech crew. It's was just a good experience for bands all around.
The layout was great; it's not too big, lots of great vendors.
It's the biggest metal festival in the UK and it's very prestigious of a band of our level to be able to go and play there and be involved in. If we get offered we shall come. (laughs)
If you could describe Bloodstock in 3 words, what would they be?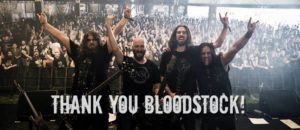 Heavy * Fucking * Metal
Obviously we saw that you guys had to pull out of the almighty Amplified festival due to severe weather conditions, when things like this happen it can't be an easy decision to make to pull out of an event…
It's something that we didn't do lightly at all, we were all set to go, it was the night before we were due to travel down and we got a phone call very early hours from one of the band members that were playing that was also teching at the stage where we were meant to be performing.
He phoned us up and said 'look ramage im really sorry but I don't think it would be worth while you guys coming down, we are currently de-rigging your stage'.
He told us there had been a massive down pour, and it was a really tough call for us and we tried for a very long time to get hold of one of the organisers to find out what was going on, and see if they still wanted us to play or not. But we couldn't get an answer so we made the decision at about 1:30am that we weren't going when we were meant to be setting off at 4:30am.
It was a tough call for us but its one we made. Its something we have never done before pulling a gig and hopefully its one we will never have to do again.
We see you guys have been busy and were in Poland for a while touring, have you guys got any highlights from Poland?
It was weird in Poland we had rain for about an hour each day and it always seemed to be at the same time, and we even had an air raid siren that was going off to warn us about the weather conditions. It was so strange.
The gigs over in Poland were fantastic. We even had a slow mo mosh pit going on to one of our very light songs. (laughs)
Playing in front of the Polish crowd was a real joy!
This was our 3rd time in Poland, and we always enjoy our time over there, we are always greeted by amazing fans.
So what else have you guys got lined up?
Having some down time to write & record the new album, and hope for an early release in the new year.
Then hopefully get some more gigs lined up, it will be onwards and upwards from there!
Any little exclusives you can tell us about that we can expect from the new album?
We are trying to do a metal ballad, with a bit of orchestration and a little bit of cello on it, so that should be interesting.
Finally is there anything you would like to say to your fans/followers?
Keep coming to the shows and we'll keep playing them!
Right guys, thank you for your time!
Thank you!
How useful was this post?
Click on a thumb to rate it!
Average rating 0 / 5. Vote count: 0
No votes so far! Be the first to rate this post.
Related
About the author
I started off in media back in 2009-2010 working for Rach at Bolton FM as her PA. I was then a Radio DJ in Blackpool for 2 years 2010-2012 for Impact Radio doing the Rockout Show, until the station closed due to lack of funds. From here i went onto working for My Global Mind Webzine, TBFM Radio & Magazine and now All About The Rock. Currently writing and doing photos for 3 webzines keeps my days filled with lots of rock n roll updates and music lovelyness.