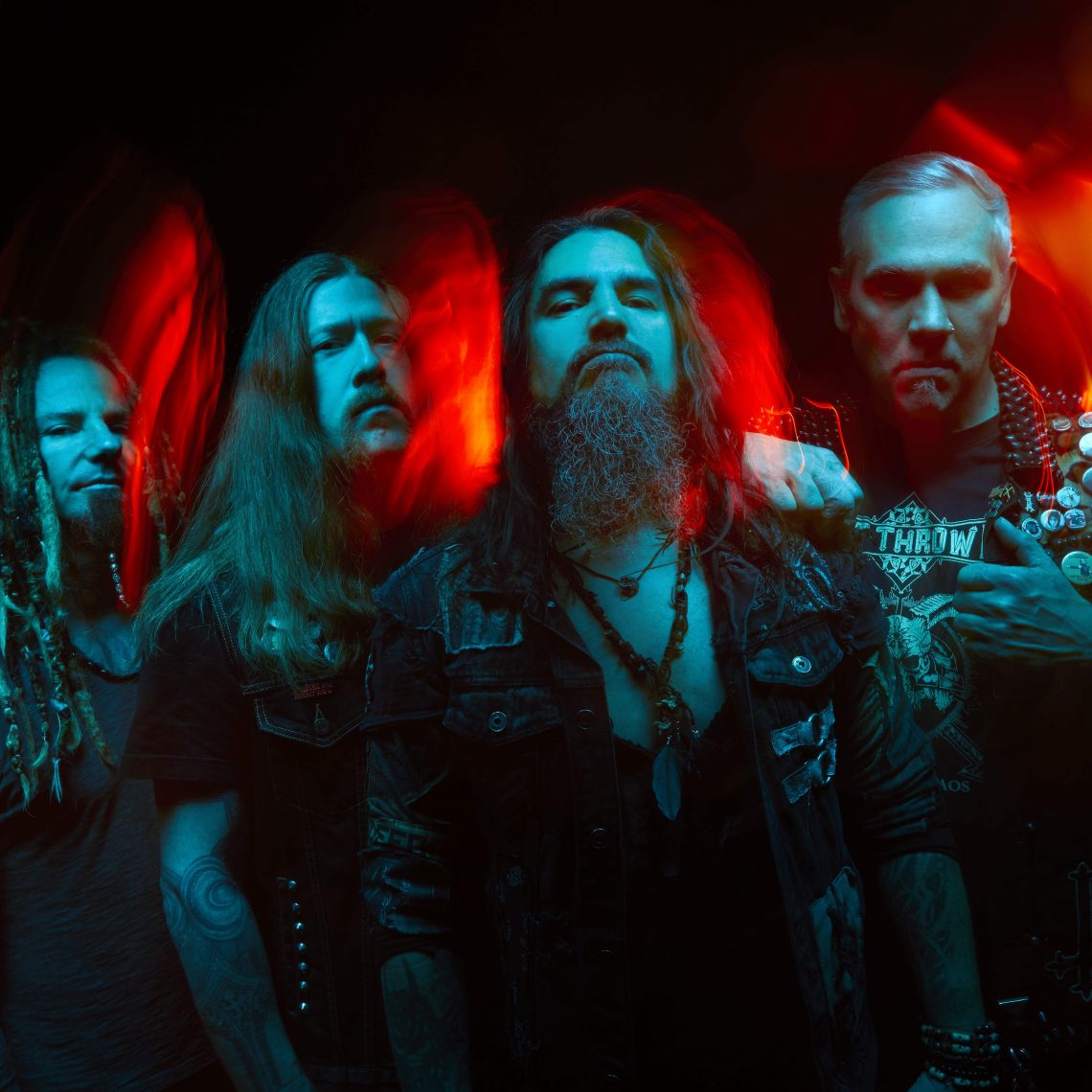 MACHINE HEAD drop new track, 'Do Or Die'
11th October 2019
0
By
John Deaux
The incendiary new track from Machine Head is out now on all digital platforms via Imperium Recordings X Nuclear Blast.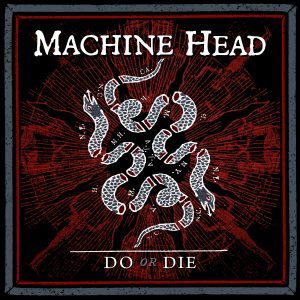 LISTEN ON
Spotify: 
http://nblast.de/MHSpotifyComplete
Apple Music: 
http://nblast.de/MachineHeadDoOrDieAM
Deezer: 
http://nblast.de/MachineHeadDoOrDieDZ
YouTube Music:
 http://nblast.de/MachineHeadDoOrDieYTM
Tidal: 
http://nblast.de/MachineHeadDoOrDieTD
Pandora: 
http://nblast.de/MachineHeadDoOrDiePD
DOWNLOAD ON
iTunes:  http://nblast.de/MachineHeadDoOrDieIT
Amazon Music: http://nblast.de/MachineHeadDoOrDieAZ
Google Play: http://nblast.de/MachineHeadDoOrDieGP
Download high resolution 96K FLAC and WAV files of "Do Or Die" direct from Machine Head (highest quality resolution possible)
HERE
"Do Or Die" was produced by Robb Flynn and Zack Ohren (FALLUJAH, ALL SHALL PERISH) at Sharkbite Studios in Oakland, CA. Mixed by Russ Russell (AT THE GATES, NAPLAM DEATH, SIKTH) at Parlour Studios, UK.  Mastering was handled by Gene Grimaldi (THE BLACKENING) at Oasis Mastering, Burbank, CA. 
Cover artwork created by Marcelo Vasco.
BURN MY EYES 25TH ANNIVERSARY TOUR NORTH AMERICAN 2020 TOUR DATES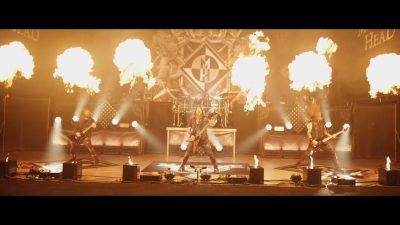 Tickets available HERE
JANUARY 
16th – PHOENIX, The Van Buren
18th – ALBUQUERQUE, El Rey
20th – DALLAS, House of Blues
21st – SAN ANTONIO, Azetc Theatre
22nd – HOUSTON, House of Blues
26th – ORLANDO, House of Blyes
27th – FT. LAUDERDALE, Revolution
28th – TAMPA, Ritz Ybor
30th – ATLANTA, Center Stage
31st – SILVER SPRING, The Fillmore 
FEBRUARY 
1st – NEW YORK CITY, Webster Hall
4th – TORONTO, Danforth Music Hall
5th – MONTREAL, Corona Theatre
7th – BOSTON, House of Blues
8th – BUFFALO, Town Ballroom
9th – CLEVELAND, Agora Theater
11th – INDIANAPOLIS, The Vogue 
12th – LOUISVILLE, Mercury Ballroom
14th – DETROIT, Crofoot
15th – CHICAGO, Metro
16th – MINNEAPOLIS, Skyway Theatre
18th – DENVER, The Gothic Theatre
19th – SALT LAKE CITY, The Depot 
21st – OAKLAND, Fox Theater
22nd – ANAHEIM, House of Blues
BURN MY EYES 25TH ANNIVERSARY TOUR EU-2019 TOUR DATES
Tickets available HERE
OCTOBER
Fri 11th – Germany, WUERZBURG Posthalle  *SOLD-OUT*
Sat 12th – Germany, LEIPZIG Haus Auensee
Mon 14th – Germany, BOCHUM Ruhr Congress
Tue 15th – Germany, MUNICH Zenith
Wed 16th – Austria, VIENNA Gasometer
Fri 18th – Poland, GDANSK B90
Sat 19th – Poland, WARSAW Progressja *SOLD-OUT*
Sun 20th – Hungary, BUDAPEST Baba Negra *SOLD-OUT*
Tue 22nd – Switzerland, ZURICH Komplex
Wed 23rd – France, LYON Le Radiant **
Fri 25th – Italy, MILAN Live Club
Sat 26th – Italy, PADOVA Hall
Sun 27th – Luxembourg, Lux Expo
Tue 29th – France, PARIS Le Trianon *SOLD-OUT*
Wed 30th – France, PARIS Le Trianon *SOLD-OUT*
Thu 31st – Belgium, BRUSSELS Forest National
NOVEMBER
Sat 2nd – UK, LONDON O2 Academy Brixton *SOLD-OUT*
Mon 4th – UK, MANCHESTER O2 Victoria Warehouse *SOLD-OUT*
Tue 5th – UK, GLASGOW O2 Academy *SOLD-OUT*
Thu 7th – UK, BELFAST Telegraph Building
Fri 8th – Ireland, DUBLIN Olympia Theatre *SOLD-OUT*
BURN MY EYES 25TH ANNIVERSARY TOUR EU-2020 TOUR DATES
Tickets available HERE
APRIL
19th  –  ZARAGOZA, Teatro de las Esquinas
21st  –  SANTIAGO DE COMPOSTELA, Capitol
23rd  – OPORTO, Coliseu de Porto
24th  –  LISBON, Coliseu de Lisboa
25th   – MADRID, La Riviera
27th  –  MALAGA, Paris 15
28th  –  MURCIA, Gamma
29th  –  VALENCIA, Republicca
MAY
1st  –  BARCELONA, Razzmatazz
2nd    TOULOUSE, Le Bikini
5th  –  LUDWIGSBURG, MHP Arena
6th  –  WIESBADEN, Schlachthof
8th  –  HANNOVER, Swiss Life Hall
9th  –  PRAGUE, Forum Karlin
10th  – BRATISLAVA, Refinery Gallery
12th  – BUCHAREST, Quantic Club
13th  – SOFIA, Universiada Hall
15th  – THESSALONIKI, Fix Factory Of Sound
16th  – ATHENS, Piraeus Academy
20th  – KIEV, Stereoplaza
22nd – MOSCOW, 1930 Moscow
23rd  – ST PETERSBURG, A2
25th  – HELSINKI, The Circus
28th  – STOCKHOLM, Fryhuset Arenan
29th  – OSLO, Sentrum Scene
30th  – AARHUS, Train
JUNE
1st  –  HAMBURG, Grosse Freiheit 36
2nd  – UTRECHT, Tivoliredenburg
3rd  –  LILLE, Aeronef
5th  –  LONDON, Alexandra Palace
6th –   BIRMINGHAM Academy
How useful was this post?
Click on a thumb to rate it!
Average rating 0 / 5. Vote count: 0
No votes so far! Be the first to rate this post.
Related