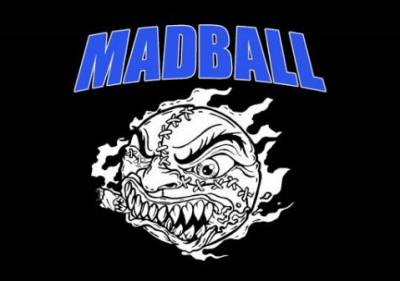 MADBALL – CLWB IFOR BACH – 26 JUNE 2016
5th July 2017
Walking through a muggy, quiet Cardiff city centre on a Monday evening, you would have no idea that New York's legendary Hardcore bruisers, Madball are in town. It's only when you turn a corner on to Cardiff's famous Womanby Street, that you start to see the local pubs scattered with Hardcore and Metalheads, wearing Madball merch and chatting excitedly. I'd been desperate to catch Madball in an smaller venue after the crushing disappointment of seeing them, for the first time on a huge stage, with an utterly atrocious sound, in support of Limp Bizkit at Cardiff's Motorpoint Arena. This was of course no fault of that band's but for years I'd heard tale of Madball's incredible live shows, the boundless energy and slamming tight sets, so I wanted the real deal this time around. I was buzzing with excitement as the dimly lit room off Clwb Ifor Bach, already wet with sweat and condensation, filled with bodies, the front row expectant and coiled like a spring. 

The second Madball's entrance music starts, the energy in the room starts to ramp up, the already shirtless fans at the front start to pace and limber up like a prize fighters getting ready to rumble. Then………boom! The energy goes through the roof as Madball take the stage and the pit responds accordingly. This is New York Hardcore at it's best and most authentic. Track after track, Madball deliver a tightness that's astounding and only comes from years of playing together as a band. Musically, everything I'd ever heard about Madball was true but much, much more so than I'd expected. I've rarely seen a band tighter or more in sync with each other. Every pounding breakdown and breakneck Hardcore beat is presented with unwavering conviction and passion. There's barely time for a breath between songs but few gaps that there are are filled with positivity and appreciation from Madball's imposing yet equally charismatic frontman Freddy Cricien, who makes fans, new and old feel welcome and part of the show. Madball aren't immune to heckling from there older fan base, who are treated as extended family by the band. At one point a old fan and friend hijacks the microphone to pay tribute to the band and proudly display a huge Madball tattoo that entirely fills an ass cheek. Madball are masters at their craft. In a genre where it's easy for many bands can seem stale and contrived, Madball shine like the dedicated pros they are, with no pretentiousness, or posturing. They were simply brilliant. 
You can always tell if I'd enjoyed a gig by my eagerness to get to the merch stand after the show. I practically ran for a t-shirt… no, a vest.., wait, I'll have a cap, a bandana and pin badge. I did end up with a vest but had money not been so tight, I would have bought the fucking lot.