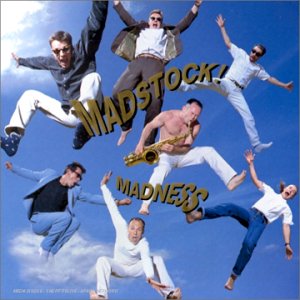 Madness – Madstock CD & DVD Review
30th September 2015
I was lucky enough to be at this Madness Finsbury park concert back in 1992 when the 4.5 on the richter scale earthquake was caused by not only the band but the audience bouncing along. So to have this as a 2 disc set finally is superb.
The CD has been re-mastered & 4 bonus tracks added which weren't on the original Madstock issue & was recorded over the 2 nights & you can hear just how enthusiastic the crowd was almost drowning the band out completely on the hit single Baggy Trousers.
Nothing has been done to the DVD section of the release. The last time I saw it was on VHS back in 90's. Unfortunately the DVD does show that the source it's taken from has aged & is very grainy which is a real pity. Don't get me wrong it doesn't detract from the quality of the performance itself it just would've been nice to have it digitally enhanced & re-mastered.
This was the 1st time Madness had appeared together since their split 6 years before & bearing in mind the UK had embraced Acid House, Madchester & GRUNGE. The concert footage was recorded on the 8th August 1992.
As a whole it's truly fantastic to finally get the CD & DVD in one nice easy package.
The CD is great quality & the sound is sublime.
The DVD portion, the sound is excellent & the footage is good it's just the quality of the video itself that lets it down.
This title will be released on October 9, 2015.
Score 7.5/10 (The score would've been higher if the video footage was better)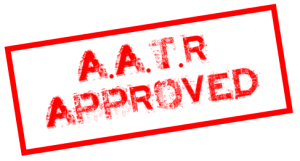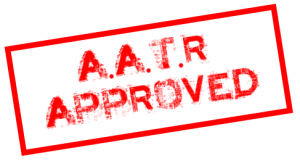 Track List
Disc: 1
1. One Step Beyond…
2. The Prince
3. Embarrassment
4. My Girl
5. The Sun And The Rain
6. Grey Day
7. It Must Be Love
8. Shut Up
9. Driving In My Car
10. Bed And Breakfast Man
11. Close Escape
12. Wings Of A Dove
13. Our House
14. Night Boat To Cairo
15. Madness
16. House Of Fun
17. Baggy Trousers
18. The Harder They Come
19. Land Of Hope & Glory (Bonus Track; Previously Unreleased)
20. Razor Blade Alley (Bonus Track; Previously Unreleased)
21. Tomorrow's (Just Another Day) (Bonus Track; Previously Unreleased)
22. Take It Or Leave It (Bonus Track; Previously Unreleased)
Disc: 2
1. One Step Beyond… (DVD)
2. The Prince (DVD)
3. Embarrassment (DVD)
4. My Girl (DVD)
5. The Sun And The Rain (DVD)
6. Land Of Hope & Glory (DVD)
7. Grey Day (DVD)
8. Razor Blade Alley (DVD)
9. It Must Be Love (DVD)
10. Tomorrow's (Just Another Day) (DVD)
11. Take It Or Leave It (DVD)
12. Shut Up (DVD)
13. Driving In My Car (DVD)
14. Bed And Breakfast Man (DVD)
15. Close Escape (DVD)
16. Wings Of A Dove (DVD)
17. Our House (DVD)
18. Night Boat To Cairo (DVD)
19. Madness (DVD)
20. Swan Lake (DVD)
21. House Of Fun (DVD)
22. Rockin' In Ab (DVD)
23. Baggy Trousers (DVD)
24. The Harder They Come (DVD)