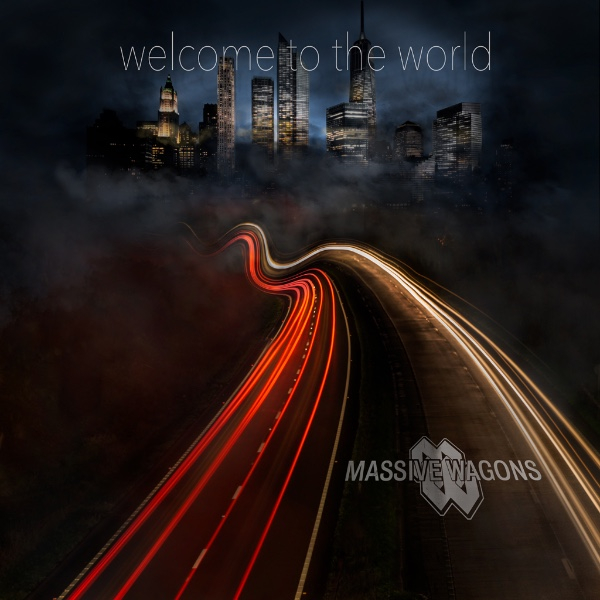 Massive Wagons – Welcome To The World – CD Review
8th April 2016
Hot on the heels of their new single 'Tokyo' Massive Wagons drop their 4th album 'Welcome To The World' April 29th.

The album kicks in with 'Nails' which is probably the hardest track MW have EVER done. A real mosh pit of a track.
There's even some tracks that would sound HUGE on the radio, 'Tokyo', 'Ratio', (as long as the expletives are disguised obviously). There's even a ballad in the form of the track 'Aeroplane'.
The closer 'Fee Fi Fo Fum' brings the album full circle with another mosher of a tune.
Adam Thistlethwaites guitar playing & lead sound has improved exponentially. Baz's voice is coming into its own, Alex Thistlthewaites drums pound like a muthafucka, Bowz bass rumbles like thunder, as for Carl's guitar sound rounds out the collective nicely.
You can tell that the band have a had a heavier hand in production. This is so much closer to the bands live sound than ever before.
It's as diverse & complex as a WRC rally stage.
Adam has this to say about this opus: "Our sound has always drawn on many different influences from classic rock to AOR to heavy blues and prog. Those influences are deliberately more polarised from track to track on this album. We love to be able to morph from highly accessible rock to deeper cuts."
I have to completely agree this album really does morph into something quite special.
'Shit, Sweat, Death' is a firm favourite. It's a full on & not giving a flying fuck rock monster with a country twist.
This is the album that should catapult Massive Wagons into the stratosphere as this really is their best album to date. Catch them on tour from the 14th April.
For fans of, Black Stone Cherry, Blackberry Smoke, AC/DC
Released through Off Yer Rocka Recordings 29th April & available from al the usual outlets.
Track List:
1. Nails
2. Tokyo
3. Welcome To The World
4. Ratio
5. Shit, Sweat Death,
6. The Day We Fell
7. Fighting Jack
8. Jodie
9. Aeroplane
10. Fee Fi Fo Fum
Band Members:
Baz Mills – Vocals /
Adam Thistlethwaite – Guitar /
Carl 'Flash' Cochrane – Guitar /
Bowz Bouskill – Bass /
Alex Thistlethwaite – Drums and Smelly Arse
Score 9.5/10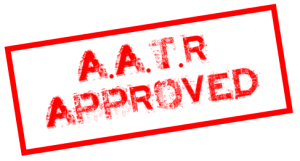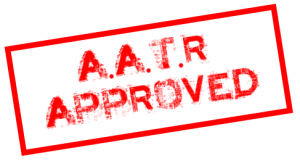 https://www.facebook.com/MassiveWagons
http://www.massivewagons.com/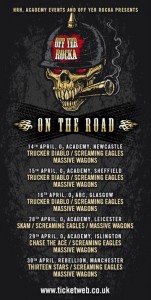 ---