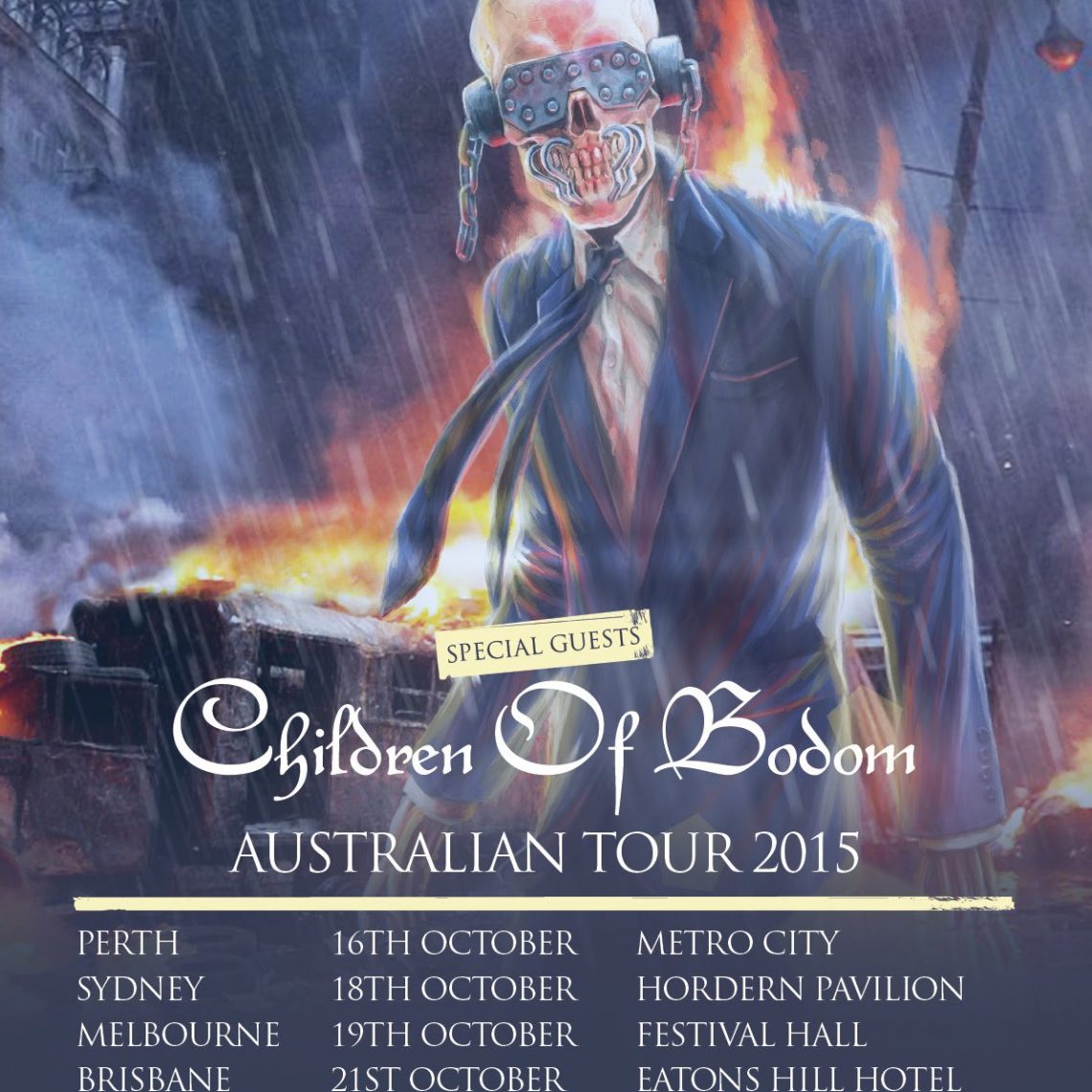 Megadeth/Children of Bodom – Eatons Hill Hotel, Brisbane, 21/10/15
23rd October 2015
1
By
Fraser
Megadeth/Children of Bodom – Eatons Hill Hotel, 21/10/15
Excitement is in the air tonight in Brisbane, and how could their not be? Thrash legends Megadeth are in town, promoting their new album Dystopia (due out January 22nd) and they have brought Finnish melodeath giants Children of Bodom along for the ride. Despite the line to get in being as long as Gandalf's beard, the door staff are incredibly organised and the line moves very quickly indeed. However, this genius writer spent another half hour standing in what he believed was another line to get in, only to later discover it was the line for merch. Very smooth.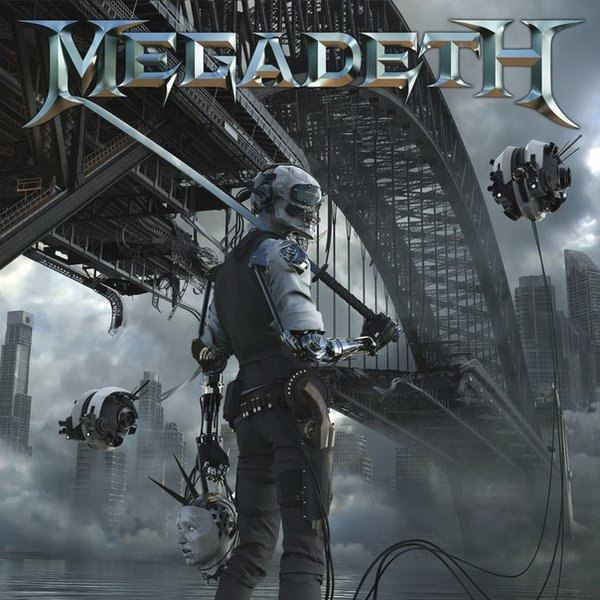 After spending an eternity in this second line, but feeling too committed and awkward to leave without the customary tour t-shirt now, I managed to grab a beer just before Children of Bodom [7] started their surprisingly good set. I've heard many things about Bodom's live show, and few of them good – sloppy is the main word that gets tossed around. But tonight they were anything but – incredibly tight and with a lot of showmanship, they were well received by their diehards, and certainly seemed to win over of a few of the 'Deth fans. The circle pit barely stopped through their entire set, and it erupted with a new found vigour during the closing In Your Face. All in all, Bodom played very well, they were very, very tight and their set was very enjoyable – but with the closing notes of In Your Face the anticipation for the main event begins to grow.
About half an hour after Bodom finish their set Megadeth [9] take to the stage, opening with a blindingly good Hanger 18. Their set was peppered with classics from Rust in Peace and Peace Sells…, and their performance of Tornado of Souls was nothing short of perfect. What really made tonight something special was that despite technical issues hindering parts of the set, every man on that stage was obviously having so much fun. As their set draws to a close, fan favourites Peace Sells, Symphony of Destruction and Holy Wars… The Punishment Is Due are exceptionally well received and draw the loudest cheers of the night from the Brisbane crowd.
I saw Megadeth in 2013 in Glasgow, and while they were fantastic live, there wasn't even a hint of the enthusiasm and enjoyment that could be seen tonight. New members Kiko Loureiro and Chris Adler have injected so much energy into Megadeth and I truly believe this is a whole new era for the band – and with their performance of new song Fatal Illusion it is set to be a very good era indeed. My only complaint with the performance is that the otherwise pretty stellar setlist didn't have a single song from Endgame, but there is always going to be setlist complaints, especially for a band with such a strong back catalogue as Megadeth. For anyone back home who are on the fence as to whether you should get a ticket to see them on their UK tour, my advice is absolutely do it now while you still can, it is a gig not to be missed!
How useful was this post?
Click on a thumb to rate it!
Average rating 0 / 5. Vote count: 0
No votes so far! Be the first to rate this post.
Related
About the author
This bearded wildman from North of the wall survives the harsh ever-present winter of Scotland on a healthy diet of thrash, death metal and beer.