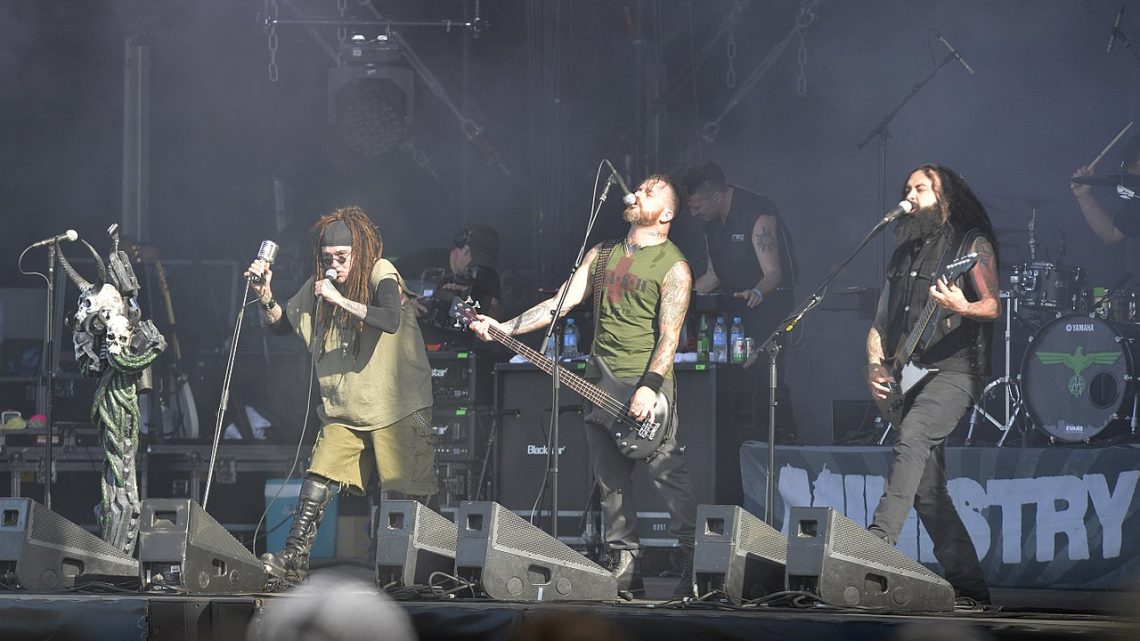 Ministry: Bad Blood – The Mayan Albums 2002 – 2005, 4CD Set Review
6th December 2021
This 4 disc box has the much overlooked live album Sphinctour, along with their 8th studio album Animositisomina that includes a great version of The Light Pours Out of Me originally by punks Magazine. Followed by the more thrash sounding Houses Of The Mole (a personal favorite). The 4th disc is Rantology. Mainly a remix album with a couple of live tracks, this came across at the time of its original release as more of a contractual obligation album to Mayan (the off shoot of Snapper Music) as to a proper Ministry album.
Revisiting all 4 of these records again for the 1st time in over a decade has re-ignited an old friendship that I had with these albums. Even Rantology (that I wasn't a fan of at the time) reminded me of how important this abnd is. 
Without Ministry, there would be no White Zombie/Rob Zombie, Nine Inch Nails, Fear Factory or even Godflesh. The packaging is lovely. Replica album covers house the CDs, a sturdy clamshell box to store them in as well as a glossy booklet with an essay from the late, great Malcolm Dome. 
It's an impressive set with some of Ministry's much over looked work.
Score 7/10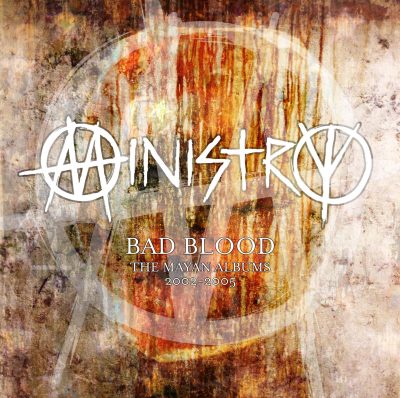 Track Listing:
DISC ONE:
Sphinctour (2002)
1 Psalm 69 (Live at Elysee Montmarte, Paris)
2 Crumbs (Live at Congresscenter, Stuttgart)
3 Reload (Live at Convention Center, Albuquerque)
4 Filth Pig (Live at The Varsity Arena, Toronto)
5 Just 1 Fix (Live at Aragon #2, Chicago)
6 NWO (Live at The Palladium #1, Los Angeles)
7 Hero (Live at Gaswerk, Hamburg)
8 Thieves (Live at Mercer Arena, Seattle)
9 Scarecrow (Live at Jesolo Beach Festival, Venice)
10 Lava (Live at Dour Festival, Brussels)
11 The Fall (Live at Brixton Academy, London)
DISC TWO:
Animositisomina (2003)
1 Animosity
2 Unsung
3 Piss
4 Lockbox
5 Broken
6 The Light Pours Out Of Me
7 Shove
8 Impossible
9 Stolen
10 Leper
DISC THREE:
Houses Of The Molé (2004)
1 No "W"
2 Waiting
3 Worthless
4 Wrong
5 Warp City
6 WTV
7 World
8 WKYJ
9 Worm
10 Psalm 23
11 Walrus
DISC FOUR:
RANTOLOGY (2005)
1 No W (Redux)
2 The Great Satan
3 Wrong (Update Mix)
4 NWO (Update Mix)
5 Stigmata (Update Mix)
6 Waiting
7 Warp City (Alternate Mix)
8 Jesus Built My Hotrod (Update Mix)
9 Bad Blood (Alternate Mix)
10 Animosity
11 Unsung (Alternate Mix)
12 Bloodlines
13 Psalm 69 (Live at Elysee Montmarte, Paris)
14 Thieves (Live at Mercer Arena, Seattle)
15 The Fall (Live at Brixton Academy, London)
Label – HNE Recordings
Release – 3rd December 2021
For all things Ministry, click HERE and to purchase the box, click HERE