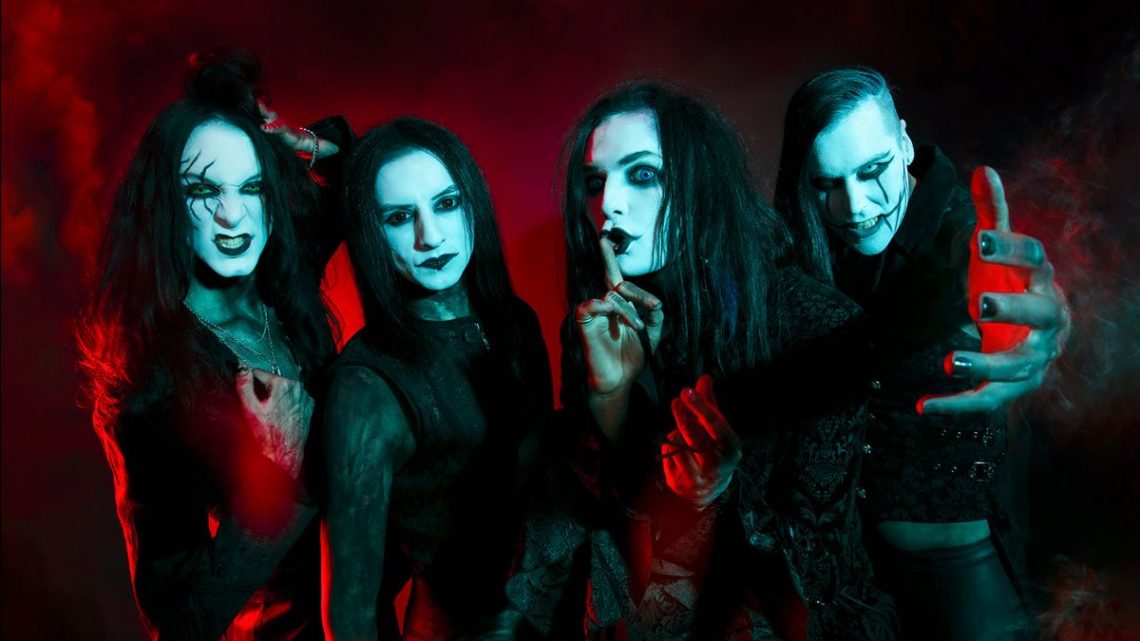 MISTER MISERY – A BRIGHTER SIDE OF DEATH – ALBUM REVIEW
17th May 2021
0
By
Andy Davis
We've all sensed it, dreamt it and feared it, pandering to our inner Ichabod on those nights when all rational thought vanishes into the fog. "but his horror was still more increased on observing that the head, which should have rested on his shoulders, was carried before him on the pommel of his saddle!" – The Legend of Sleepy Hollow by Washington Irving.
It is that unease for the unexplained and supernatural which some of the best melodic metalcore bands have been able to provoke and amplify and relative newcomers MISTER MISERY are showing signs of placing many who hear them for the first time into the hangman's noose.
Rising from the death metal wilderness of Sweden in 2018, MISTER MISERY grew to prominence in Europe, with their debut album Unalive (2019). Being well received in many metal graveyards, MISTER MISERY wasted no time during quarantine writing scarier and more melodic material than ever before, resulting in new album A Brighter Side of Death.
The band commented: "It's been one hell of a ride to say the least, and we have pushed our musical abilities to the maximum on this one! We look very bright on the future for this band and we have never looked more forward to stepping onto a stage again in 2021!
Dipping into the Sleepy Hollow that is A Brighter Side of Death is a classically gothic experience with it's first track Ballad Of The Headless Horseman oozing 19th century legend and fable with a modern metal twist, it is epic in scale and ambition which they've achieved with Vendetta demonstrating vocal range and control, enhancing the story telling in this piece.  
Vocalist / guitarist Harley Vendetta commented: "'Ballad of the Headless Horseman' was absolutely the peak of making this album for me. I was in a great state of mind writing this song and it took me back to the first album Unalive where every riff, every melody and lyric came together in one night. Those usually turn out to be the best songs." 
Guitarist 
Alex Nine
 commented: 
"I remember when Harley sent me the first version of 'Ballad Of The Headless Horseman', and I was immediately blown away! Just as with 'My Ghost', Harley had just created something huge out of nowhere. It was perfect and I knew the rest of the album was gonna be more massive than we've ever sounded before!
"
Buried switches the pace to a deep and rhythmic mood, with thunderous drums and matching guitar riffs. Mister Hyde adds an eerie start to another great track which if it hasn't by now firmly hooks you into the reminder of this album. Burn demonstrates a Cyberpunk/Rob Zombie influence which often compliments metalcore well.
Completing the first part of this album Devil in Me bears the hallmarks of a 'Burtonesque' fairytale and invokes many a childhood nightmare. 
The second half of the album continues in this vain, but with a slightly more muted feel, this isn't unwelcome but not all the remaining tracks have the grandeur and evil gravitas of the first. Melodic emo anthem Home shows the softer side of MISTER MISERY and Through Hell provides a strong finish.
But how does this album compare to their debut Unalive? Quite simply A Brighter Side of Death cements them onto the metalcore map with what proves to be a fine example of a band maturing into their sound and becoming more confident in what they are seeking to bring to the scene. You will not go wrong with Ballad of the Headless Horseman as a great example of the new talent coming onto the metalcore scene and the album came close to a higher score. Something tells me however the best is yet to come.
Don't miss out the orchestral version of Ballad of the Headless Horseman and always be wary of that pumpkin smile.
Score 7/10: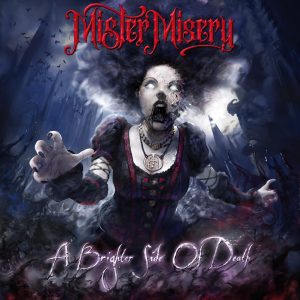 Tracklist:
Ballad Of The Headless Horseman
Buried
Mister Hyde
Burn
Devil In Me
I`ll Never Be Yours
Under The Moonlight
In Forever (We All Fall Down)
Clown Prince Of Hell
We Don't Belong
Home
Through Hell
Ballad Of The Headless Horseman (Bonus Track – Orchestral Version)
Label – Arising Empire
Release – 23rd April 2021
For all things Mister Misery, click HERE and to purchase the album, click HERE
MISTER MISERY online:
http://www.mistermisery.com
https://www.facebook.com/mistermiseryband
https://www.instagram.com/mistermiseryband
Previous videos:
'The Blood Waltz (Orchestral Version)': https://youtu.be/KgExvIeijh4
Get the song here: https://mistermisery.lnk.to/TheBloodWaltzOrchestral
'Strangeland': https://youtu.be/_sfN1BJyZMI
'Tell Me How': https://youtu.be/hl02oJRTm1I
'Alive': https://youtu.be/vuruUqV9Wkw
'The Blood Waltz': https://youtu.be/svwrrY9iN3Y
'My Ghost': https://youtu.be/ccxbK4ZVUeg
How useful was this post?
Click on a thumb to rate it!
Average rating 5 / 5. Vote count: 750
No votes so far! Be the first to rate this post.
Related
About the author
Andy 'Scully' Davis Scottish based Rocker, Photographer and Whisky connoisseur (Jack still has a special place in my heart), with a side order of Geek thrown in for good measure.