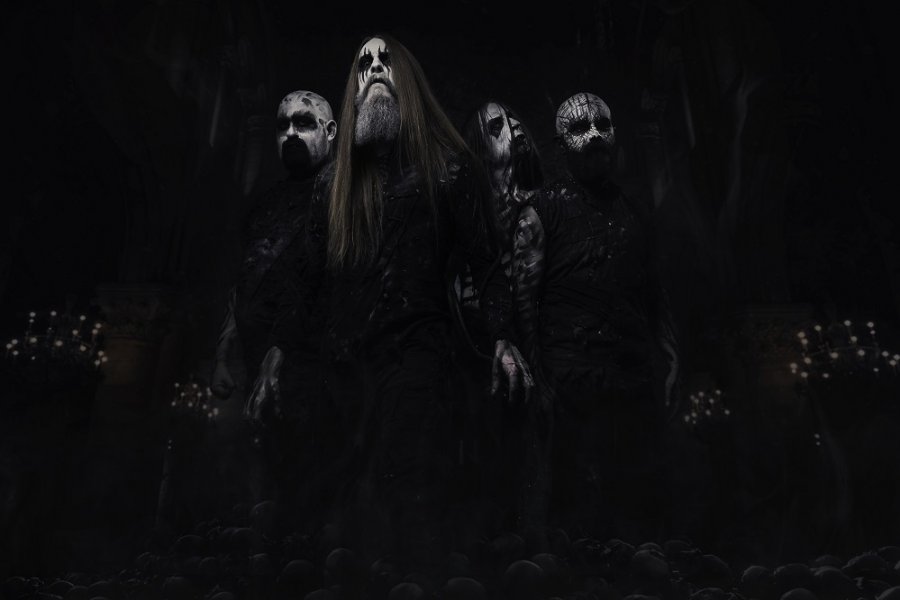 Mork to perform live stream show on Saturday / New album out now on Peaceville
5th March 2021
To celebrate the release of their brand new studio album Katedralen MORK will be performing a free live stream performance on Saturday 6th March from 7:45pm UTC
Mork's Thomas Erikson "This Saturday we bring everyone together for a exclusive live stream black mass. Doesn't matter where you are at on the planet, as long as you have a internet connection, you can join the show. Did I mention that it is free, as well? It is.
This is also the first time tracks of the new album is played live. Let's all gather and celebrate, "Katedralen", black metal and live music in general.  No touring, so let's gather every lost soul in one online event.
The show is totally free, no charge. Fans can donation and it would be great, since we do have expenses putting this together and there is crew involved as well and everyone has worked so hard helping us put this together and as well all know these are hard times for all, so if you enjoy what we do, enjoyed the show and can spare something it really is appreciated".
Show details:
Facebook event: https://fb.me/e/3qWBaYyZ8
YouTube link: https://youtu.be/q40wiQQVzuk
PayPal donation link: https://www.paypal.me/Officialmork
Katedralen, the band's 5th album, sees the band pushing new creative frontiers with a more dynamic approach to the song composition and an expanded breadth to the riffs and melodies, weaving a new masterpiece, the result, is a true personal work of intense spiritual catharsis from main-man Thomas Eriksen. The concept behind the album title, Eriksen explains, "'Katedralen' (cathedral) is actually an old one I've had since the early days of Mork. I always had a vision of a vast desolate cold and dead land and a gigantic cathedral where lost souls are kept for all eternity. I remember fantasizing it being a concept EP, I suppose much like 'Det Svarte Juv' was envisioned back in the day. However, that one did not end up as a concept album. 'Katedralen' is not a concept album either, but I see now that all the tracks tie neatly together after all. In the end all the lost souls end up at the base of the massive cathedral."
'Katedralen' was performed and recorded by Eriksen at Likkjelleren Studio; mixed by both him and Freddy Holm at Kleiva Studio and with mastering once more carried out by Jack Control at Enormous Door (Darkthrone). The album also notably includes guest appearances from Nocturno Culto (Darkthrone) on "Svartmalt", Dolk(Kampfar), & Eero Pöyry of funeral doom masters Skepticism.
Katedralen is being released on CD, gatefold black vinyl LP and digitally through Peaceville on and is available to order HERE (https://mork.lnk.to/Katedralen) 
Follow MORK:
https://www.facebook.com/MORKOFFICIAL
https://www.instagram.com/mork.official
https://twitter.com/morkhalden
http://peaceville.com/bands/mork