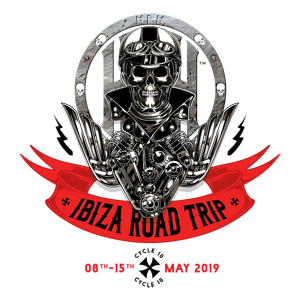 Now is the time to book your HRH Road Trip flights! ✈
20th September 2018
We have been watching the flight prices across the internet for the past few months now and today the prices have just dropped to as low as £58* return (yesterday it was £182 per person).
So if you have booked your hotels and tickets, now is the time to jump on the cheap flight prices before they jump up again. Try www.skyscanner.net for great comparison prices or www.google.com/flights.
Don't forget, if you need to make any changes to your hotel booking dates to suit your flight arrangements, give the office a call on 0207 193 1164  
*London to Ibiza 7-14th May 2019 via EasyJet
What if you haven't booked yet?
The tenth anniversary HRH Road Trip is selling fast! We have limited ticket & hotel availability so if you haven't yet booked, we recommend getting it done now! You can book online at www.hrhroadtrip.com or contact us on 0207 193 1164
If you want to chance it, we're running a competition for you to win a 5 day pass – but be quick, entries close and the winners will be drawn Monday 24th September. To enter, visit www.hrhroadtrip.com/win or click the button below and fill in your details. Winners will be notified on Monday.
WEEKLY PASS
£150.00
Book Now
2 NIGHTS HOTEL
From £52.50
per person per night
7 NIGHTS HOTEL
From £45.00
per person per night