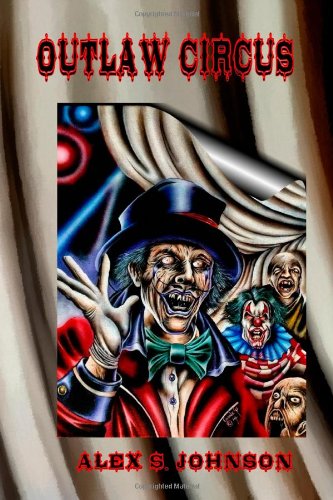 Outlaw Circus by Alex S. Johnson
23rd April 2014
I recently reviewed the awesome Axes of Evil – the world's first Heavy Metal Horror Anthology – which was edited by Alex S. Johnson.  In addition to being a heavy metal journalist (who has written articles for Metal Hammer and Zero Tolerence magazines among others) Alex is also a prolific writer of fiction in his own right.
Outlaw Circus is a collection of seventeen of his short stories, and one novella (the title story – a collaboration between Alex and his partner Charie d. La Marr) that are shocking, laugh out loud hilarious, thought provoking, and experimental in equal measure.
It's hard to discuss any of the stories in detail without spoiling them for the reader, but with story titles that include 'Horror is a Melon on Stilts', 'Rumplecockskin', 'Ugly Lovecraftian Baby Plague', and 'Murder at the Bukkake Cone' (my personal favourite from this collection – a story involving a store selling bukkake based food) you know that this is going to be an amazing read.
Alex is a talented writer, and with this collection he shows that he is as equally adept at writing whimsical or satirical stories as he is at writing bizarro ones – and, as a result, some of the pieces in this collection, including the delightfully playful title story, refuse to be pigeon-holed.
The only complaint I have about this story collection is that a few of the stories are a bit too short and stop just as they're getting going – I would love to see some of these fantastically bizarre and creative ideas expanded even further.  But that is me just being picky.
If you're a fan of bizarro fiction – or any fiction that is inventive – then Outlaw Circus is a collection definitely worth checking out.
Score: 9 out of 10
BOOK INFO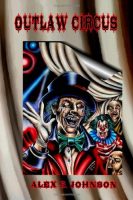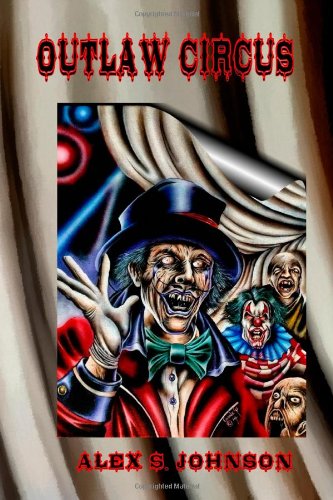 Contents
01.  Author's Note
02.  Horror is a Melon on Stilts
03.  Xeno Comes to town
04.  Murder at the Bukkake Cone
05.  A Doll's House of Horrors
06.  Finding Your Unhappy Place
07.  Rumplecockskin
08.  Shmerdilop
09.  Mourning Becomes Bizarro
10.  Ugly Lovecraftian Baby Plague
11.  The Dairy Queen of the Future
12.  The Ultimate Rock Star
13.  The Sleep Chamber of Dr. Morphisto
14.  Trans Trio with Marshmallow Eyes
15.  Brain Jewels
16.  The Museum of Loops
17.  Pulse Demon
18.  Bone City Blues
19.  Outlaw Circus
Release Date
16th April 2014
Publisher
James Ward Kirk Publishing
Links
Amazon.co.uk – Kindle edition
Amazon.co.uk – Paperback
Amazon.com – Kindle edition
Amazon.com – Paperback