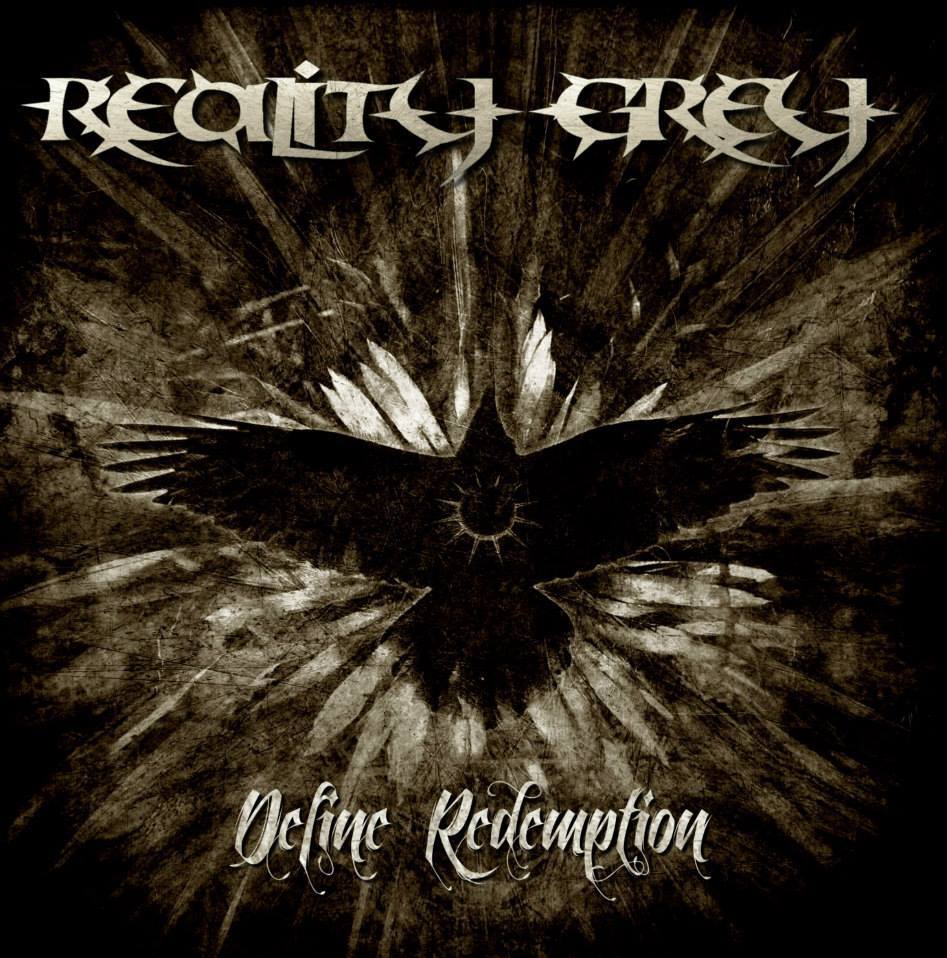 Reality Grey – Define Redemption
3rd March 2014
Video ID not provided: Please check your shortcode.
Italy has been exporting a ton of quality metal the last couple years and now it's Reality Grey's chance at the plate. (sorry, American baseball reference.) This Italian quintet may be trying to define redemption on their newest release, but what they have done is perfectly define melodic death metal of the 2000's.  All the playing is technically precise and razor sharp.
Reality Grey are firing on all cylinders and are ready to be at the head of pack in the melodic metal world..the only problem is they are about 13-14 years too late. If I heard this release anywhere between say 2000-2004 I would have been all about it and would have praised their name! The unfortunate part is Soilwork released The Chainheart Machine around this time, but in the year 2000.
Define Redemption sounds like if Chainheart Machine was recorded today rather than 14 years ago (not sure if that a compliment or not – take it how you will). While Chainheart Machine and Soilwork's follow-up, A Predator's Portrait, are some of my all time favorite albums of the genre, it's been already been done.
I will admit the band do tend to throw in the occasional progressive death metal riffage, ala the Faceless, but yet again..nothing new. This release gets lost amongst the countless other albums of the MDM (melodic death metal) scene before it. I don't want to give anyone the wrong impression, this is a solid metal release from beginning to end. A lot of newcomers to the scene should salivate over Reality Grey's melodic juggernaut. But unless you are a giant fan of all that is Swedish MDM, then you've probably heard it all before and have moved on only holding dear the defining records of the bands that did it first.
Reality Grey has actually been around since 2004, unfortunately this is the album they should have put out then and they would have been one of the elite we'd be referring back to now. If you love fast pedal point riffing, runaway freight train drumming, and scathing venomous vocals, check out Reality Grey's newest, this may just be for you – these guys are obviously professional, hard working, and deserve the chance to be heard. Plus they're Italian – my Piasanos!!
Score: 7
ALBUM INFO
Track Listing:
1. Ascension lapse
2. Deadlock
3. Rot of nation
4. I despise
5. Equilibrium
6. Departed designs
7. Burn the sky
8. Hypocrisy breeds hatred
9. Define redemption
Record Label: Bakerteam Records
Release Date: March 17th
Standout Track: Rot of Nation
For Fans of: Soilwork, In Flames, Killswitch Engage, Carnal Forge, Dew-Scented