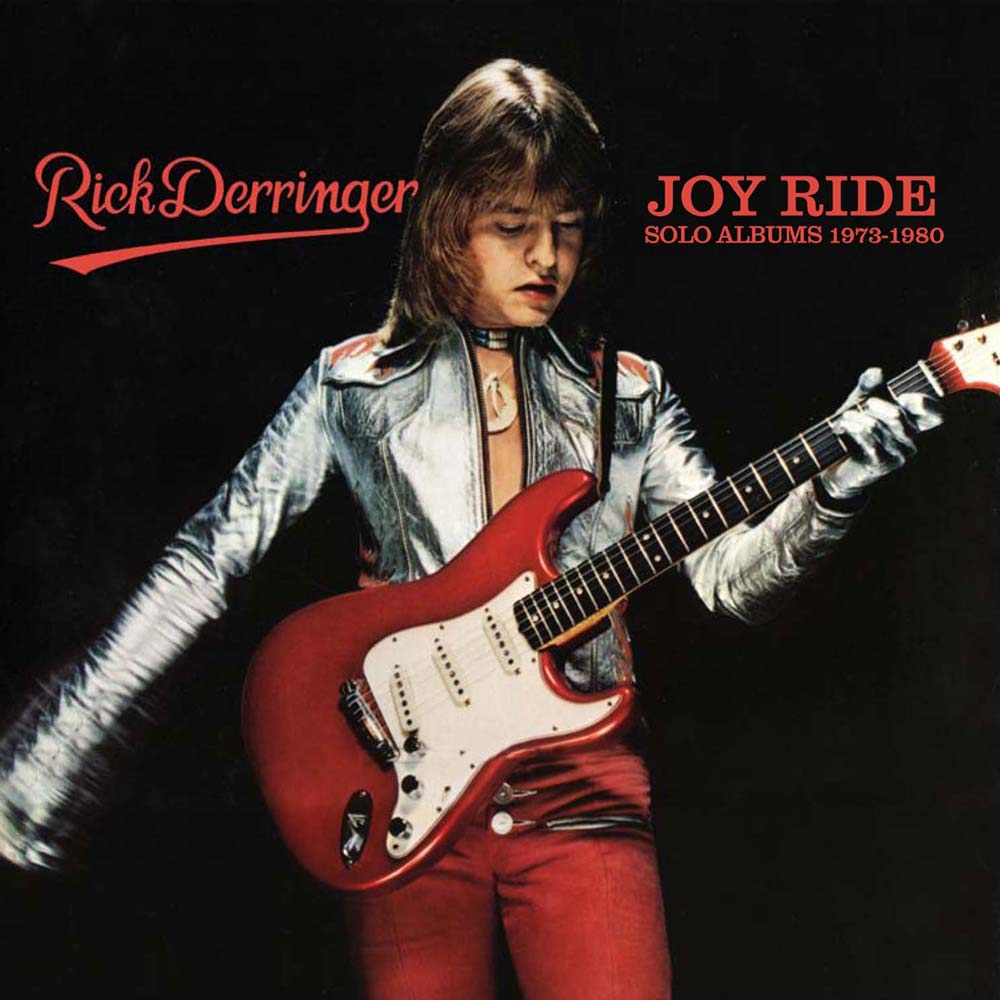 RICK DERRINGER: JOY RIDE – SOLO ALBUMS 1973-1980: 4CD BOX SET
18th September 2017
Presented in a very nice clam-shell box with replica album sleeves housing each of the CDs, Grammy Award winning producer, Rick Derringers first 4 early solo albums are available in one incredibly handy package.
Each of the 4 albums have been re-mastered of which 3 have been expanded with bonus tracks.
All American Boy contains the singles Rock and Roll Hoochie Coo  Teenage Love Affair and Cheap Tequila  All American Boy is still a great, full on rocker of an album. Despite it's 44 years old (correct at time of press) still holds up against other records of its type today.
The instrumental tracks of  Joy Ride and Time Warp are sublime. Ricks guitar sings with all the presence of a young Stevie Ray Vaughan. 
Album 2, Spring Fever is a more blues orientated album and is probably best known for the reggae tinged single Hang On Sloopy.The wonderful bluesy version of Walkin The Dog is the highlight of this record. Rick proved he had more going for him than just a straight rock n roller and produced, what is quite possibly, one of the greatest undiscovered blues rock albums of 1975.
After playing with Edgar Winter in 1975 and The McCoys in 1976, Rick took some time off. Coming back in 1979 with Guitars and Women. The album showed, yet again, a different side to Rick. Although this contains some lovely straight rockers, such as Man In The Middle and It Must Be Love, there's more of a radio friendly vibe to this album. Especially with the opening track Something Warm. Compared to the 2 albums before, this is the weaker one of the box.
1980 produced the album Face To Face. A typical sounding 80's MOR rock album.
.Once again despite it's age. It's a classic sounding album. With a production sound very similar to
John Lennon
s
Double Fantasy
record (bass and drums heavy followed by a massive hero jump for guitar solos).
All in all, this is a tastefully presented set and worthy of a purchase
Score 7.5/10
For fans of  Stevie Ray Vaughan, The Eagles, Cheap Trick
Track List: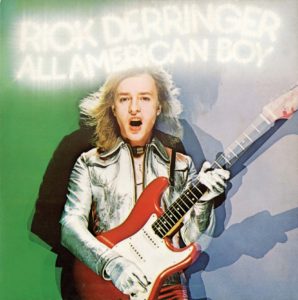 DISC ONE
ALL AMERICAN BOY: 1973
1. ROCK AND ROLL, HOOCHIE KOO
2. JOY RIDE (INSTRUMENTAL)
3. TEENAGE QUEEN
4. CHEAP TEQUILA
5. UNCOMPLICATED
6. HOLD
7. THE AIRPORT GIVETH (THE AIRPORT TAKETH AWAY)
8. TEENAGE LOVE AFFAIR
9. IT'S RAINING
10. TIME WARP
11. SLIDE ON OVER SLINKY
12. JUMP, JUMP, JUMP
BONUS TRACKS
13. ROCK AND ROLL HOOCHIE KOO (SINGLE EDIT)
14. ROCK AND ROLL HOOCHIE KOO (MONO)
15. TEENAGE LOVE AFFAIR (MONO)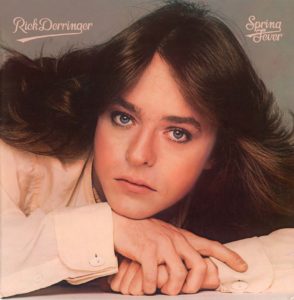 DISC TWO
SPRING FEVER: 1975
1. GIMME MORE
2. TOMORROW
3. DON'T EVER SAY GOODBYE
4. STILL ALIVE AND WELL
5. ROCK
6. HANG ON SLOOPY
7. ROLL WITH ME
8. WALKIN' THE DOG
9. HE NEEDS SOME ANSWERS
10. SKYSCRAPER BLUES
BONUS TRACKS
11. HANG ON SLOOPY (MONO)
12. DON'T EVER SAY GOODBYE (MONO)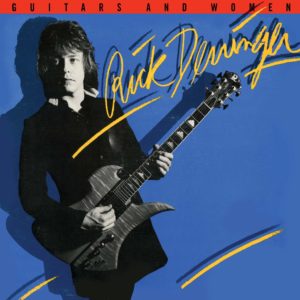 DISC THREE
GUITARS AND WOMEN: 1979
1. SOMETHING WARM
2. GUITARS AND WOMEN
3. EVERYTHING
4. MAN IN THE MIDDLE
5. IT MUST BE LOVE
6. DESIRES OF THE HEART
7. TIMELESS
8. HOPELESS ROMANTIC
9. NEED A LITTLE GIRL (JUST LIKE YOU)
10. DON'T EVER SAY GOODBYE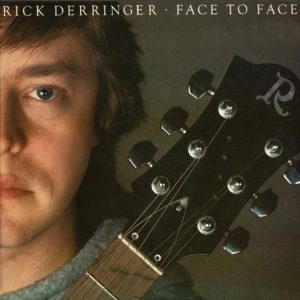 DISC FOUR
FACE TO FACE: 1980
1. RUNAWAY
2. YOU'LL GET YOURS
3. BIG CITY LONELINESS
4. BURN THE MIDNIGHT OIL
5. LET THE MUSIC PLAY
6. JUMP, JUMP, JUMP
7. I WANT A LOVER
8. MY, MY, HEY HEY (OUT OF THE BLUE)
BONUS TRACK
9. LET THE MUSIC PLAY (MONO)
Release Date
29th September 2017
Label
HNE Recordings
For all things Rick Derringer click HERE and to purchase this box set click HERE