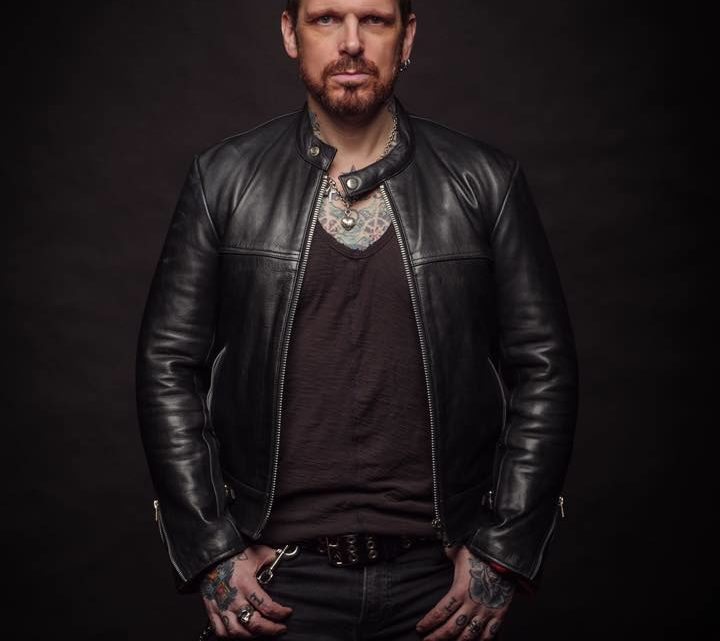 Ricky Warwick – When Life Was Hard and Fast – Review
19th February 2021
2
By
George Simpson
Taking time out from fronting Black Star Riders, Ricky Warwick returns with his first solo album in five years, When Life Was Hard and Fast. He's always been a prolific songwriter, whether solo, or with BSR or The Almighty . Much like Ginger Wildheart he's survived so long in the industry by producing quality output in whichever guise he's chosen to present himself. This is another good addition to that catalogue, but without scaling the heights of Soul Destruction, Powertrippin' or the superb Love Many, Trust Few. 
Whereas Black Star Riders follow the Thin Lizzy-esque classic rock route, his solo work allows him to draw on his numerous influences. From country through to punk, it makes for a more varied collection of work.  It's of the high standard expected from a man now entering his fourth decade as a recording artist. Can you believe that The Almighty's debut Blood, Fire and Love is 32 years old this year? 
  Musically the album is in the same vein of his last album When Patsy Cline Was Crazy. The title track could easily have featured on a BSR album, with its riff reminiscent of Lizzy. Lyrically looking back to when Ricky was younger growing up in Belfast. Its an upbeat rocker to get things going, and followed by the mid paced You Don't Love Me. A dark brooding track that suits his voice perfectly. 
The pace picks up, and the style changes with a couple of cracking hard rockers, I'd Rather Be Hit, and Gunslinger. Both feature lyrics that wouldn't sound out of place in country songs, wearing a Johnny Cash influence on their sleeves. The former a classic tale of 'woman done me wrong' woe, the latter a 'take on the world singlehandedly' war cry, or warning to stay out of his way. Then Never Corner A Rat sees him let loose his inner punk in a rip roaring two minute blast bringing to mind Stiff Little Fingers or a punky Motorhead.   
After such a loud, fast opening, we get a truly brilliant acoustic track, Time Don't Seem To Matter . A country tinged ballad that the musical population of America's deep south would sell their grannies to have written. The presence of female backing vocals add to the atmosphere superbly. Great stuff. Fighting Heart is another great anthemic BSR style rocker that sticks in the brain instantly. 
I Don't Feel at Home is a dreamy, reflective track that could easily have fitted onto Love Many, Trust Few with its wider soundscape. Still Alive ,again, heads back into more punky territory, before he delivers a great left turn with Clown Of Misery. Its vintage mono sounding country feel, sounds authentically like it could've been recorded decades ago. He writes these acoustic sort of songs so well, as he's proved on a few albums now. It's not the most rocking thing to say, but i wish he'd do more of them.
The album ends with its most Irish sounding moment, You're My Rock n Roll. You could easily imagine it being sung in an Irish bar after  sherbet or two, and a great way to end the album.  
One criticism of this album would be that it doesn't stray far enough from his Black Star Riders day job. As he's shown on other solo albums such as When Patsy Cline Was Crazy, Hearts On Trees and Belfast Confetti he is capable of producing a great variety of musical styles. Obviously cramming 11 tracks into 40 minutes means he can't cover all bases. But it would've been nice to see him allow himself a bit more space to do that. The best moments on the album are when he strays off his beaten path. It's certainly not the best album i've heard him do, he's set himself high standards. But its still better than a lot of singers could ever hope to achieve.  
Score: 7/10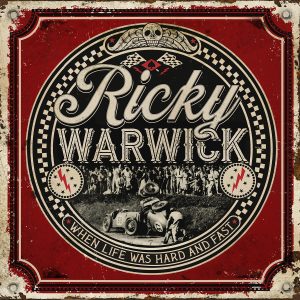 Tracklisting:
1- When Life Was Hard and Fast
2- You Don't Love Me
3- I'd Rather Be Hit
4 – Gunslinger
5 – Never Corner A Rat
6 – Time Don't Seem To Matter
7 – Fighting Heart 
8 – I Don't Feel At Home
9 – Still Alive 
10 – Clown Of Misery
11 – You're My Rock N Roll
Release Date:  19th February 2021
Label: Nuclear Blast Records
For all things Ricky Warwick, click HERE and to purchase the album, click HERE
How useful was this post?
Click on a thumb to rate it!
Average rating 5 / 5. Vote count: 156
No votes so far! Be the first to rate this post.
Related