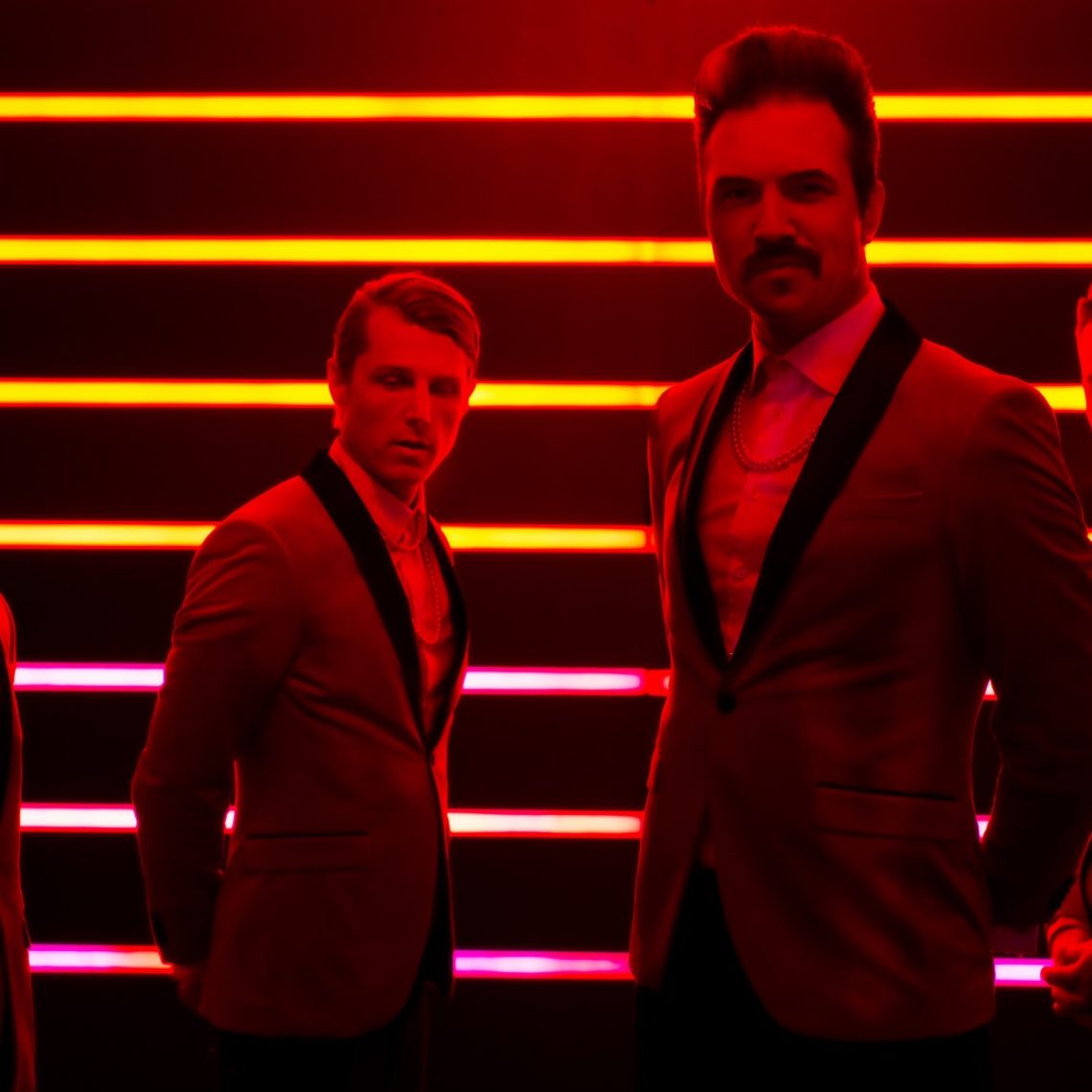 Royal Republic – Club Majesty
31st May 2019
On Saturday, the 1stof August, 1981, MTV was launched with the words "Ladies and gentlemen, rock and roll" What followed was more than a decade of big hair, spandex and hairspray dominating the visual stylings of most music venues and outfits of the wannabe rock star. During this time though another strange thing happened, music started to become fun again. Now I don't mean that is wasn't full of life beforehand, take Disco for instance, but for whatever reason Rock was becoming overly serious and even the thought of listening to something mainstream was seen as a harbinger of the apocalypse, this is where MTV came in. Since that fateful Saturday every party started having recognisable tracks loved by all, even the hardened rockers, evermore referred to as 'guilty  pleasures'. We all have them and you know which ones they are, and yes some of them are a bit suspect but hey who says you can't dance whilst rocking.  
Royal Republic don't believe in 'guilty pleasures' and since meeting at Sweden's Malmö Academy of Music in 2007, they've been on a quest to "rock the shit out of you and make you dance like you've just won the lottery."
Fronted by mustachioed, Adam Grahn, and completed by partners-in-crime Hannes Irengård on guitars, Jonas Almén on bass and Per Andréasson on drums, Royal Republic pride themselves on being the band you'd want to play at your party. In 2010 Royal Republic release their debut album We Are The Royal which included thesingle 'Tommy-Gun' reaching number one on the MTV Rockcharts. Three further albums have followed, not including a re-interpretation of the previous two albums in an acoustic and country format.
2016 saw the release of their third album Weekend Man and now with the arrival of fourth album Club Majesty, the descriptive 'disco rock' has been added to the mix of attempts to place this band into a defining genre."I love the word 'disco'," Grahn says. "But some people will say 'but you're a rock band!' We're a band. I never knew what to call us."
"We're, like, nerds," Grahn cheerfully admits. "And we always tried to hide it a little bit. It was always a case of 'this isn't rock and roll', and we were like 'yeah, but we can sing four-part harmonies, and we can do all these things that your average guitar rock band may not be able to pull off. So what are we so afraid of? Let's buy those fucking golden sequin jackets and get bouncy!'"
And bouncy is what they did. Club Majesty, released on the 31stMay 2019 via Arising Empire, smacks you in the face with a wet fish and fuck does it feel good. Written and recorded over the last year, mostly in the band's headquarters in Malmö, it oozes pure joy – in an utterly guilt-free manner and as a Main Stage appearance at Download this year proves its music for the dance-floor and the mosh pit a like.
The opening track Fireman & Dancer sets the tone, think Earth, Wind & Fire meets the White Stripes and you'll get a good idea of the bounce previously discussed and I confess I've always maintained there was no place for the 'Devils Dong' aka Saxophone in music until now. It just works, there I've said it, much respect gents.
As you progress through the album the joy continues with the likes of Can't Fight The Disco and Boomerang with strutting guitars, confident growling vocals and elastic bass, which I can only describe as Ronce (Rocking & Dancing). The mood gets more devilish and sultry with 'Like A Lover', and the gritty fast paced Fortune Favours undoubtedly has my favorite line of the album 'Drop the bass you fucking twat'. Blunt Force Trauma would be at home in any Elvis or Tom Jones review in some dirty casino bar in Vegas and the final two tracks Anna Leigh and Bulldog are a great mix of John Hughes movie meets 1960's prep school antics.
If you're already a fan of Royal Republic you'll love Club Majesty but if you've not heard them before I urge you to give them a go. We all have someone in our lives who will love this and secretly we will all be quite pleased.
Score 7/10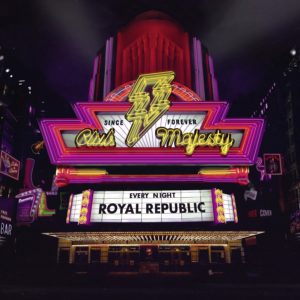 Tracklist:
Fireman & Dancer
Can't Fight The Disco
Boomerang
Under Cover
Like A Lover
Blunt Force
Fortune Favours
Flower Power Madness
Stop Movin
Anna Leigh
Bulldog
Release Date
31st May 2019
Label
Arising Empire
For all things Royal Republic, click HERE and to purchase the album, click HERE