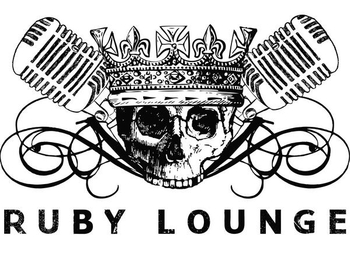 RUBY LOUNGE BAND NIGHT 01/07/2016 REVIEW
4th July 2016
0
By
Princess Of Darkness
After looking forward to this event for a few weeks, the night was finally here so we headed down to the Ruby Lounge in Manchester.
I really loved the layout of this venue, spacious and clean, the bar staff and door staff were friendly and most importantly it wasn't boiling hot like some venues tend to be when they're crowded. Will definitely be coming back here.
My first time at this venue and given VIP treatment by headliners 'A Jokers Rage' getting us in early before door opened to catch them sound checking and have a chat beforehand was pretty awesome.
KRISS FOGG
Up first was solo artist Kris Fogg from Blackpool, as a solo artist with a twist Kris was going to sing along to some backing tracks alone with no band behind him, to which some on the night dubbed as 'karaoke style'.
Kriss' vocals were good on the night and i was impressed with his performance going out there doing growly vocals to backing tracks with no band behind him, takes a lot of balls stand on stage and do what he did.
Unfortunately Kris cut his set short and left without watching the other bands, then the morning after made some inaccurate comments on his Facebook page as to why he cut his set short.
Quote 'I took to the stage to get the crowd involved but they didn't seem into what I was doing', fact is the people who had just arrived stood at the front and watched his set, this alone shows their support, but yet Kris was unhappy with the crowds not bouncing about and interacting, I don't know whether he was expecting an instant mosh pit, but the fact is at least he had people there watching and showing their support.
Quote 'I was the only heavy act on', fact is Brimstone & Twisted Mentality are both metal acts and heavy ones at that.  Hardtail and A Jokers Rage are rock acts.
My advice is, play to your best, it doesn't matter how many people were there, some bands who open up and play to zero people just as doors open, you perform because you love to perform, you don't make excuses, and you always hang around to catch-all the other bands no matter what, it is just common courtesy.
Had he hung around he would have found the venue increased significantly in numbers throughout the night, unfortunately he drew the short draw and was the opening act. As an opening act it's always going to be hit and miss with numbers as people are coming straight from work or sorting out their children with babysitters before coming out. You should never bad mouth the crowd they are your audience and they are the ones that will pass on word of mouth about people/acts they have been out to see.
https://www.facebook.com/krisfogguk/?fref=ts
TWISTED MENTALITY
Up next were Twisted Mentality who are a Horror/Rock/Metal/Punk band from Oldham Manchester.
These guys were pretty insane a cross between Cradle of Filth meets Wednesday 13.
Their sound was very atmospheric, and very guitar driven with great bass performance throughout, their songs are enriched with strong tremolo melodies in between frantic energizing drum rhythms.
With their unique look which kind of reminded me a little of Hardcore superstar meets Avatar (the rock band – not the movie).
https://www.facebook.com/TWISTEDMENTALITYOFFICIAL/
BRIMSTONE
Next up were Brimstone, after seeing these guys a week ago at Grand central in Manchester I was eager to see these guys again.
These guys are a Thrash/Groove Metal band from Oldham Manchester.
Their songs full of fast paced riffs and hard-hitting rhythms and with enough diversity within their style to keep you lost within their music.
You can really feel their music, as the songs express all their channelled energy which shows through their performance, where songs go from angry galloping riffs to groove infused tracks which make you want to bounce.
Crowd interaction was superb for this band as roars of cheers eloped after each song and people were throwing the horns in the air saluting this bands brilliant performance.
https://www.facebook.com/BrimstoneUK/
HARDTAIL
Now for Hardtail, who are a Hard Rock / Heavy Metal band from Manchester who formed back in 2010.
As these guys play you can hear some of their influences creep through their music as they have a very mix matched sound.
A cross of Black Stone Cherry/Metallica/Slipknot.
As the guys say 'we have a bit of everything that doesn't quite seem to match up, but it makes perfect sense to us! As our own songs are born from our passion of diversity in music'.
The venue was packed full & exploded when these guys hit the stage, they played a good mixture of more recent and older tracks and kept the atmosphere bubbling.
https://www.facebook.com/hardtailmusic/
A JOKERS RAGE
Last but by no means least are A Jokers Rage now hitting the stage as headliners of the night.
I cannot pigeon-hole these guys into a genre they have a uniqueness all of their own, which is highly entrancing, almost like a drug, one taste of these guys and your hooked.
The atmosphere they created in the venue was full of emotion; they played such an incredible set! , what else can i say but wow, i would really recommend seeing them live!
From their all time classic 'Bounce' which got everyone revved up, to them covering a Queen classic 'The Show Must Go On' to which the venue was in full swing singing along, these guys do not fail to impress.

I knew this was gonna be a hot gig & lived up to all expectations! The band was on top form with some good banter with the crowd.
The amount of passion and rawness to their performance is infectious, this band is really going places, you watch this space.
They closed the night with a cover of 2Pacs 'California' which may seem unusual for a rock band but this band just have it all, and they covered this amazingly well.
This is a band i could have quite happily watched all night and will definitely be going back to see them again.
If you want to catch them in Manchester their next show will be at SOS Festival in Prestwich, see here for more details. https://www.facebook.com/events/406618206208204/
https://www.facebook.com/ajokersrage/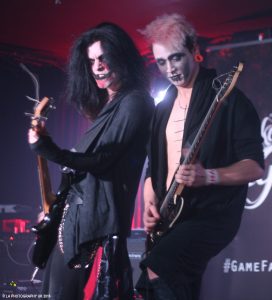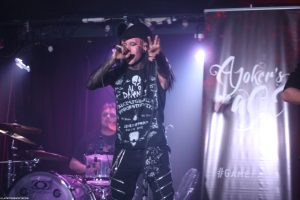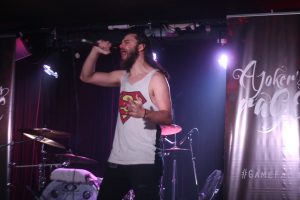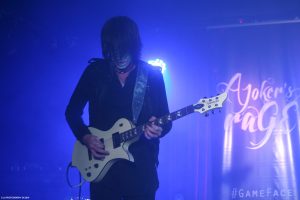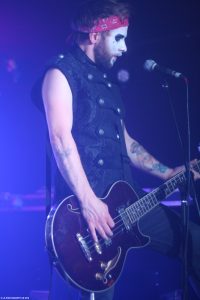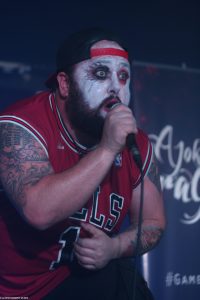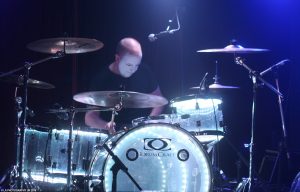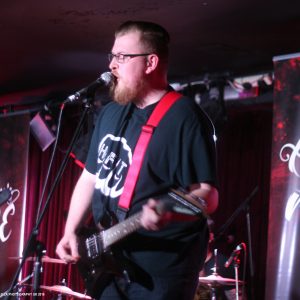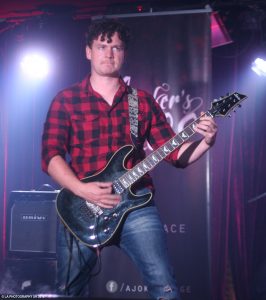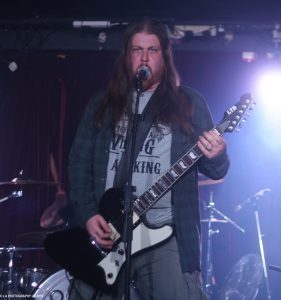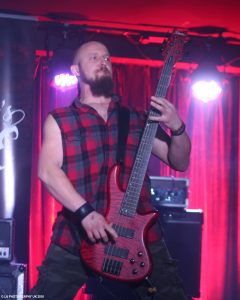 Pics By Lindsey Appleton
How useful was this post?
Click on a thumb to rate it!
Average rating 0 / 5. Vote count: 0
No votes so far! Be the first to rate this post.
Related
About the author
I started off in media back in 2009-2010 working for Rach at Bolton FM as her PA. I was then a Radio DJ in Blackpool for 2 years 2010-2012 for Impact Radio doing the Rockout Show, until the station closed due to lack of funds. From here i went onto working for My Global Mind Webzine, TBFM Radio & Magazine and now All About The Rock. Currently writing and doing photos for 3 webzines keeps my days filled with lots of rock n roll updates and music lovelyness.