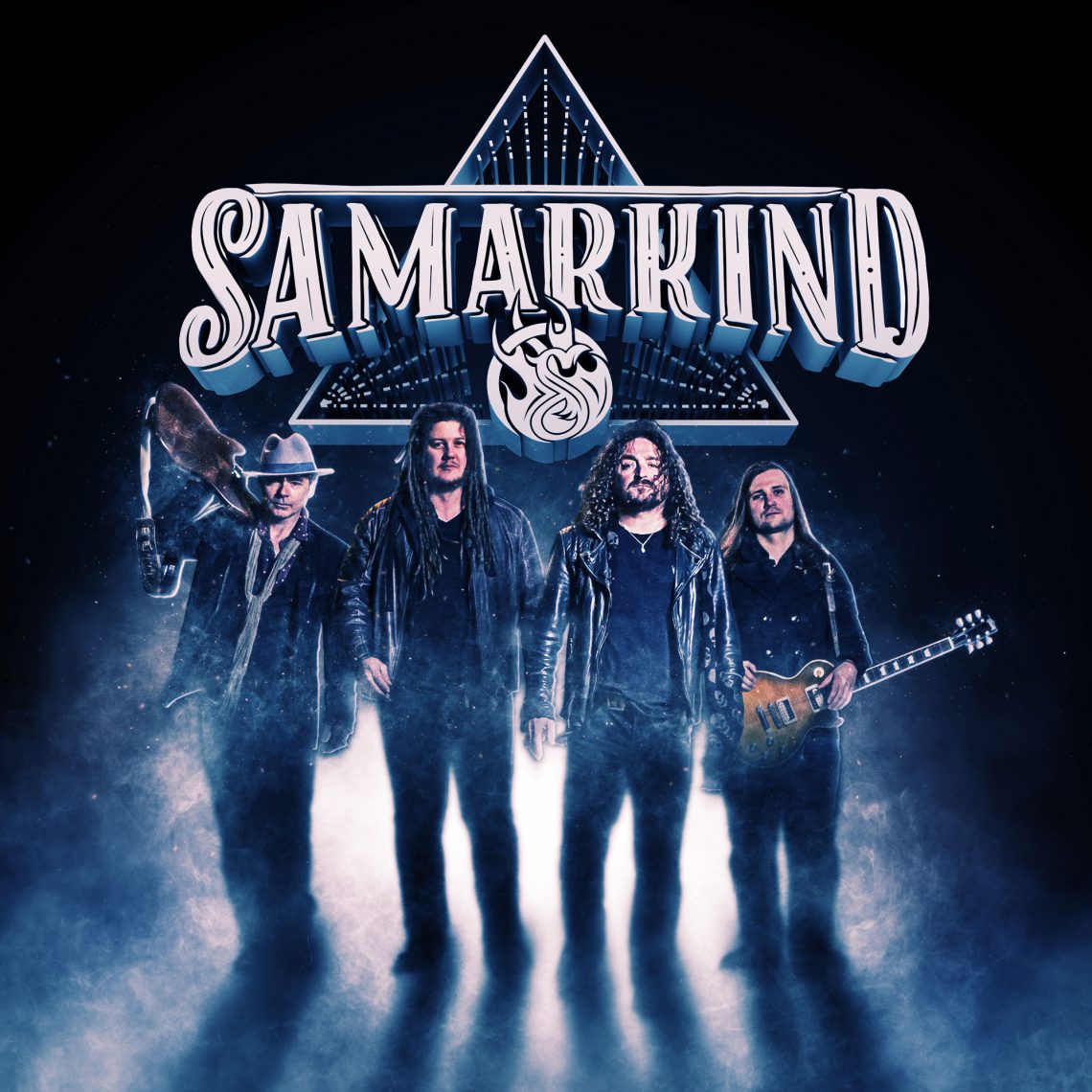 SAMARKIND ANNOUNCE DETAILS OF DEBUT ALBUM RELEASE THIS NOVEMBER
1st September 2017
Following the success of their first single 'Sun Stroke Heart', multi-national hard rock blues group SAMARKIND have announced their self-titled debut album will be released on 24th November 2017.
Featuring eight tracks and clocking in at 33 minutes, this short (but most definitely sweet) album release is set to be one of the highlights of the year for music fans who enjoy rock that's to the point and crafted with talent, passion and care.
Ahead of their debut album release, Samarkind are guests to INGLORIOUS when they play The Academy in Dublin on the 4th of October.
Samarkind, which features charismatic Irish frontman David Paul Byrne (formally teenage wunderkind singer for successful hard rock band Assassin – a time that saw him tour with Def Leppard, Status Quo, WASP, Manowar and more – and featured vocalist on 80's cult movie 'Trick Or Treat' starring Ozzy Osbourne and Gene Simmons), showcase sublime vocals which are accompanied by the talents of sensational Polish guitarist Michal Kulbaka, Ireland's Mark Dempsey on bass guitar, and South African born drummer Marius Appelgryn.
Recorded at Westland Studio in Dublin with producer Alwyn Walker; Samarkind's self-titled debut album is a classy affair that delivers quality soundscapes and stunning, memorable hooks weaving a tapestry throughout the eight tracks.
"We hope to have created a work that creates many pictures, with intertwining textures, emotional highs and lows while still maintaining the energy of a full on rock n' roll album" says David Paul Byrne. Guitarist Michal Kulbaka comments, "This album is the most expansive work of my career, using a vast array of guitar sounds , Strats, Telecasters, Flying V's and my trusty Les Pauls. Our goal has always been to keep the listener engaged and enthralled, I hope you enjoy the album."
Don't miss this – Samarkind is released 24th November 2017.
Tracklisting:
1. Black Rain
2. Sun Stroke Heart 
3. Skinny Rivers
4. Good Man Call 
5. Thru That Door
6. Fire And Blood
7. Touch Stone Man
8. Blue Mountain
Samarkind is:
 
David Paul Byrne – Vocals
Michal Kulbaka – Guitar
Mark Dempsey – Bass
Marius Appelgryn – Drums
Official Links:
iTunes: https://itunes.apple.com/gb/album/sun-stroke-heart-single/id1225661357