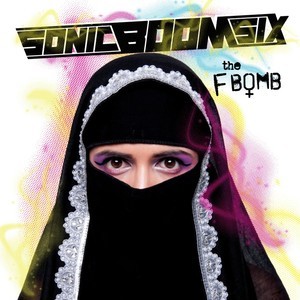 Sonic Boom Six – The F Bomb – CD Review
24th May 2016
Funded by Pledge Music Sonic Boom Six release their 5th album & probably their most outspoken album to date. Featuring tunes about sexism, body image, immigration & domestic abuse.
This is a band with an agenda.

Drawing heavily on Ska/Punk/Funk & tinges of Amy Winehouse genres of music, SB6 have produced a belter of an album.
Lead single No Man, No Right sets the tone for the album & from there on there's a HUGE mix of material here.

This record has an abundance of singles. It's infectious.
Clocking in at just 37 minutes. It's great there's a bonus disc of just over an hour of live material.
Released just in time for summer, this deserves to be the soundtrack of many a bbq & garden party.
For fans of The Specials, Senser, Less Than Jake, Reel Big Fish & released 27th May via Phoenixcity Records.

Track List
DISC ONE:
1. NO MAN, NO RIGHT
2. FROM THE FIRE TO THE FRYING PAN
3. DO WHAT YOU WANNA DO
4. DROP THE BASS
5. TRAIN LEAVES TOMORROW
6. LOVE
7. WORSHIP YOURSELF
8. JOANNA
9. ALL THE SAME TO ME
10. ECHOES IN THE DARK
BONUS DISC TWO:
LIVE FROM NORWICH OWL SANCTUARY
1. BIGGER THAN PUNK ROCK
2. VIRUS
3. NO MAN, NO RIGHT
4. BANG! BANG! BANG! BANG!
5. DO WHAT YOU WANNA DO
6. SOUND OF A REVOLUTION
7. L.O.V.E.
8. ALL IN /MMONKEY SEE MONKEY DO
9. NORTHERN SKIES
10. DROP THE BASE (AND PICK IT UP)
11. PIGGY IN THE MIDDLE JOANNA
12. JOANNA
13. THE ROAD TO HELL IS PAVED WITH GOOD INVENTIONS
14. FOR THE KIDS OF THE MULTICULTURE
15. BLOOD FOR OIL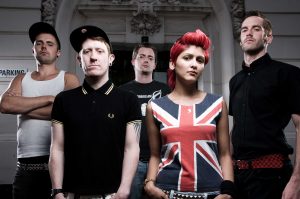 Score 7.5/10