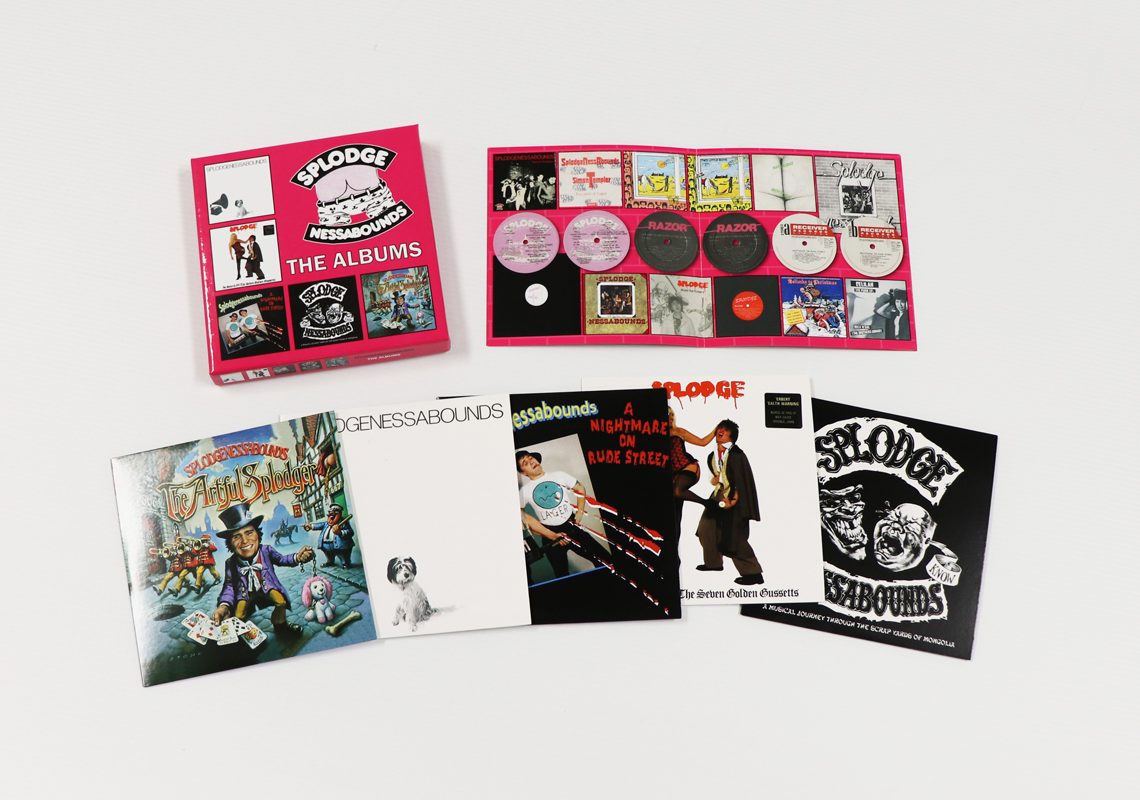 SPLODGENESSABOUNDS: THE ALBUMS, 5CD CLAMSHELL BOXSET
20th October 2018
If Carlsberg did comedy punk bands, it would be Splodgenessabounds. Think Monty Python mixed with a little of the League Of Gentlemen, then add the music of the Anti Nowhere League and David Allen Coe, you end up with Splodgenesabounds.
This boxset is humongous. 5 discs and includes almost everything the band ever recorded including the classics, 2 Pints of Lager, Crabs, I Fell In Love With a Female Plumber From Harlesdon NW10 and their versions of Tom Jones' Delilah and Rolf Harris' 2 Little Boys.
In a matter of fact the 1st 3 discs of this box have a consummate collection of bonus tracks, from single versions, b-sides and of course the obligatory demos. However it's the bonus live recording Live and Loud on the 3rd disc A Nightmare On Rude Street is  what makes this box set worthy of the purchase on its own. What a live show and a great recording it is too. It's here that you discover that the band is actually full of very capable musicians. An absolutely magical performance.
Splodgenessabounds are one of those very few bands that haven't released a bad album and have kept a high-caliber standard. To put it in simpler terms, not many bands can be credited on having the following guests participating on their albums. For instance, the penultimate disc in the set, I Don't Know, is produced by Sex Pistols soundman Dave Goodman with guest appearances on guitars by ex-Cock Sparrer Garrie Lammin and ex-UK Subs / Quireboys Daryl Bath.
Disc 5 contains The Artful Splodger album which features guest slots by Motorhead's Wurzel and Micky Fitz from The Business. I'd say that was fairly impressive.
Once again Captain Oi have done a fantastic job of producing a lovely clamshell box with a really nice booklet with all the usual liner notes and memorabilia pictures etc, and of course the CDs in replica record cover art, cardboard sleeves.
There is nothing to fault about this box at all. 5 classic studio albums and one live recording, plus a tonne of bonus bits and bobs throughout. Do yourself, grab 2 pints of lager and a packet of crisps, sit down, play every disc in this set louder than everything else.
Score 10/10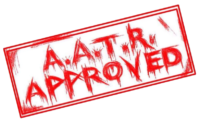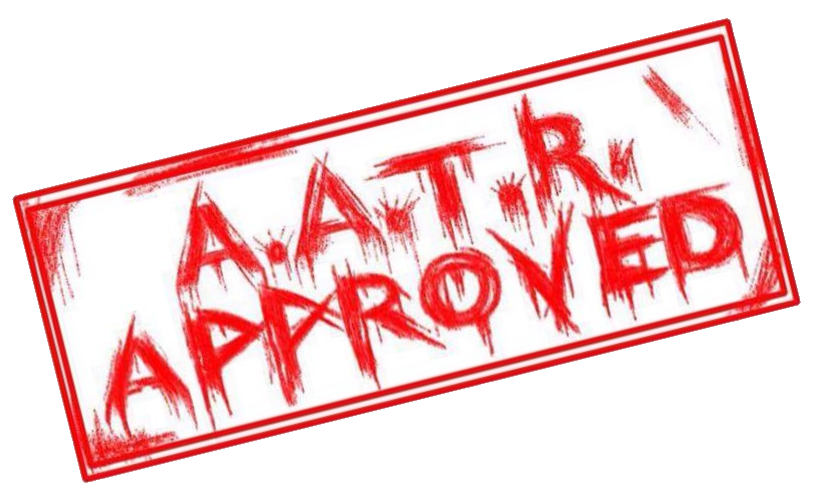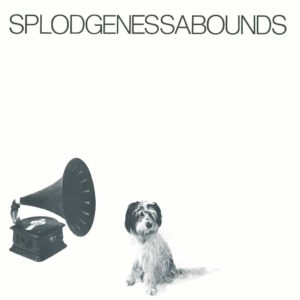 TRACK LIST
DISC ONE:
SPLODGENESSABOUNDS
1. THE MALCOLM OPERA
– 'COURSE YOU CAN MALCOLM
– MALCOLM'S MUM
– BLOCKED UP NOSES AREN'T MUCH FUN
2. WHIMSY ZOOM ZOOM
3. IT'S THAT SOUND
4. I FELL IN LOVE WITH A FEMALE PLUMBER FROM HARLESDEN NW10
5. ANARCHY CHAOS STANLEY OGDEN
6. BLOW AWAY LIKE A FART IN A THUNDERSTORM
7. POISON BABIES VS BATMAN (Featuring The Pints)
8. TWO LITTLE BOYS
9. ROLF
10. I'VE GOT LOTS OF FAMOUS PEOPLE LIVING UNDER THE FLOORBOARDS OF MY HUMBLE ABODE
11. PORKY SCRATCHINGS
12. SIMON TEMPLAR
13. DESERT ISLAND JOE (Featuring Des O'Island)
14. WHAT'S THAT FUNNY NOISE?
15. WIFFY SMELLS
16. TWO PINTS (DUB)
BONUS TRACKS
17. MICHAEL BOOTH'S TALKING BUM
18. TWO PINTS OF LAGER
19. WE'RE PATHETIQUE
20. ISUBALEENE (PART 2)
21. HORSE
22. SOX
23. BUTTERFLY
24. BICYCLE SEAT
25. BICYCLE SEAT (DUB)
26. COWPUNK MEDLUM
– HIGH NOON
– GHOST RIDERS IN THE SKY – BONANZA
27. BROWN PAPER
28. HAVE YOU GOT A LIGHT BOY?
29. MORNING MILKY
30. YARMOUTH 5-0
31. BROWN PAPER (DUB)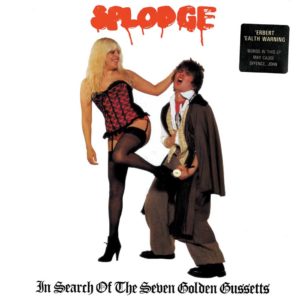 DISC TWO:
IN SEARCH OF THE SEVEN GOLDEN GUSSETTS
1. POOH 'OO'S TRUMPED
2. IN SEARCH OF THE SEVEN GOLDEN GUSSETTS
3. 'OLD Y A CHERRIES
4. TOUGH SHIT WILSON
5. MY BAKED BEAN
6. CRABS
7. OVERDRAMATIC SONGS (IN VERY LOW VOICES)
8. FREEFALL FROM PARADISE
9. GRAFFITI
10. RENFREW
11. A VERY UNFUNNY COMEDIAN?
12. WHAT'S THRU' THIS DOORRRRRR…
13. PATHETIQUE
14. PILCHARD FREAK
15. MOUTH AND TROUSERS
16. WE LUV WE
17. GIVE IT SOME BOLLOX
18. NO NO YEAH
19. LES SPLODGE SINGERS (THE BETTER)
20. 'OLE IN THE WALL
21. SLOOSHALONGAMAX
22. CIGARETTE
23. SEVEN GOLDEN GUSSETTS (REPRISE) BONUS TRACKS (MAX 'N' GAL THE BROTHERS GONAD)
24. DELILAH
25. LAGER TOP
26. SANDRA
27. MY GRANDMA (HURLY BURLY) (IKO IKO)
28. THE 12 DAYS OF CHRISTMAS
THE DEMOS
29. TWO LITTLE BOYS
30. TWO PINTS OF LAGER
31. DELIRIOUS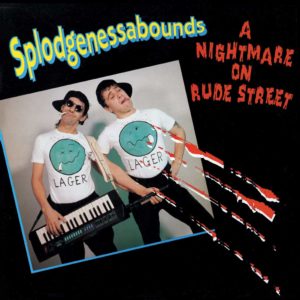 DISC THREE:
A NIGHTMARE ON RUDE STREET
1. TOUCH OF THE RODS (A DAY IN THE LIFE OF A QUIREBOY)
2. ANSWERS ON A POSTCARD
3. DOUBLE ENTENDRES (SONG FOR FINBARR)
4. LEMMY'S MOLE (WART?)
5. LAGER IN THE HOUSE
6. GO THE WHOLE HOG
7. DANGEROUS
8. NOT MANY PEOPLE KNOW THAT
9. HAEMORRHOIDS
10. RUDE BOY
11. THEY'RE COMING TO TAKE ME AWAY
BONUS TRACKS: LIVE AND LOUD!
12. INTRO
13. 'OLD YA CHERRIES
14. CRABS
15. I FELL IN LOVE WITH A FEMALE PLUMBER FROM HARLESDEN NW10
16. TOUGH SHIT WILSON
17. TWO LITTLE BOYS
18. PATHETIQUE
19. BOHEMIAN WALKWAY
20. MORNING MILKY
21. MICHAEL BOOTH'S TALKING BUM
22. THE BUTTERFLY SONG
23. WHAT'S THAT FUNNY NOISE
24. TWO PINTS OF LAGER
25. BIG BOY SHORTS
26. SHANG A LANG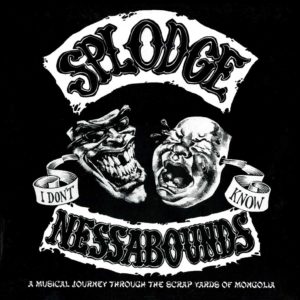 DISC FOUR:
I DON'T KNOW
1. SCRAPYARD
2. MY SOCKS GONE DOWN MY SHOE
3. POOCHIE
4. I WOULDN'T LIE
5. HAVING A BEER
6. LULLABY OF MONGOLIA
7. TRUNCHEON MEAT SQUAD
8. POOCHIE(SLIGHT RETURN)
9. IDON'TKNOW
10.MONGOLS ON THE STREETS OF LONDON
11.I'M ANGRY
12.SINGING OUT OF TUNE
13.GENGHIS KHAN
14.THE THINGS THAT MAKE THE MONGOLS SO GREAT
15.PATRICK MOORE (HE TALKS TO ME)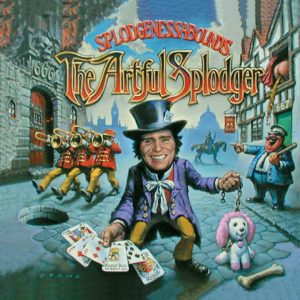 DISC FIVE:
THE ARTFUL SPLODGER
1. PRIMROSE OF THE VALLEY
2. BLOODY DISGRACE
3. NAUSEA VOMITING DIARRHEA
4. AFISTFULOFSHITTERS
5. DON'T YOU JUST HATE IT
6. STORM FROM THE EAST
7. THE LAUGHING POLICEMAN
8. 667,THE NEIGHBOUR OF THE BEAST
9. TWO PINTS OF LAGER AND A PACKET OF CRISPS (2001)
10.WOE IS ME
11. A TINNY OR TWO
12.PARALLEL LINES
13.NOT AS EASY AS IT LOOKS
14.I DON'T KNOW WHAT DID I DO THAT FOR?
15.EGG SANDWICH
16.WHAT I DO BEHIND CLOSED DOORS
Label
Captain Oi
Release Date
October 26, 2018

For all things Splodgenessabounds, click HERE and to purchase the box set, click HERE