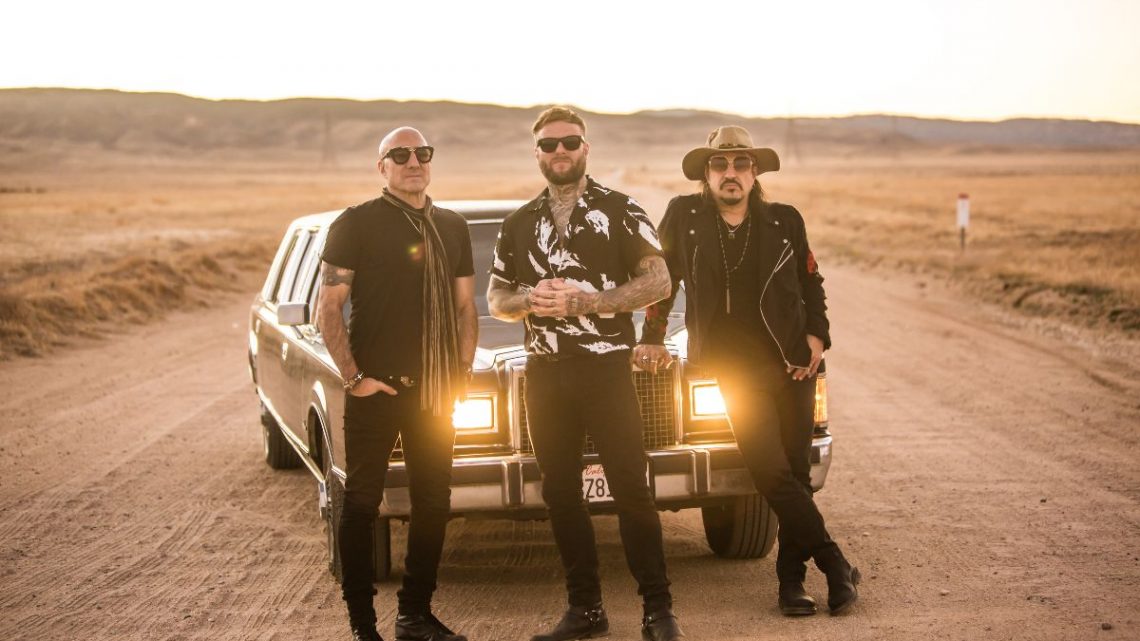 Supersonic Blues Machine – Voodoo Nation: CD Review
12th July 2022
0
By
Owen Edmonds
A couple of years ago I reviewed SBMs last album (Road Chronicles: Live) and I enjoyed it. So when their latest offering came up for review I grabbed it hoping to enjoy it as much (or even more) than Road Chronicles: Live.
The Review
SBM is made up of 3 great musicians, Drummer Kenny Aronoff, Bassist Fabrizio Grossi and singer/guitarist Kris Barras so you should expect some awesome sounding music.
I'm not sure whether it is me, but as good as this album sounds (and it does sound good), it didn't quite land perfectly with me. I think that has something to do with the production. Everything sounds perfect, there's no scratches, no missed notes, Kris' vocals are really good as usual. But I want to hear them as if they were playing live. I want a missed beat, or a slightly flat note or something that show me they haven't recorded every note individually and then stuck it together in a computer (coughMetallicacough).
Speaking of 'Tallica, I must commend Kenny Oronoff's drum sound. It is rich, deep and is one of the best things on the album.
That isn't to say there aren't other things to like as well, for example, 'Coming Thru' has a bit of a dirty, muddy feel to it making me think of the Louisiana swamps. Lovely little bit of harmonica in this track too.
For some reason I keep wanting to say that this is a good album. I think this is part of the problem. It is a good album. 
But it feels like they know how to record these albums in their sleep and maybe now I'm looking for something else? Just to change it up a bit.
I think the closest they get is in the title track 'Voodoo Nation'. The bass line in the verse is really interesting and the backing singers add just the right amount of accent to the chorus. The breakdown (about) half way through, the movement in the bass line really helps to drive the song, but this ends all too quickly.
Conclusion
This is a nice album, the musicianship is superb, everything sounds great, the production is flawless and sadly, this means it doesn't do much else for me. It feels a little safe and sounds a little too polished to score higher.
It is a good album, trust me.
Score 7/10
Track Listing
Money 3:43
Too Late 3:28
Coming Thru 5:33
You And Me  feat. King Solomon Hicks 5:51
Get It Done feat. Josh Smith 3:55
8 Ball Lucy feat. Sonny Landreth 5:33
Devil At The Doorstep feat. Eric Gales 7:59
Is It All Joe feat. Louis Walker 5:15
Do It Again feat. Ana Popovic 3:16
I Will Let Go feat. Kirk Fletcher 5:23
Voodoo Nation 6:59
All Our Love feat. Charlie Starr 4:30
How useful was this post?
Click on a thumb to rate it!
Average rating 0 / 5. Vote count: 0
No votes so far! Be the first to rate this post.
Related
About the author
I love music. My favourite 3 bands are Iron Maiden, The Doors and Jethro Tull. However, I love early Metallica, early RHCP, RATM, QOTSA, The Lounge Kittens, Rammstein, Clutch, Slayer, Faith No More, Pearl Jam, Rush, Black Sabbath, Led Zeppelin and so many more.