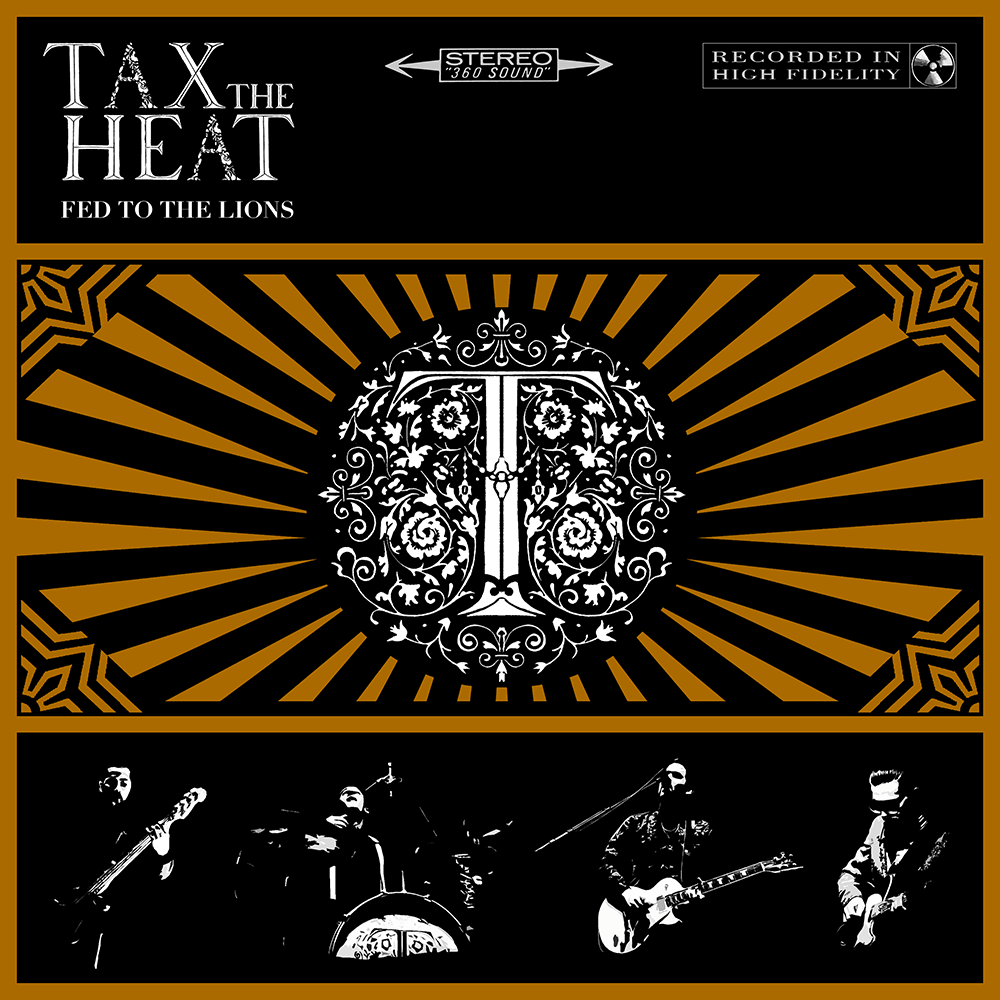 Tax The Heat – Fed To The Lions – Album Review
4th April 2016
Picture the comforting feeling of being in one of those old fashioned, dimly lit, smoked filled and slightly grubby live music bars. Good friends around you, drink flowing whilst listening to a band you wish never stopped. Ladies and Gentlemen, I give you Tax the Heat.
Due for release on 08 April 2016 the debut album from Tax the Heat – Fed to the Lions – is a refreshing onslaught of modern blues rock 'n'roll with touches of country finesse and metal grind.
Over the past couple of years this band has been gathering favour and fans following a number of high profile live shows, including 2nd stage set at Download 2014, airtime on the likes of Kerrang! Radio and Planet Rock Radio, it's not hard to understand why. There is not a single weak track on this album, from the beautifully dirty distorted bass on Under Watchful Eye to the steering wheel drumming Lost Our Way.
Stood On The Platform To Leave and Some Sympathy provide a solid backbone with committed vocals and stripped down guitars, giving you the strange familiarity of solid rhythm and blues mixed with alternative rock.
This album has been put together thoughtfully and with a great deal of care to ensure that no track belittles the other and complements the album as a whole. You can genuinely feel that Tax the Heat haven't rushed the recording and production, which makes this album even more of a pleasure to listen to.
One of my favourite albums of 2016 so far…
Score: 9 out of 10
ALBUM INFO
Tracklist:
Highway Home
Animals
Under Watchful Eye
Fed To The Lions
Hit Me Hard
Stood On The Platform To Leave
Some Sympathy
Devil's Daughter
Learn To Drown (You're Wrong)
Caroline
Your Fool
Lost Our Way
Label:
Nuclear Blast Entertainment
Members: Alex Veale | Jack Taylor | Antonio Angotti | JP Jacyshyn
Release Date:
08 April 2016
For Fans Of:
Royal Blood/Jack White/Joe Bonamassa
Standout Tracks:
Under Watchful Eye / Fed To The Lions / Caroline / Lost Our Way