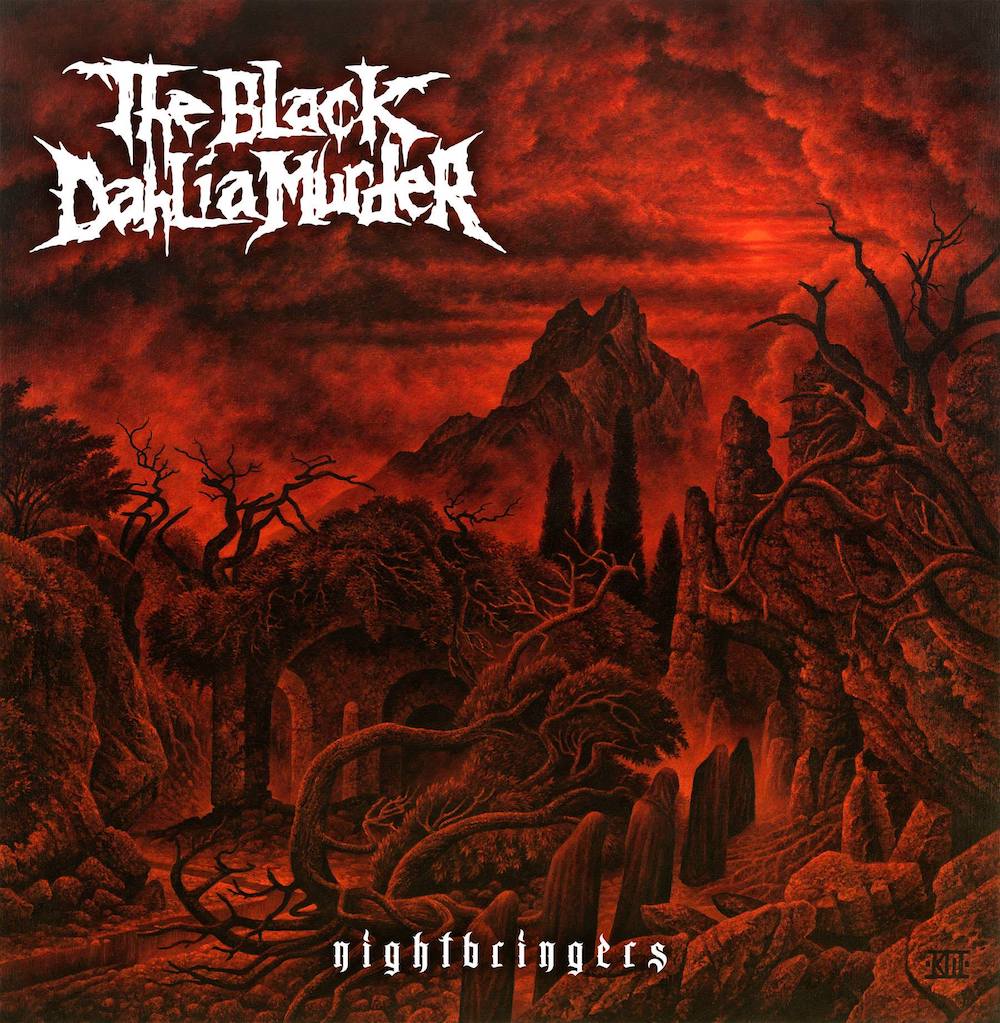 The Black Dahlia Murder – Nightbringers Album Review
13th October 2017
0
By
Michael Badcock
Over their 16 year career The Black Dahlia Murder have established themselves as arguably the most consistently brilliant melodic death metal band since they first broke through with their classic album 'Nocturnal' in 2007. Vocalist Trevor Strnad and guitarist Brian Eschbach are the two visionaries behind every move since the groups original incarnation, the band have evolved their instantly recognisable sound under the guidance of its figureheads. Quite possibly the best record they've released since 2011's 'Ritual', 'Nightbringers' is one of the bands most varied and jaw dropping releases.
Hans Zimmer inspired sub bass booms introduce the familiar sounding 'Widowmaker', Trevor sounds particularly spiteful as he spews murderous hate with every stanza. Each of the records first three tracks are close to the sonic bombardment of blast beats and cascading guitar riffs that fans of the group have come to expect. The title track however boasts a mid tempo stomp and gang vocal verses that make for an accessible hook laden treat.
Much like his predecessor, debutant Brandon Ellis offers another vast array of virtuosic solo's. Easily solidifying himself as another perfect fit in the groups line up. His performance is ferocious and less measured than their other contributors to the lead guitar throne, showcasing dazzling melodic runs at every turn. Any apprehension after Ryan Knights departure has surely been quashed with Ellis being more than a match for Knights virtuosic guitar playing.
The sea shanty swing of 'Kings of the Nightworld's refrain is one of the best chorus's of the year. The thrashing pace and straight ahead nature of the track is indicative of the sensationally ludicrous nature of heavy metal itself. 'Catacomb Hecatomb' is centred around its emotive twin guitar harmonies and the burst of brutality as Trevor proclaims 'Scream before we're both eating alive', a stark reminder that this is a unit of immense power.
Starting with whirlwind fast arpeggios, the weirdly NWOBM tinged 'As Good As Dead' displays their wonderful eclecticism at its best with a chorus that should infectiously force a fist pumped singalong when played live. Finally 'The Lonely Deceased' brings the record to an end with beautiful classical guitars and major overtones that are underlined by an unexpectedly catchy bass line as well as splattering's of their typically ravenous attack.
They veer slightly more toward the more instantaneous route of say an 'Arch Enemy' at times on the record. The simplistic approach to many of 'Nightbringers' hooks are charming and well crafted enough to warrant the subtle shifts in emphasis that colour this album.
With some true experimentation and deviations from their well oiled sound, The Black Dahlia Murder have branched out to great effect on what is another solid addition to their sparkling back catalogue, perhaps even the crowning accomplishment that future records are to be measured against.
Score: 8.5/10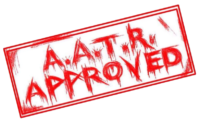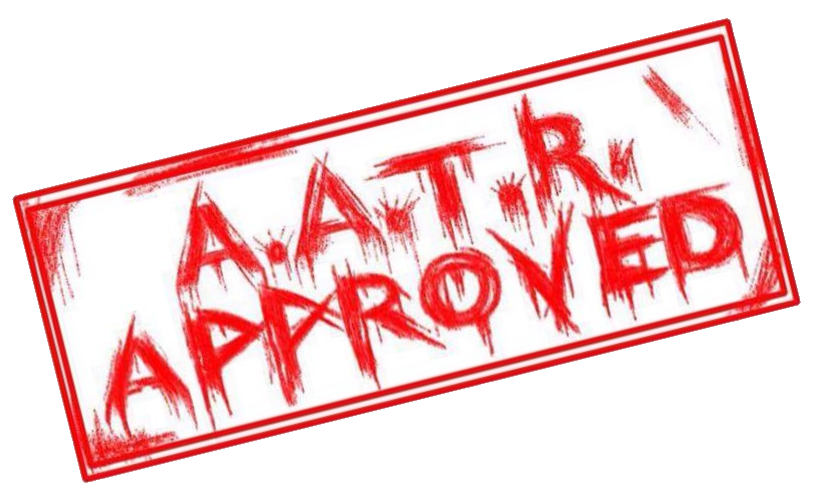 Nightbringers Album Info
Track List:
1. Widowmaker
2. Of God and Serpent, Of Spectre
3. Matriarch
4. Nightbringers
5. Jars
6. Kings of the Nightworld
7. Catacomb Hecatomb
8. As Good as Dead
9. The Lonely Deceased
Record Label:
Metal Blade
Release Date:
6th October
You can purchase 'Nightbringers' here 
How useful was this post?
Click on a thumb to rate it!
Average rating 0 / 5. Vote count: 0
No votes so far! Be the first to rate this post.
Related