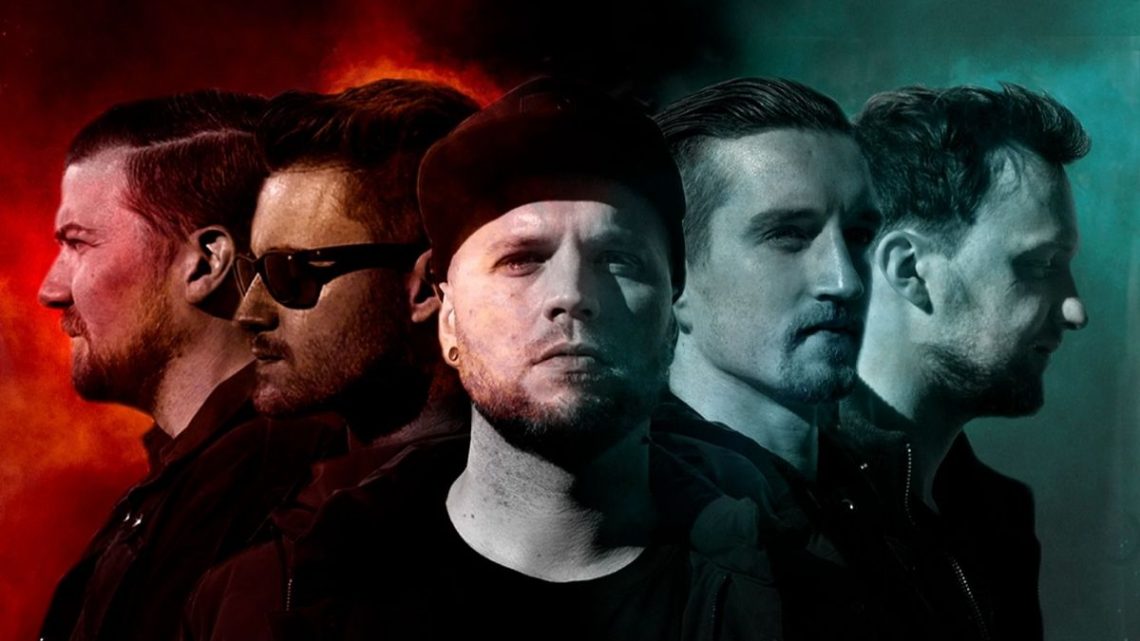 Tech-metalcore quintet ARCAEON release new single with playable gameboy game
8th February 2021
0
By
John Deaux
UK tech-metalcore quintet ARCAEON have unveiled their new single 'Zenith II: Arcadia', taken from their debut full-length Cascadence, to be released 12th February 2021.

In a world-first, the single is released alongside a self-made Gameboy game. Crafted over seven months by 
ARCAEON
's bassist, 
Eifion
, the game is available to play online, downloadable for use on Gameboy Color emulators and will be available in a limited run of Gameboy cartridges to be played on the Gameboy console itself. 
Play the game via this link: https://arcaeon.itch.io/arcadia
A striking example of Covid-19 ingenuity, each level on the game corresponds to a colour in the album (the whole record is a concept about the colour/light spectrum); each hero in the game is a band member – and each band member has to find their source of power (alternatively known as their instrument). 
As vocalist Stuart comments: "The track itself is about breaking free from the systems and philosophies that divide us and from the constraints of our situation. It's about elevating ourselves beyond social, racial, political and other differences into a new togetherness. The video, and the game, is our way of saying that if we overcome our individual and collective challenges then we can break free from ignorance and reach a better, more perfect world that we call, Arcadia."
As Eifion comments: "The intention was for the different 'levels' the characters move through in the video to resemble the colours on our album front cover. The concept for the album and the artwork is a transition from sepia to blue. The red colours represent the heavier sections of music that predominantly feature in the first half of the album. The greens/blues represent the increased melody towards the end of the album."
Pre-order Cascadence LP here: https://arcaeon.bandcamp.com/album/cascadence
Cascadence is released 12th February 2021 and follows the band's acclaimed debut EP Balance, released January 2018.Packing a punch with their fine blend of technical metal and progressive metalcore, ARCAEON are a group entirely unafraid to bring all their hooks and riffs to the fore. Elements of Periphery, Intervals' vocal album A Voice Within, and Architects combine to exhilarating effect.
ARCAEON are already a mainstay of the progressive circuit, having performed at notable events Radar Festival and Tech-Fest, as well as supporting The Dali Thundering Concept and The Arusha Accord.
As suggested by their names, tracks six and seven mark the turning point in Cascadence, which is loosely a concept album of colour, from 'Infernum Demergeris' (the Hell at the beginning of Blade Runner – sepia, orange, dark tones) through to 'An Endless Sky' (blue). 'Zenith I: The Reflection' is "A mantra for when we think too much about the mistakes we've made or what we could've been if we had lived differently. We cannot change history, only learn from it"; 'Zenith II: Arcadia' is a depiction of Utopia, "about elevating ourselves beyond our social, racial, political and other differences into a new collective togetherness".
The colour change is reflected in the band's artwork and portraits – fully bringing together all aspects of this highly intriguing multidimensional project.
For more information:
 
Facebook: facebook.com/arcaeonuk
YouTube: youtube.com/c/arcaeonuk
Instagram: instagram.com/arcaeon
Twitter: twitter.com/arcaeonuk
Bandcamp: arcaeon.bandcamp.com
Soundcloud: soundcloud.com/arcaeon
Spotify: https://sptfy.com/5enf
Apple music: https://apple.co/3k1KSjB
 
ARCAEON are:
Stuart Sarre – Vocals
Eifion Sweet – Bass
Rhys Tomas – Guitar
Sam Machin – Guitar
Joe Farrell –  Drums
TRACKLISTING:
1.         Infernum Demergeris
2.         Origin of Dreams
3.         Ghost in the Machine 
4.         Replicant
5.         Ezekiel's Wheel
6.         Zenith I: The Reflection 
7.         Zenith II: Arcadia
8.         Beyond the Spires / Beneath the Canopy
9.         Heretic
10.        Cascade
11.        Ode to Unknown
12.        An Endless Sky
How useful was this post?
Click on a thumb to rate it!
Average rating 5 / 5. Vote count: 1
No votes so far! Be the first to rate this post.
Related
About the author
Some say Yank My Doodle, It's A Dandy! is a biographical movie based on John. Some have even said that his favorite artist is Chesney Hawke! All we really know is he sleeps inside out and his hair tastes like candy floss.