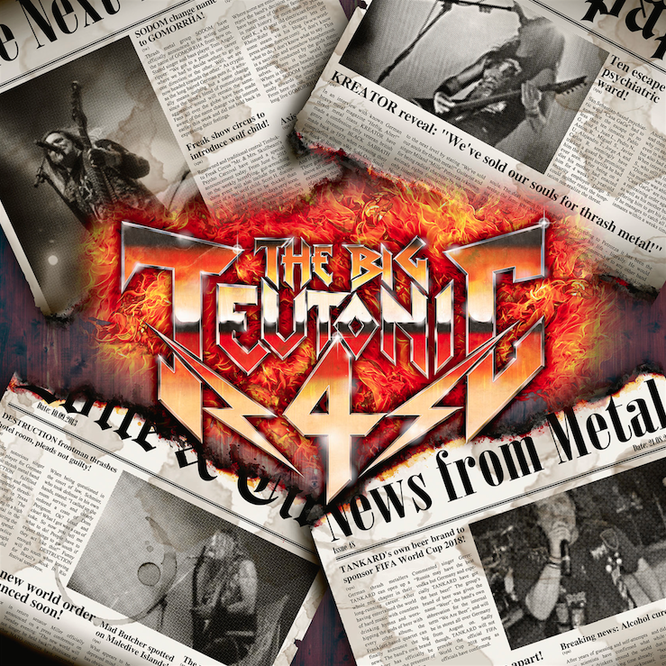 THE BIG TEUTONIC 4 – Part II
24th March 2015
Well this is the second release of a compilation from Nuclear Blast of the Big Teutonic 4, now if you are unfamiliar with thrash or maybe a newbie to metal then let me elaborate. While America had the "Big 4" Thrash Legends (METALLICA, SLAYER, ANTHRAX & MEGADETH). However over in Germany they had their own thrash scene, Teutonic Thrash, to rival the American Bay Area & East Coast Thrash scene. The Big Teutonic 4 are the thrash (still true to their roots) legends KREATOR, DESTRUCTION, SODOM and TANKARD.
So when I was passed this compilation I didn't know what to expect as I missed the first one! I must admit when I got it I was a little disappointed as it is actually a 4 track EP, with each band covering a song from metal royalty. I was expecting around 3/4 tracks from each band, maybe live versions of their signature songs or rare/unreleased songs etc. something for fans unknown to the bands to get their teeth into and buy some of their back catalogue. All while still giving fans of the bands some new/rare material…but it was not to be!
So who covers what, KREATOR do a thrash version of the Raven song "Lambs to the Slaughter" much in the style of early KREATOR (might be an old recording?!?!). Up next is SODOM and their version of "Don't Walk Away" (Tank cover), I've actually never heard the original so don't know how they compare. However this is more akin to a thrashier AC/DC sound which is very enjoyable. "Princess of the Night" originally by Saxon is covered by DESTRUCTION and they do the song justice and add the DESTRUCTION thrash sound to the song. The final cover is by TANKARD, who take the metal classic "Iron Maiden" (obviously by metal gods Iron Maiden). Although they do a good cover the original is still better, when I hear that song it has to be Paul Di'Anno or Bruce Dickinson singing! They speed the song up a touch and the vocals are quite good…just the original though every day for me!
This EP is only being on a limited release of Red, Yellow and Black vinyl and 300 of each colour available. At a price of €13.99 (£10.29 or $15.35) a copy I would have to say that this release is for diehard fans of the Teutonic Big 4 or any of the bands. If your new to the thrash scene or any of the bands then I would recommend picking up some of the bands classic albums and leaving this to the diehard fans.
SCORE – 8 (for the songs)
SCORE – 5 (for the concept)
SONGS TO DOWNLOAD – All if you can get the chance…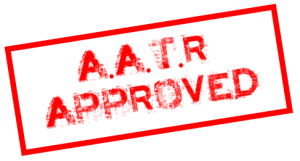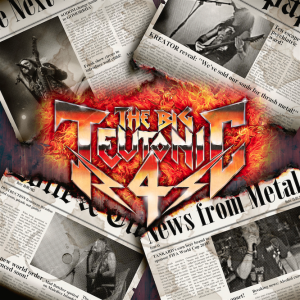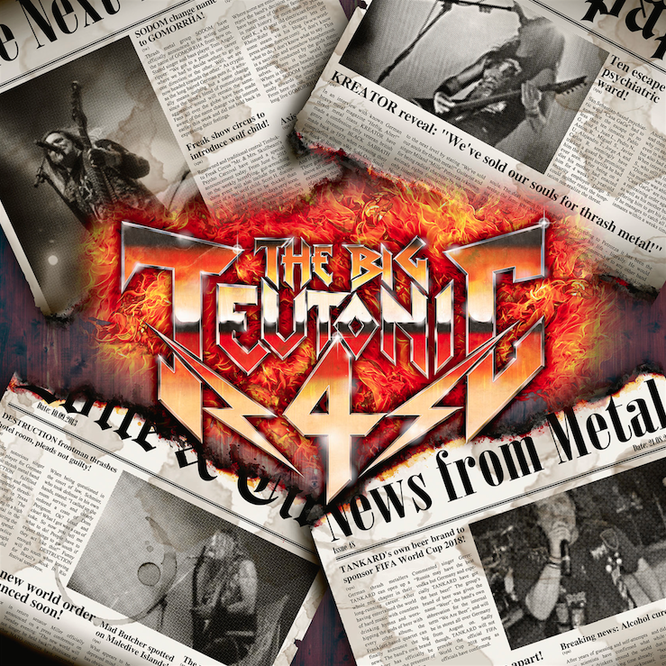 EP INFO:
Tracklist:
1… KREATOR – Lambs to the Slaughter (Raven cover)
2… SODOM – Don't Walk Away (Tank cover)
3… DESTRUCTION – Princess of the Night (Saxon cover)
4… TANKARD – Iron Maiden (Iron Maiden cover)
LABEL
Nuclear Blast
RELEASE DATE
13th March 2015