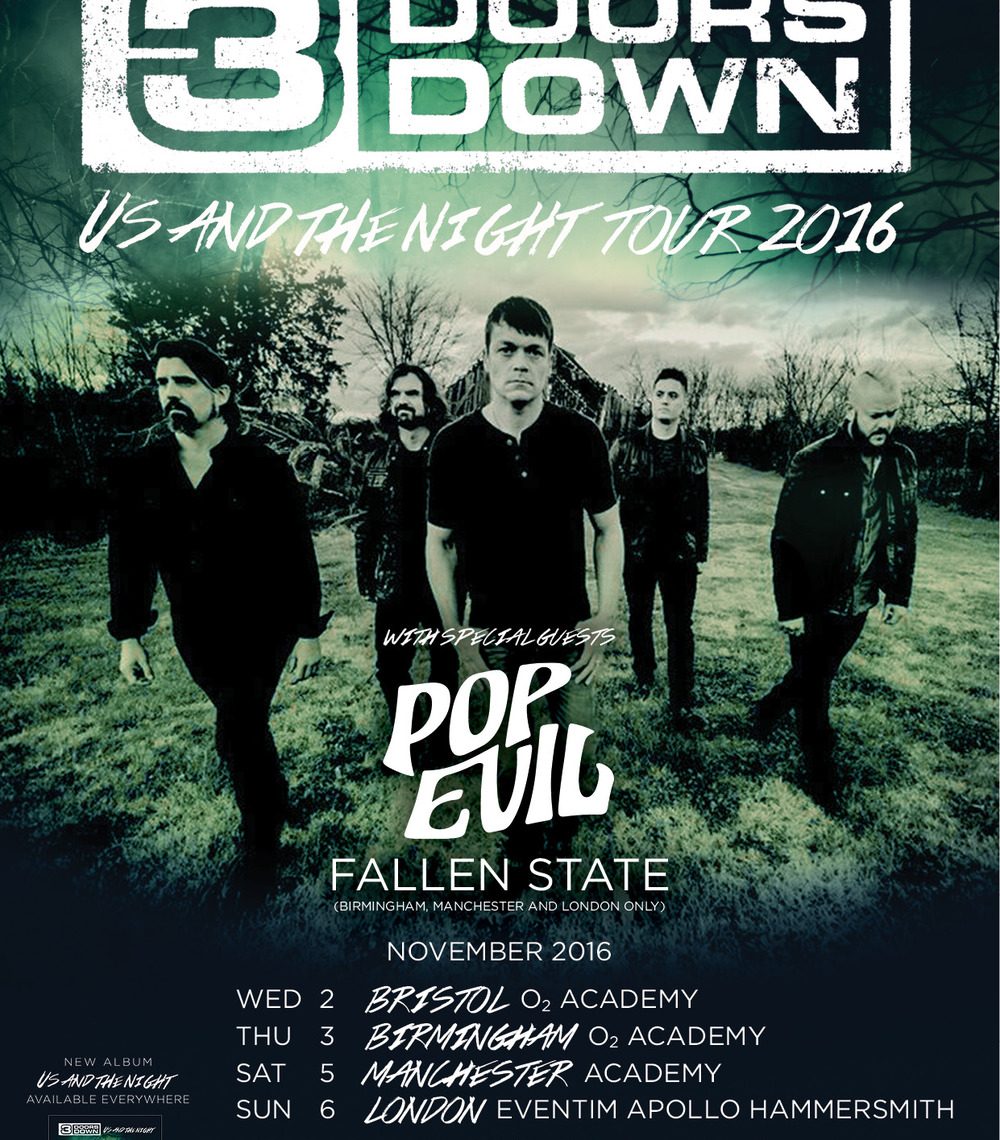 The Fallen State, Pop Evil and 3 Doors Down Manchester 5/11/16
9th November 2016
Bonfire night weekend here in the UK and we are headed down to the Academy in Manchester to catch 3 bands tonight, 3 bands which I haven't seen before.
Checking out the line up this was a night i could not miss with The Fallen State, Pop Evil and 3 Doors Down on the bill, i had to check out these bands.
When we arrived at the venue we were given our AAA Passes and ushered onto a tour bus where we were met by Hayley & Leigh of Pop Evil. We did a short interview with these guys, then made our way into the venue to check out the bands.
Being the largest of all the Academy venues, tonight was set to be a great night, the atmosphere was bubbling away which set the mood nicely for the rest of the night.
Up first were The Fallen State, a hard rock band hailing from right here in the UK.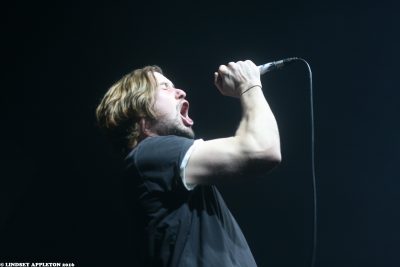 Throughout their performance this band showing true passion for their music through their playing with striking riffs, powerful melodies and catchy choruses, there is nothing else you could ask for from this band.
With infectious harmonies they certainly get you toe tapping, warmed up ready for the next band of the evening.
Up next are Pop Evil who are a resilient hard rock band from Michigan.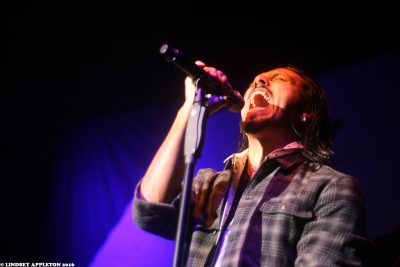 When these guys got released onto the stage, the atmosphere went to a whole new level, a new kind of crazy.
It was like someone ignited a spark and it was instantly party time.
The energy given off from this band which is projected out onto the audience is totally awe-inspiring.
With Leigh Kakaty powerful vocals he delivers a high caliber set, along with lighting beats from the animal on drums, new girl Hayley Cramer shows that girls can deliver the goods just as well as the guys and proves in her playing that she can produce the goods as she crashes out some thunderous rhythms.
With songs such as 'torn to pieces' which the crowds chant along with, this band has completely dominated the night.
When front-man Leigh asks everyone to hold their hands in the air with palms flat he walks out on top of the audience across the crowds, the interaction sparks massive applause as he makes his way back to the stage after walking across his audience.
The ambition and drive of this band is going to be a hard one for the head liners to follow.
Last up are our headliners
3 Doors Down
who are an internationally recognized rock band from Mississippi.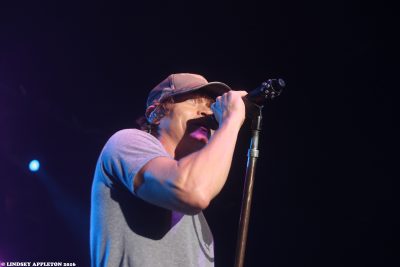 I remember hearing these guys for the first time when one of their tracks 'Here Without You' was used for the photo reel on WWE when one of the wrestlers had unfortunately passed away, and that song stuck with me until this present day, a really moving song, the lyrics really deep, so getting to see this band live after all these years was a really exciting prospect for me.
They kick off the night with 'Still Alive', off their latest album 'Us And The Night'. Full of licks and grooves, a mellow pace and very melodic. The tone sounds very middle of the road, and the vocals fall flat in places, for me not a great start to a band i had so eagerly awaited to see.
They then slow things down even more with 'Its Not My Time', I quite like this song there is a lot of groove in the guitar parts, and the vocals seem stronger and more confident, and I like the way the guitars go from slow flowing then all of a sudden you get a really chunky riff.
Compared to the last act that was on stage 3 Doors Down came across a little bland for my liking,
extremely ballady but at a slower pace.
Unfortunately we only got to see 3 songs of this bands set because of new regulations at the venue which means – photographers get escorted from the venue after the 3rd song of the main act.

3 Doors Down were very pleasant and put on a great show from what I saw, I just kept waiting for that BOOM, they played it very close tonight.