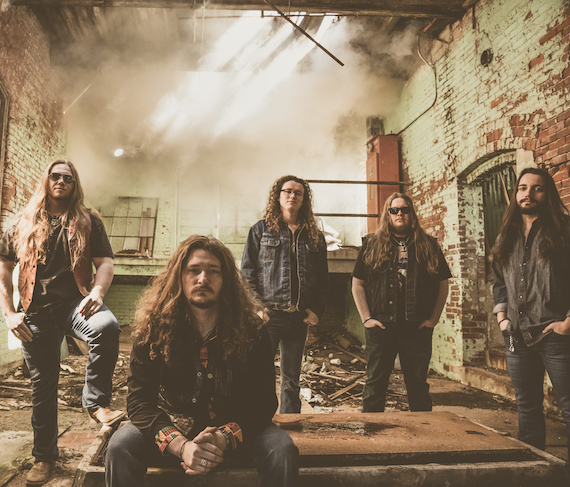 The Georgia Thunderbolts – Can We Get A Witness – Review
19th October 2021
Undoubtedly, there's not been a shortage of great bands and singers from the deep south of America over the years. From the likes of Lynyrd Skynyrd and ZZ Top, through The Georgia Satellites, The Black Crowes to the present day's Cadillac Three and Blackberry Smoke to name just a few. While it's early days yet, but don't be surprised to see The Georgia Thunderbolts join that list one day soon. 
  Hailing from Rome, Georgia, the band have been friends since high school, and Can We Get A Witness is their first album, a follow up to last years superb self titled debut EP. All five songs from that release are present here, as well as eight new sings, including a couple of cracking covers. It's a hell of a way to announce your arrival on the world. 
The first line of the opener Take It Slow is "got a full tan of gas and i'm heading down the road", which pretty much sets the scene for what you are about to experience. It's one of those albums that works like a dream while you're driving down the highway, freeway, motorway or B road dependent on where you are in the world. 
Throughout the album, TJ Lyle sings with so much world weariness that it's hard to believe he's not a veteran bluesman still plying his trade. He defintely has the rasp and feel of a young Ronnie Van Zant.  Combined with the twin guitars of Riley Couzzourt and Logan Tolbert,  and rhythm section of bassist Zach Everrett and Bristol Perry on drums, we have a band delivering a rather good southern rock album.
The opening duo of Take It Slow and Lend A Hand display a swagger that sets the blueprint for the rest of the album. The former's combination of guitar and harmonica perfectly tees up TJ's vocals. As the video to it shows, it's perfect driving music. Next up is a change of pace for So You Wanna Change The World. A weighty blues track delivered with the authenticity of a seasoned grizzled blues band. Impressive for a debut album.  
Furthermore, they then tap into their country roots for Looking For An Old Friend. Acoustic and slide guitars combine to provide the perfect soundtrack to a window down, cruising down the road singalong. You can hear their influences throughout this album. They've clearly been well schooled in the finest traditions of southern rock.
Those lessons have definitely been well learned judging by their choice of cover versions on the album. Both are superb. They give The Allman Brothers' Midnight Rider a much heavier treatment than the original, and pull it off with aplomb. No easy feat. In addition to that they follow it up with a joyous version of Frankie Miller's Be Good  To Yourself. One of the great blues singalongs doesn't disappoint in the slightest here, and makes you wish you could hear it live.
They also delve into the finest traditions of blues rock when it comes to the song titles too. Tracks like Half Glass Woman, Can I Get A Witness and Spirit Of A Workin Man are titles that the great and good of blues rock have all surely used at some point. And the songs themselves do justice to such hallowed company by being great blues rock work outs in their own rights.
The album undoubtedly finishes on a high. They save the best for last. It's Alright is a joyous twelve bar singalong that you can't help but smile and singalong to when you hear it. Finally, they give us something they have been threatening to all the way through the album. Set Me Free is an epic seven minute blues song that any number of veteran bands would kill to have written. A great way to finish the album, and leaves you wanting more.
 This is a really very good album. It's made all the better by the fact that it's their debut release. Veteran bands would struggle to achieve the quality and authenticity on display here. I just hope they are able to make over to these shores for a visit soon, as if they're this good on album, I'd love to hear them live. Roll on the next album! 
Score: 9/10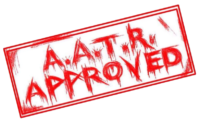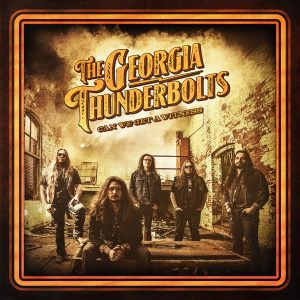 Tracklisting:
1 – Take It Slow
2 – Lend A Hand
3 – So You Wanna Change The World
4 – Looking For An Old Friend
5 – Spirit Of A Workin man
6 – Midnight Rider 
7 – Be Good To Yourself
8 – Half Glass Woman
9 – Dancin' With The Devil
10 – Can I Get A Witness
11 – Walk Tall Man
12 – It's Alright
13 – Set Me Free 
Label: Mascot Records
Release Date: 15th October 2021
For all things Georgia Thunderbolts, click HERE and to purchase the album, click HERE