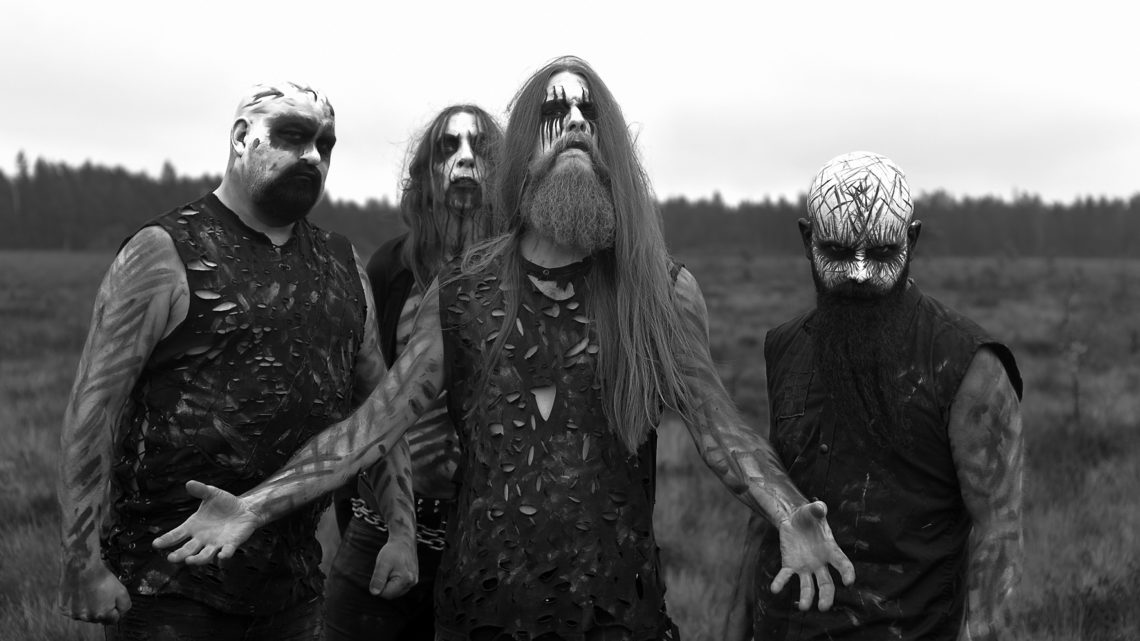 THE NEW STUDIO ALBUM OF MASTERFUL GRIMNESS FROM THE LEADING LIGHT OF THE NEW GENERATION OF NORWEGIAN BLACK METAL
28th February 2019
Following on from their 2017 debut for Peaceville Records, Eremittens Dal, MORK returns with a continuation of dark, spell-binding, yet ever evolving black metal in the shape of Det Svarte Juv.
Due for release on 19th April 2019, the new opus, is cold, atmospheric, raw and haunting and marks a new highpoint for the band, taking the listener through a journey with ten unhallowed soundscapes.  MORK's Thomas Eriksson expands more on album's origin "The album has been part of a strange and dark period of my life. The darkest period of my life, infact. Since early 2017 there has been a tornado of tragedy and misery consuming my existence. Roughly throughout the whole process of making this album. 'Det Svarte Juv' is filled with sadness, hate, anger, pain and even strength and self-belief. There are no guests appearing on this album, it's extracted purely from my own being and soul without any inflictions from outside expectations. It is in my opinion; Mork at its finest." He continues "The music of 'Det Svarte Juv' is as previous Mork releases, varied. There's classic blast-beat riffs, black'n'roll, doom and melancholic melodies. It's pure and true in that it is made without any outside opinions or in regard to any expectations. "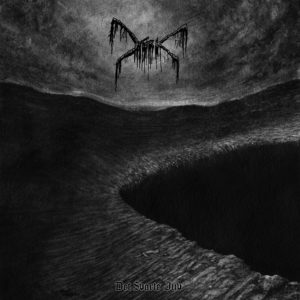 The artwork for Det Svarte Juv comes courtesy of French artist, David Thiérrée (Behemoth). The album artwork encapsulates the mood of the album, Eriksson explains "I communicated my vision and feelings to David and he absolutely nailed it! The huge overwhelming deep black abyss and the weakling that's being dragged towards the edge. The final step before the leap into endless darkness."
Det Svarte Juv was once again mastered by Jack Control at Enormous Door (Darkthrone).
Mork was created by Thomas Eriksen in 2004, primarily, as a side-project from until the release of the self-released debut album, Isebakke, in 2013, followed by Den Vandrende Skygge (HSP Productions 2016) before signing with Peaceville Records to release Eremittens Dal in 2017; and have rightly earned their accolade as one of the top Norwegian black metal acts of recent years, receiving strong endorsements from their peers.
"abundance of greatness, THE MORK has overgone itself. Worth it for the floor tom alone, THY CUP SHALL RUNNETH OVERETH" –Fenriz (Darkthrone)
"Few bands, if any, manage to channel the vibe of early Norwegian Black Metal the way Mork does. This album is truly a cold and captivating journey through the enigmatic essence of raw Black Metal. Highly recommended" – Rune Blasphemer Eriksen (VLTIMAS, Aura Noir)
"I have seen the future of black metal, and its name is Mork. Halden Hellfire!.." –Seidemann(1349) 
Det Svarte Juv will be released on CD, LP and digitally (digital pre-orders receive an instant download of "På Tvers Av Tidene") and is available to PRE-ORDER NOW
MORK have confirmed they will begin the Det Svarte Juv live campaign with the following shows – look out for new shows to be announced shortly:
2 March – Chimera Black Night, Prague, Czech
20 April – INFERNO METAL FESTIVAL, Oslo, Norway
Follow MORK:
https://www.facebook.com/MORKOFFICIAL
https://www.instagram.com/mork.official
https://twitter.com/morkhalden
http://peaceville.com/bands/mork
How useful was this post?
Click on a thumb to rate it!
Average rating / 5. Vote count: