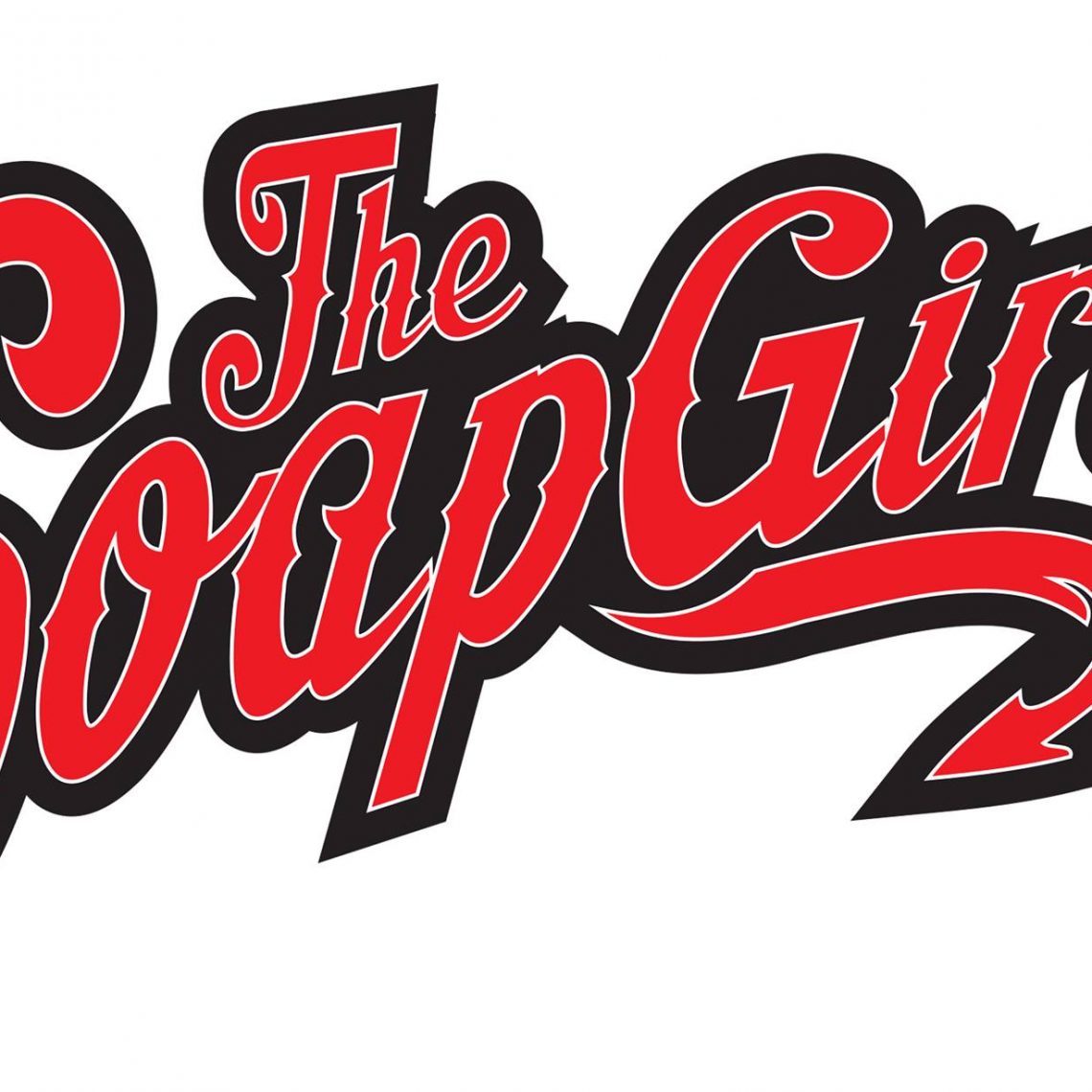 The Soap Girls – "Elephant In The Room"
16th September 2019
If you recall, back at the beginning of June, All About The Rock sent this reviewer on the quest for Camelot…OK maybe not quite Camelot, more like Camden Rocks, but ideologically speaking you could easily confuse the two given the challenge that WAS covering Camden. Between the heat stroke, navigating the tube, and potential death by alcohol poisoning, I did somehow manage to check out some bands, and today we're going to be taking a closer look at one of them; THE SOAP GIRLS.
The French-born sisters, Millie and Mie, have been peddling their socio-political, punk driven wares since 2015 now, and I got my first taste of soap whilst hung-over in Camden on the Sunday. Honestly it was nicer than that sounds. With their no-nonsense rebellious streak, and colorful stage presence, fleeting between riffs and ranting, they intrigued me; so, I gladly revisit them to check out their brand new album entitled "Elephant In The Room". With that in mind, let's march on like Colonel Hathi and give this album a listen.
We begin this 19-track double-disc record with the lead single "One Way Street", and to be fair it's a pretty decent start…we get a nice gradual build of tension with some simplistic looped percussion and riffs, before the chorus eventually erupts into a flurry of energy and swagger. It utilizes an effective level of groove and melody amidst the basic rock 'n' roll instrumentation, and the semi-climactic vocal burst just gives the track more of an edge; again it's simple, but it's a solid start. As to be expected however over the course of a 19-track album, highlights are, odds on, likely to be spread thin and sadly that is the case here.
"Chains" takes a similar approach to our opener, taking a little while to gradually build the track up with some minimalist chords and simple hooks, before the chorus here takes on an animalistic tone, upping the attitude and tempo for a grittier, punk-driven effort. "Fade To Black" then opts for a more indie-inspired affair…it's got a very 90's vibe instrumentally and in ways takes you back to the days of EAGLE EYED CHERRY etc which is incredibly welcome. The stand-out track however really has to go to "Sugar Gets You High"…the soaring almost pop-punk tones allow for a great melody, some wonderful hooks and this is generally catchy as all hell. Easily the type of track that'll have you hitting repeat this, it's just infectious…gives you a real sugar rush if you will.
While the ladies do have a knack for a strong chorus, such as on tracks like "Fall Down" and "Filthy Little Liar", this album could ideally be whittled down to a single disk to lose some dead weight. For a start, "One Way Street" and "Sugar Gets You High" have re-recordings in French…which is all well and good if you speak or even appreciate French. Other than that, they're a little bit niche and pointless…unless of course The Soap Girls are going to free the nipple for France on next year's Eurovision Song Contest? I digress.
"I Stand Alone" takes the ladies penchant for on-stage fiery ranting and applies it to record but really it's a mixed bag. The grunge-heavy guitars and harder rock vocals provide depth and character but the spoken word segments are sadly a little cringe-worthy here, not quite having the same impact as when they perform live."My Development" is a jarring, off-kilter punk piece that descends into a barrage of noise essentially, while "Hate Breeds" main riff sounds inspired by The Ultimate Warrior's theme…and even though WrestleMania VI took place in 1990…I'm still a bitter Hulk Hogan fan, so this one is a no from me.
Ultimately, while The Soap Girls can obviously write a great melody and hammer home a strong chorus, in this particular instance they perhaps should have opted for a less-is-more approach, and gone for a more consistently solid 10-track record for example. The elephant in the room, is, "Elephant In The Room"…it was admirably ambitious but, overly so in this instance.
Score: 6 / 10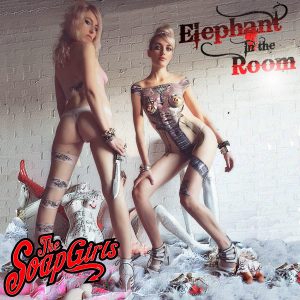 Track List:
Disc 1:
"One Way Street"
"Bitter"
"White Flag"
"Chains"
"Charlie Brown"
"Ex Girlfriend"
"Girl Next Door"
"Fall Down"
"I Stand Alone"
"One Way Street (French)"
Disc 2:
"My Development"
"Filthy Little Liar"
"Sugar Gets You High"
"Fade To Black"
"Catch Release Kill"
"In The Name Of God"
"Drown"
"Hate Breeds"