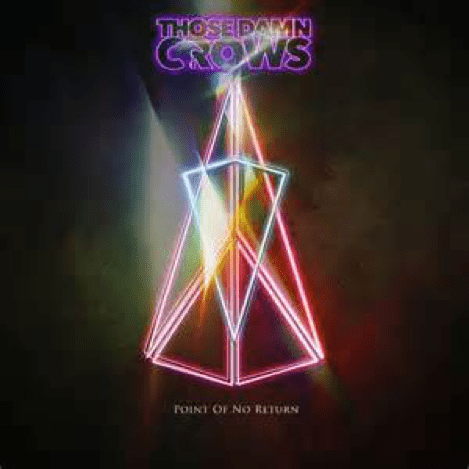 Those Damn Crows – Point of No Return
19th March 2020
Formed in 2014, the Bridgend boys have set the UK Rock scene alight with their modern hard rock slant; they have been busy too, already producing their debut album, Those Damn Crows are certainly lighting the torch for Wales. Their debut, Murder and the Motive, did incredibly well, hitting the independent charts and reaching a top 5 slot; signing a long term contract to Nottingham based Earache Records, Those Damn Crows have now covered large festivals and has began touring as headliners in their own right. Two years later, they give us their sophomore and latest album, Point of No Return; with critical acclaim for their debut album, their latest album has got a lot of pressure to live up to the energetic tag Those Damn Crows have gained.
Kicking things off with 'Who Did It' sends out the vibe that the Welsh boys mean business; the chugging riffs and heavy bass lines tear out with venom. The clean, harmonious vocals provide a Southern drawl edge that gives you the impression of Black Stone Cherry and yet the overall groundwork screams Shinedown. This is a stunning start and it doesn't let up as the continuous riff charged tracks keep you pounding the air and nodding along; the energy of 'Set in Stone' makes you want to move to the pounding riff beat as 'Sin on Skin' and 'Be You' demand you sing along. The tracks are anthemic, melodic and yet with just the right punch of heaviness to make you grunt with pleasure. Normally you would just accept the go to ballad that tends to be synonymous to most recent albums but 'Never Win' is haunting, emotional and full of heart; this is no filler, this is a piece of art ballad that makes you want to play it over and over. It then kicks off all over again with the heavy and fuel injected 'Send the Reaper', by far one of the best tracks on the album; it begs to be turned up to max volume and belted out.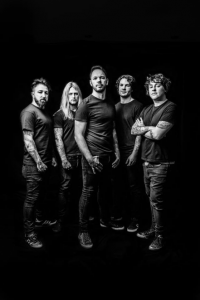 This continues on and on with the album refusing to peter out, getting stronger and stronger as it goes through the tracks list; this can be found in 'Kingdom of Dust' and then into 'Going Down' where the Hard Rock vibe is more apparent, it shows off the versatility of Those Damn Crows and that voice lends perfectly for the style of rock that they play. The percussion is complex and subtle with such a pinpoint quality that its like that instruments are singing to each other. As the album hits into the its crescendo you can feel the surge of energy and power come from the songs, 'Long Tine Dead' and the masterful 'King of Second Chances' are the epitome of their craft and design. The album comes to its finale with the trio 'Go Get It', 'Hey Man (Look At Me Now)' and the incredible 'Devil in My Pocket' showing off that albums really can be hit after hit without being greatest hit compilations. The album is relentless and pure joy as a result, making you want to dance, sing and groove your way through each song and then stick it on repeat.
The anthemic nature of the tracks make this album absolutely unputdownable, it has everything you want and need – it has punch, harmony, haunting vibes, energy… you get the picture. This is an album of Hard Rock perfection from a band that looks to put Wales back on the metal map after the rise and fall of Lost Prophets. Those Damn Crows are ones to watch for the future; the British Rock scene is looking very healthy for the future with Graces Collide, Absolva and Those Damn Crows to name a few. What an album, what a band!
10/10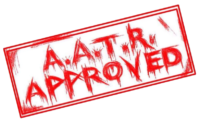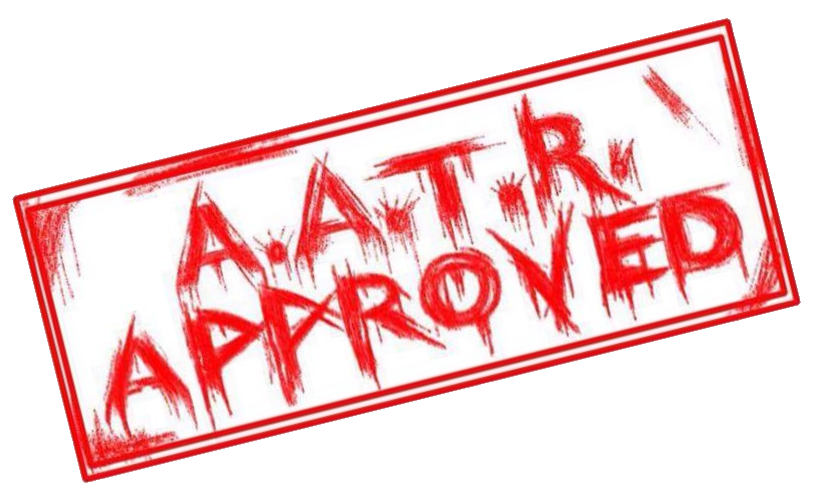 Point of No Return by Those Damn Crows
Track List:
1. Who Did It
2. Set in Stone
3. Sin on Skin
4. Be You
5. Never Win
6. Send the Reaper
7. Kingdom of Dust
8. Going Down
9. Long Time Dead
10. King of Second Chances
11. Go Get It
12. Hey Man (Look at Me Now)
13. Devil in My Pocket
Release Date: Out Now!
Record Label: Earache Records
For Fans of… Black Stone Cherry, Shinedown, Alter Bridge
Check out Those Damn Crows on Facebook. Purchase Point of No Return here.