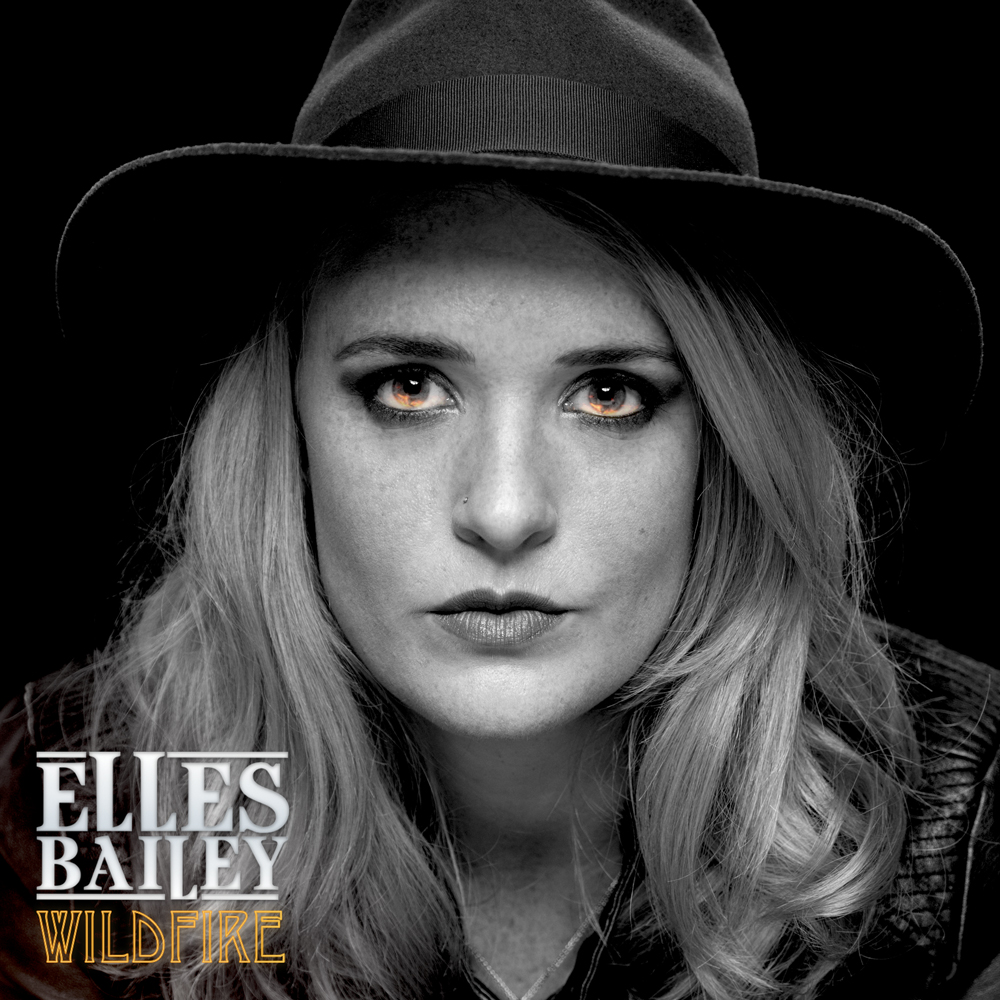 Time to Embrace Some Christmas Blues: Elles Bailey's Got Deluxe News
15th December 2017
Elles Bailey is releasing a special edition of her successful and critically-acclaimed debut album, Wildfire, due to be released on 22nd December 20178.
Heralded by Blues in Britain as "The Blues Princess," Elles Bailey continues to go from strength to strength. The super-smoky-voiced singer-songwriter recorded the original Wildfire as her debut album in Nashville with some of its finest talent (including Grammy Award winner and two-time CMA 'Musician of the Year' Brent Mason on guitar, three-time 'Musician Hall of Famer' Bobby Wood on piano, and Ivor Novello Award-winning songwriter Roger Cook).
The original Wildfire charted at Number 2 in the iTunes Blues chart and at Number 1 in the IBBA Charts. The album received glowing critical praise, with Maverick Magazine awarding 5 stars, whilst Music News review awarded 5 stars for Elles' live performance. Elles Bailey has also become the only UK artist to be on curated on the Spotify playlist Country Rocks thanks to the album's title track Wildfire, which has clocked up over a quarter of a million plays.
Wildfire Deluxe Edition adds six new tracks: three new, previously unreleased songs and three great alternate 'almost unplugged' versions of existing Elles Bailey favourites that took on a life of their own in the studio.
The three new songs are: Leipers Fork; People We Used To Be; and Soul To Rest. All these tracks are acoustic and feature Joe Wilkins on Guitar, Will Edmund on Guitar, and Zak Ranyard on Bass.
Wildfire Deluxe also includes three great 'almost unplugged' versions of existing favourites that took on a life of their own in the studio. "Being the workaholic I am," explains Elles, "I managed to find time in-between tour dates to record the 'almost unplugged' versions of Same Flame, Shackles of Love and I. I had planned to make them completely acoustic, but the songs had their own idea, so we went a little off piste. I'm so glad as I love the vibe that was captured: a real raw, gritty sound that's reminiscent of the 'four piece' live performance. The playing from Joe Wilkins (guitar) Zak Ranyard (bass) and Matthew Jones (drums/percussion) is simply stunning and I know you will LOVE these takes!"
This year, Elles has been nominated for Best Female Vocalist in the European Music Awards, touring with the likes of Eric Gales and Jo Harman, and appearing at country and blues festivals. What's more, in January 2018 she will be returning to the studio to record eagerly-anticipated new material. 2018 is set to be a busy year for Elles Bailey.
ELLES BAILEY ALBUM CRITICAL ACCLAIM
"If Bailey can follow this album up with something equally as good as 'Wildfire', there's no reason why she can't hit the heights Swift did in country- and perhaps move even further up the country mountain than Swift did"
5/5* Maverick Magazine
"It's a fact that very few make it to the big stage; Elles Bailey has the necessary talent, the drive, and now (with the release of album Wildfire) the product"
Blues in Britain
"This is music that crosses genres because it is excellent."… Elles Bailey Scorching Debut Album Wildfire is hot with husky vocals blending roots sounds from Blues, country & soul set to be Voice of The Blues."
Bluesdoodles
"Definitely a talent to watch"
Country Music Magazine
"A childhood illness gave her a remarkable tool and she uses it to its very best effect. One of the best things I've heard"
Music News 
"A Young woman blessed with an incredible voice"
Powerplay Magazine 
"A hugely impressive debut album"
Dancingaboutarchitecture
"So, to sum up, not just a very impressive debut album from Elles Bailey, a very impressive album full stop.
FATEA
"With Shades of the late Dusty Springfield… A genuine triumph. Elles s Bailey is a rising star to keep an eye on, for sure."
Elmore Magazine
"one hell of a debut album… do yourself a favour and buy this…"
Rock N Load Magazine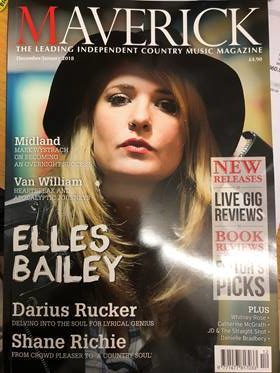 Latest issue of Maverick Magazine