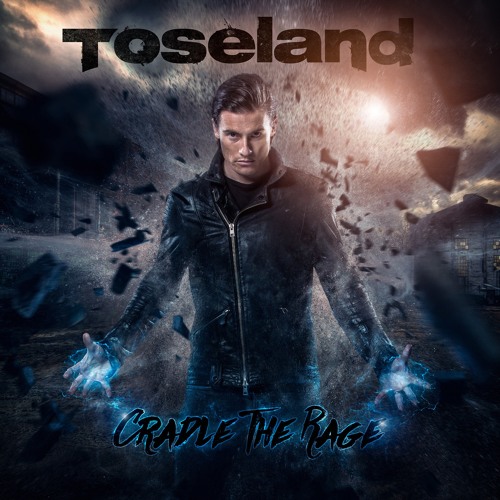 Toseland – Cradle The Rage – CD Review
4th March 2016
After the release of the incredible single 'Puppet On a Chain', Toseland unleash their debut album 11th March 'Cradle The Rage'

Co-written with Toby Jepson of Little Angels this album is 100% feel good rock n roll.
A complete step up from their last album 'Renegade' that I wasn't a fan of, where as soon as I put this record on & 'Too Close To Call' kicked in I was immediately hooked.
I could bang on about each track & the production which in my opinion, is brilliant. Mr Jepson has done a great job.
The title track which appears at the end of the record left my ears in a state of shock when it ended as I was half expecting a false ending but it's a belter.

This is an album that doesn't pull any punches. Even the track 'We'll Stop At Nothing'  which has a great lead intro before chilling out to a power ballad that Alter Bridge would be proud of, rocks like a 3 legged chair.

I had a huge grin on my face for the full 42 minutes of this recording.
This is the kind of album you will rock out to in the garden with a BBQ in the summer. It's that kind of album & the lead single is a fair representation on what you get when you part with you hard-earned cash (or when you break into your kids piggie bank)
This will belt you around the mouth & then mouth you around the belt.
To support this album Toseland will be on tour with support coming from Colour Of Noise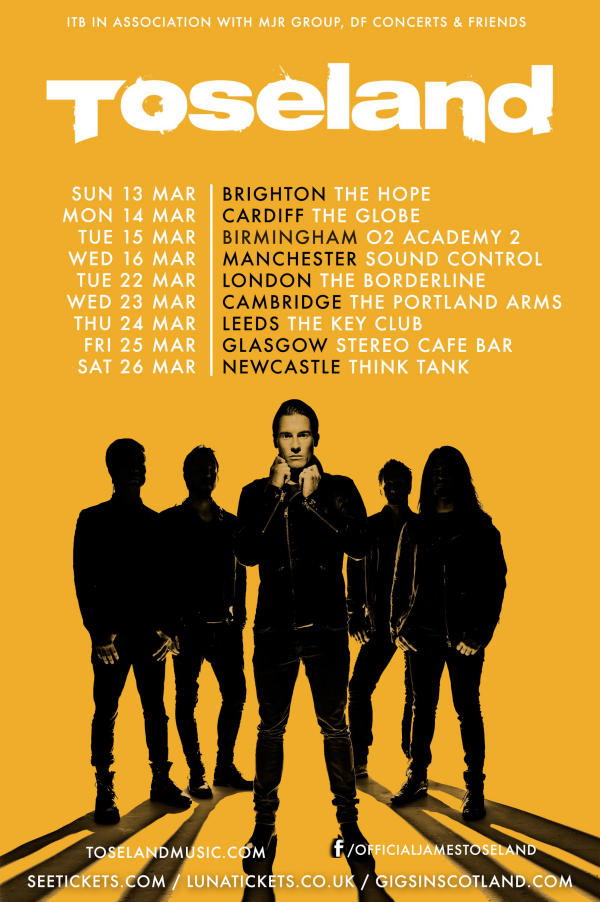 For fans of Little Angels, Alter Bridge, The Answer, The Darkness
Track List
1. Too Close To Call
2. Puppet On A Chain
3. Living In A Moment
4. Fingers Burned
5. Stranger Things
6. We'll Stop At Nothing
7. Never Love Another
8. Livin' A Lie
9. Waiting For The Answers
10. Nothin' You Can Do About It
11. Cradle The Rage
Line Up
Joe Yoshida – Drums
Roger Davis – Bass
Ed Bramford – Guitars
Zurab Melua – Guitars
James Toseland – Vocals, Keyboards