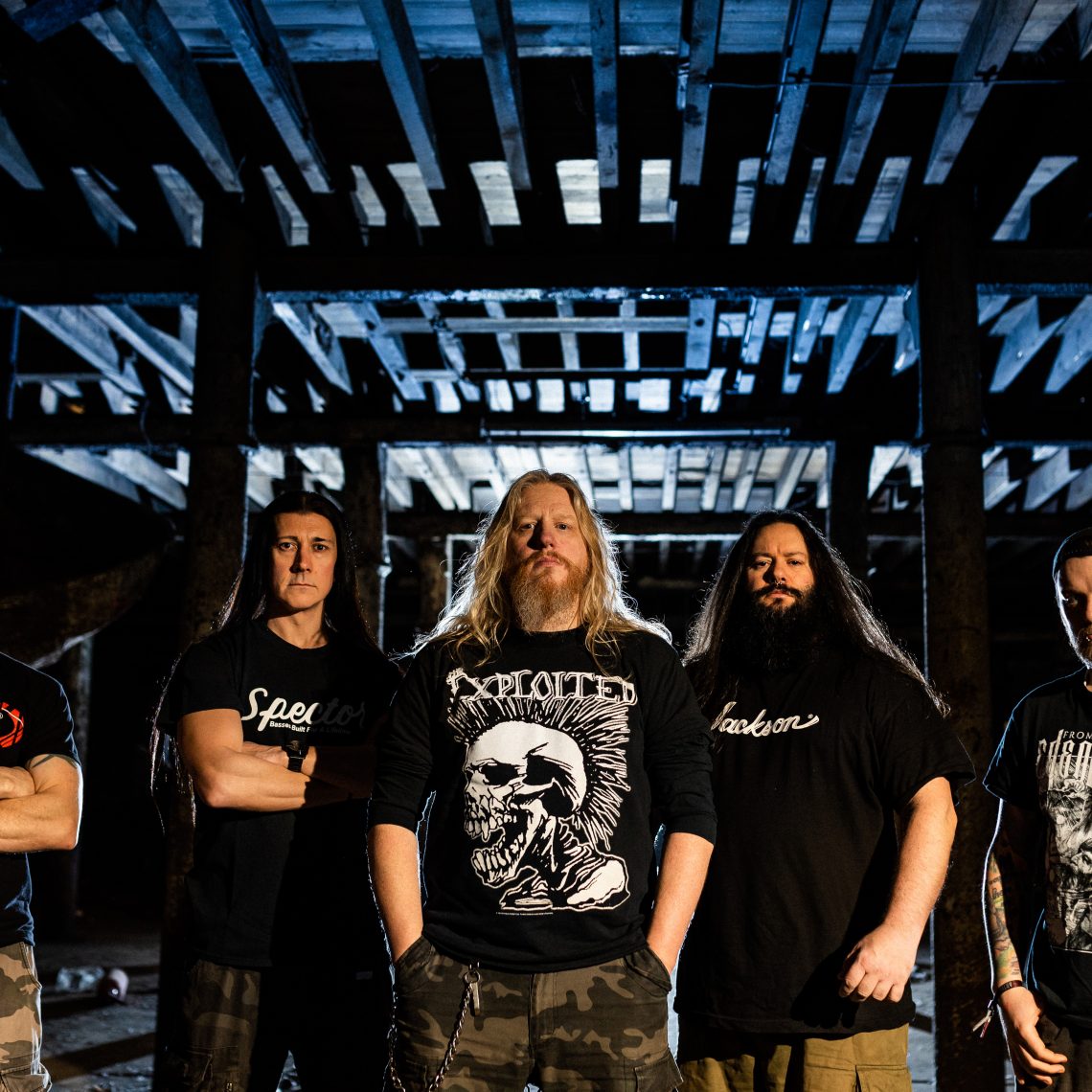 UK Metal monsters Krysthla have unveiled details of their upcoming album and revealed a new music video ahead of Bloodstock Performance
24th June 2019
0
By
John Deaux
UK Metal monsters Krysthla have unveiled details of their upcoming album and revealed a new music video ahead of summer shows, including a prestigious mainstage slot at Bloodstock Open Air.
The British extreme metal band Krysthla have announced details of their follow-up to 2017's critically acclaimed 'Peace In Our Time', an album which saw the Northamptonshire metal group hit the number two slot in Amazon's rock and metal chart alongside Mastodon and While She Sleeps.
Krysthla's third studio album,'Worldwide Negative, will be released on 16th August and to add to this exciting announcement they have revealed a music video for the impressive new song 'Zero Sum Game', a track which has received extensive airplay on Kerrang!, Primordial, Bloodstock Radio and many more! To add to this, Metal Hammer's Louder readers voted the song number one in their Tracks Of The Week, which also featured Slipknot in the final top three!
Speaking about the band's return, producer and Krysthla guitarist Neil Hudson says: "We are extremely excited to finally reveal details about our new album, 'Worldwide Negative'. We always push ourselves to the limit when producing new music, but this upcoming release exceeded what we thought we had in the tank. It's been an exhaustive but exhilarating process! 'Worldwide Negative' is an album with more of an introspective view towards ourselves as the human race, how we impact the world and each other. In the pursuit of happiness, safety and security we're slowly destroying our sense of empathy and giving in to a darker way of life that ultimately can only end in misery."
Krysthla's new release was produced, mixed and mastered by Neil Hudson at Initiate Audio and Media Studios in Wellinborough, England
Discover more about the album here.
'Worldwide Negative' is released 16th August 2019 via PHD.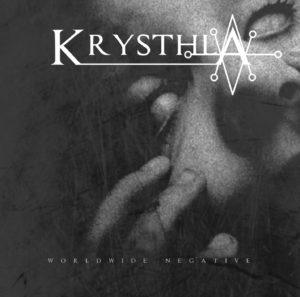 Album tracklist:
1. Negative
2. Reawaken
3. Grief Is New Love
4. Zero Sum Game
5. White Castles
6. Psalm Of Heartlessness
7. Aurea Mediocritas
8. The Gift
Krysthla live:
13 July – WOLVERHAMPTON, The Giffard Arms
20 July – AMPLIFIED FESTIVAL, Eastington
10 Aug – BLOODSTOCK OPEN AIR (Mainstage), Catton
25 Aug – NOTTINGHAM, Ye Olde Salutation Inn
07 Sept – NUNEATON, Queens Hall
27 Sept – GLASGOW, Nice N' Sleazy
28 Sept – DUNDEE, Hordes X
29 Sept – INVERNESS, The Market Bar
6 Dec – READING, Facebarmageddon
15 Feb – HRH METAL, Birmingham
10 Apr – ABERTILLERY, Dementia Awareness Festival
Krysthla is:
Adi Mayes – Vocals
Neil Hudson – Guitars
Carl Davis – Bass
Noel Davis – Guitars
Liam Turland – Drums
Connect with Krysthla:
Website – www.krysthla.co.uk
Facebook – www.facebook.com/krysthla
Twitter – https://twitter.com/Krysthlaband
You Tube / Instagram
How useful was this post?
Click on a thumb to rate it!
Average rating 0 / 5. Vote count: 0
No votes so far! Be the first to rate this post.
Related