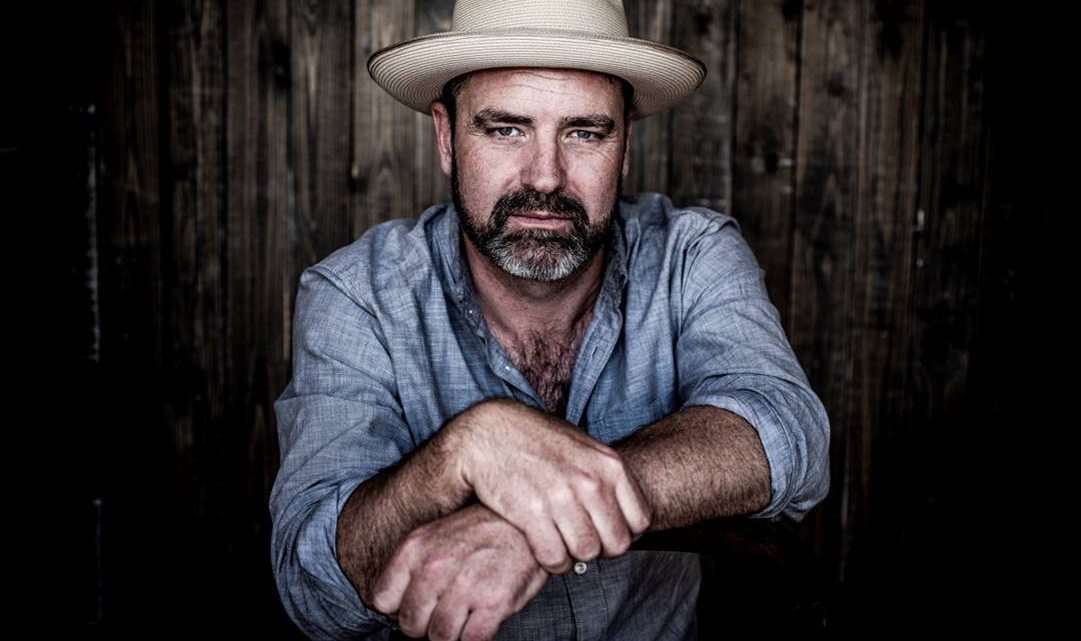 UK Roots artist Martin Harley is delighted to announce the release of his new album 'Roll With The Punches' in time for an impressive headline European Tour, which includes London's Union Chapel.
30th September 2019
For 2019, British guitarist and songwriter Martin Harley has been making some changes. Having created a deep impression on the Acoustic Blues Roots and Americana scene with his last two Nashville recorded albums, his highly anticipated new record finds a more electric, band driven direction. Recorded in a remote chapel, deep in the wilds of Pembrokeshire, this is a truly intimate and gritty analogue album. The album features Harley's trademark fine songwriting, with Country Blues riffs and electric bottleneck slide guitar aplenty. All of this served with sweet vocal harmonies over the driving rhythms of co-producer and drummer Harry Harding (Yola Carter/William the Conquerer); Award-winning Australian bassist Rex Horan (Eric Clapton, Van Morrison & Laura Marling) and Hammond maestro Jonny Henderson (Robyn Ford/Matt Schofield) adding extra sparkle on 6 of the tracks. 
Through Harley's road worn songwriting style, this record explores hopes and fears for fast changing times, offering gospel like comfort and consolation. 
And if success can be measured by a growing global demand to attend Martin's dynamic live performances, then perhaps his touring schedule is proof of that. He recently played to a full house at the Union Chapel in Islington and has appeared at Edmonton, Vancouver, Canmore and Calgary folk festivals in Canada; UK Festivals Glastonbury, Bestival, Beautiful days; numerous European and US tours and events including the AMAs, The Bluebird in Nashville and Tønder in Denmark. In 2018, Total Guitar Magazine ranked him #16 in the World's greatest acoustic guitarist poll and he was nominated as Instrumentalist of the Year at the Americana music awards 2019.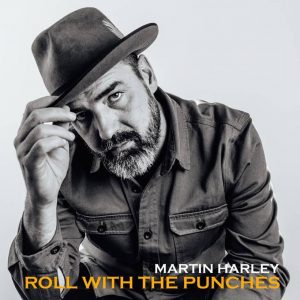 TOUR DATES
Oct 1 – Junction 2 Cambridge BAND UK
Oct 2 – Leek Blues and Americana Festival BAND UK
Oct 3 – Union Chapel London BAND UK
Oct 4 – Liverpool Philharmonic BAND UK
Oct 5 – Voodoo Rooms Edinburgh BAND UK
Oct 6 – Cluny 2 Newcastle BAND UK
Oct 8 – Brudnell Social Club Leeds BAND UK
Oct 9 – Yellow Arch Sheffield BAND UK
Oct 10 – Phoenix Exeter BAND UK
Oct 11 – The Old Bakers Truro BAND UK
Oct 12 – Strode Theatre Street BAND UK
Oct 16 – Fleece Bristol BAND UK
Oct 17 – Wedgwood Rooms Portsmouth BAND UK
Oct 18 – Ropetackle Art Centre Shoreham BAND UK
Oct 19 – The Old Fire station Oxford BAND UK
Nov 15 – Porto Venue TBC SOLO P
Nov16 – Coimbra em Blues Festival SOLO P
Nov 19 – Wachenburg Weinheim DUO DE
Nov 20 – Bleu Lezard Lausanne DUO CH
Nov 21 – Vario Bar Olten DUO CH
Nov 22 – ZAK Jona DUO CH
Nov 23 – Lichtspielhaus Gloria Immendingen DUO DE
Nov 24 – Ellis Hanau DUO DE
Nov 26 – Kleefeld Hannover DUO DE
Nov 27 – Alte Molkerei Bocholt DUO DE
Nov 29 – Marenzihaus Leibnitz SOLO AT
Nov 30 – Wohnzimmer Klagenfurt SOLO AT
Dec 2 – Academy Salzburg SOLO AT
Dec 3 – Haus Der Musik Wien SOLO AT
Dec 4 – Die Bäckerei Innsbruck DUO DE
Dec 5 – Das Cann Stuttgart DUO DE
Dec 6 – Putzstein Thurnau DUO DE
Dec 7 – Gewölbe Göttingen DUO DE
Dec 8 – Altes Spital Viechtach SOLO DE